The science is clear; Children begin learning from birth, developing their vision, hearing, language, and cognitive functions very fast in the early years of life and especially in the first year (as seen below).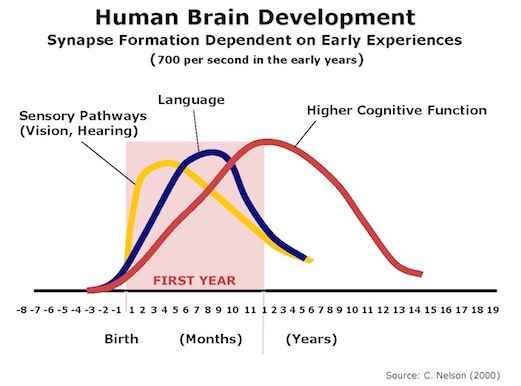 Children who receive high quality care in the first few years of life score higher in academic and cognitive tests -- even a decade after. (National Institute of Child Health and Human Development Report).
Who is looking after your child?
For 11 million children in America each week, the child care setting is the primary channel through which they receive the stimulation and interaction they need to develop their brain. On average, these children spend 36 hours a week in child care.
Unfortunately the key providers of this critical type of care and support are paid an average of only $21,490 (in 2013), making child care one of the lowest paying professional fields.
This makes it hard for child care centers to recruit child care professionals who have the requisite education credentials. To worsen the issue, thirty-one states require only a high school diploma or less for child care center lead teachers and forty-one states require a high school diploma or less for regulated family child care providers.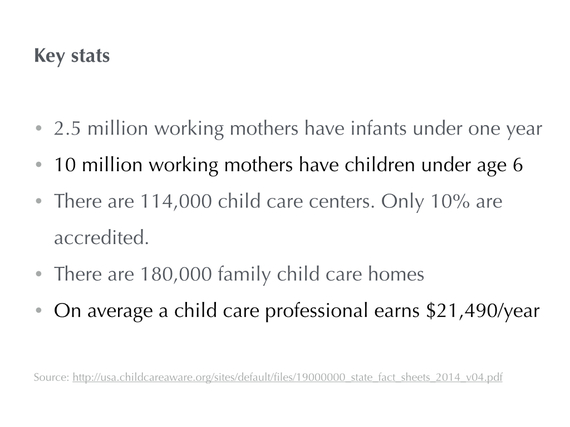 But there is hope.
With the rise of open source education, massively open online courses, and internet access in libraries, it is possible for child care professionals to develop their skills and merit higher compensation.
Providing child care is one of the most complex tasks (and as we have seen the most under-recognized). A child care provider needs to ensure the child's safety, health, nutrition, emotional, physical well-being as well as stimulate language and thinking abilities.
The latter is becoming more and more important as the total amount of information enveloping us grows at a faster and faster rate.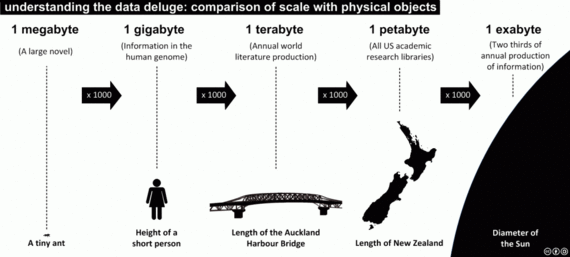 The skills that will be needed will be the higher-order cognitive traits of creativity, curiosity, persistence (or grit) instead of simply rote memory skills.
So what can be done?
As the Founder and CEO of a science education nonprofit, Iridescent, and a strong believer in open-source technology-based education, I am curious to see if there could be some cross-sector collaborations between for profit institutions that train child care providers, STEM education nonprofit organizations and ed-tech startups looking to "disrupt" a particular field, similar to a partnership we are launching with Town + Country, a nanny agency. Our initial goal is to develop and provide a 15-20 hour training to child care providers that would introduce them to design thinking, creative problem solving, identifying and addressing gender biases, developing a growth mindset (instead of a fixed one). But there is so much more to explore and develop!
There is much evidence to show that it is time we move beyond rote repetition of facts, letters, colors and numbers. The early years are the critical years and it is in these years that child care providers can play a pivotal role. If we come together to provide open, high quality resources for these professionals, we will set up 11 million American children to reach their full potential -- with happiness and contentment.
Popular in the Community