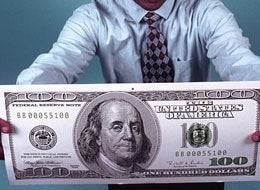 In his blog on socialentrepreneurship.change.org, Nathaniel Whittemore invites philanthropy and social change bloggers to answer the question: what is the one thing you need to know before you donate to charity this holiday season?
My answer: I would like to know whether the organization of my choice is achieving its goals. Not what it aspires to do, but how much of a difference it is actually making. I would like the same sort of information about nonprofits that every financial investor can readily get about for-profit companies.
Toward this goal, GiveWell already rates nonprofits based on deep research. A statement on its home page reveals GiveWell's demanding approach: "We don't believe all charities are doing great work. We don't even believe most of them are. As long as donors keep saying "yes" to everyone, this isn't going to change. Now is the perfect time to start saying "no" to typical charities -- and saving your money for the exceptional ones." And GreatNonprofits publishes reviews of organizations by volunteers, donors, and the people they serve.
If an organization doesn't yet have the means to collect data on actual outcomes, a reasonable proxy, at least for the time being, is to clearly describes its goals, its strategies for achieving the goals, and why it believe the strategies will work. On the flip side, an organization's inability to provide this information should be a warning sign to donors.
With this intermediate step in mind, DonorEdge, a collaboration between GuideStar and the Greater Kansas Community Foundation, provides community foundations' donors with financial, operational, and programmatic information about local nonprofits.
So it may be a few more holiday seasons before most donors can learn how much difference their charitable donations are making. But there is reason to be hopeful.
Popular in the Community