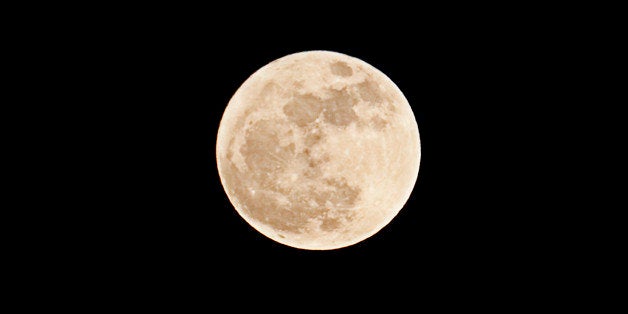 Do you notice changes in your nighttime self around the time of the full moon? I'm not talking about howling at it. I'm talking about changes to your sleep.
A new study by researchers at Sweden's University of Gothenburg has identified a link between sleep patterns and lunar phases, especially at the time of the full moon. Their study included 47 healthy young adults. Researchers found sleep was delayed by an average of 25 minutes around the time of the full moon. They also found sleepers to be more vulnerable to sleep disruption during the time of the full moon. At the time of the new moon, researchers found sleepers spent an average of 30 additional minutes in REM sleep. During the time their sleep was evaluated, volunteers slept out of direct exposure to moonlight, which eliminated illumination as a possible cause of sleep disruption or changes to sleep patterns.
These latest findings align with previous research that has linked changes to sleep to the cycle of the moon. Swiss researchers last year released results of a study that also found sleep duration diminished somewhat during the days right around the full moon. In that inquiry, participants sleep duration shortened by an average of 20 minutes around the time of the full moon. Sleepers took an average of five additional minutes to fall asleep during the full moon phase. Measurements of EEG activity also showed a 30 percent decrease in delta waves, a brain wave that indicates deep sleep.
Not all research points toward a link between moon cycles and sleep patterns, however. A study conducted at the Max Planck Institute of Psychiatry in Munich, Germany investigated the relationship between phases of the moon and sleep, and returned very different results. Using a group of 1,265 volunteers, scientists analyzed more than 2,000 nights of sleep looking for evidence of links between lunar phases and changes to sleep patterns. They found no such correlation. This study contained a much larger sample group than other recent lunar-sleep investigations that have found evidence of lunar influence over sleep.
So, there's no scientific consensus about how the phases of the moon might affect our sleeping lives. One thing is more certain: the influences of the moon on our sleeping and waking lives will continue to fascinate scientists -- and the rest of us -- as it has for so long.
Michael J. Breus, PhD
The Sleep Doctor™
www.thesleepdoctor.com