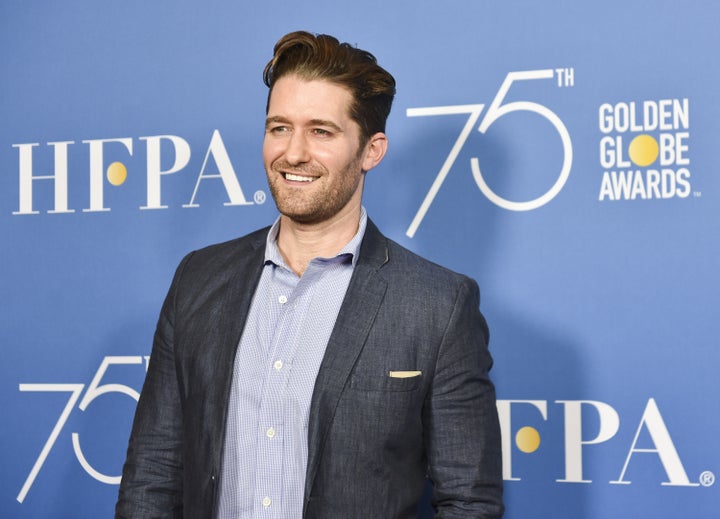 Actor Matthew Morrison expressed outrage on Friday over reports that a dog was abused during the filming of "Crazy Alien," the upcoming science fiction movie he stars in.
A whistleblower reportedly sent animal rights group PETA disturbing footage of what the group says is a caged German shepherd being dropped into a river on the film's set in Changsha, China.
"I've just been made aware and seen a video from the set of a film I worked on in China," the "Glee" star tweeted. "My heart is broken to see any animal treated this way. Had I been on set or known about this, I would have made all efforts to stop this. I've called the producers to express my outrage."
PETA says the video was shot in November and shows a cage containing a dog suspended from a crane. Several individuals appear to be holding the cage back with a rope before they suddenly release it. The cage spins wildly in the air, falls into a river, and is submerged for a few seconds before it's raised back into the air.
PETA told HuffPost that the footage that was being filmed was for a scene in which an alien picks up the dog and tosses it around. HuffPost reached out to the film's production company, Dirty Monkey Films Group, but did not immediately receive a response.
PETA says the whistleblower reported that there were multiple takes of this scene, and another scene where a handler "tormented the dog 'into a frenzy'" over a two-hour time period. The dog allegedly never received breaks.
"PETA is urging the actors to hold the production accountable and calling for the public to boycott this film," the organization said in a statement. "This scene should be cut, and [director Ning Hao] should commit to never working with live animals again. We're asking that the cast — including 'Glee' actor Matthew Morrison — donate their salaries to animal-protection charities in China."
A similar controversy arose over the film "A Dog's Purpose" last year, when footage from the set suggested a German shepherd was forced to swim against its will. Animal trainers and the film's producer said the footage was misleading and that the dog was unharmed.
Popular in the Community