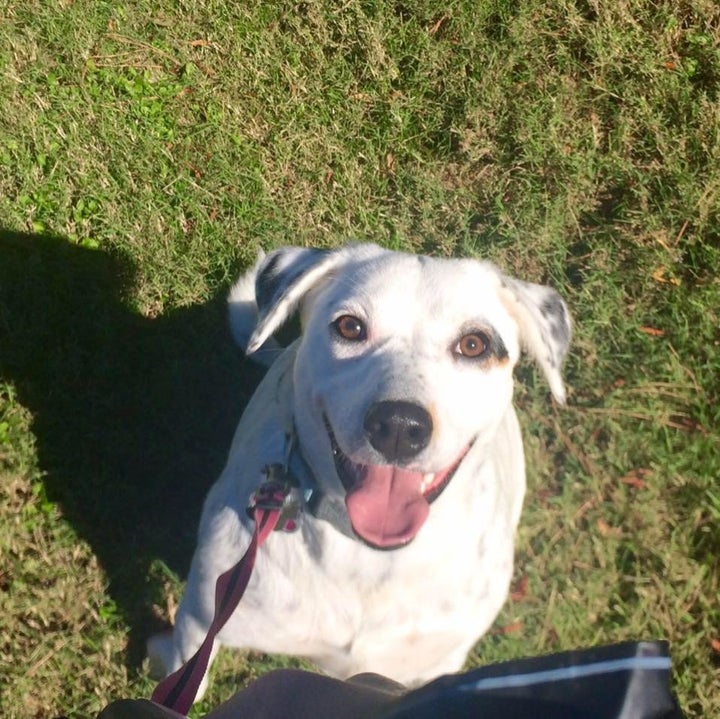 At least that's the heartbreaking version of what happened to this 1-year-old dog, the story that traveled around the Internet, lightning-quick -- fast and moving enough that within a day, the shelter was flooded with adoption inquiries, and Jubilee had a brand new home with a loving family glad to have this velcro-like pup sticking close.
"It touched me. She loved so much," Samantha Fewox, Jubilee's new human mom, said to The Huffington Post. "I knew I was supposed to have her."
Indeed as of Saturday, Jubilee has come to live with Fewox, another rescue dog named Abby, and Fewox's mother and teenage son -- who's already become Jubilee's favorite person, the one she hates being apart from.
"She loves him," Fewox said. "She does stay right by your side."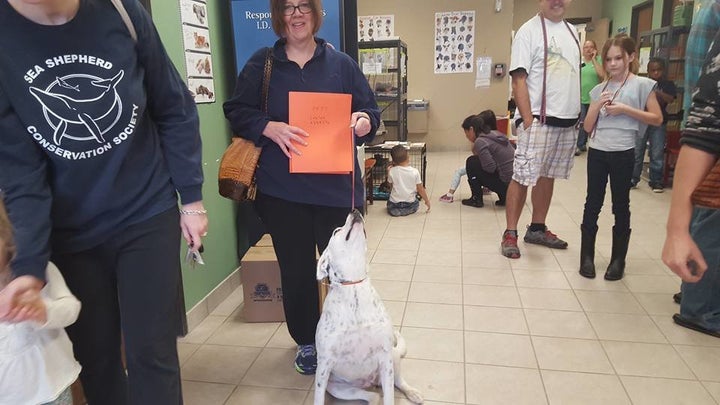 Minda Emas Harris, rescue coordinator for the Montgomery County Animal Shelter, says things were a little more complicated than how they seemed on the surface: just an owner who just didn't appreciate his dog's affection.
She doesn't want Jubilee's former owner vilified for making what had to be a punishingly hard decision.
"He had a whole list of other reasons for turning her in: ate his sofa, chewed a baseboard, a cushion, etc.," Harris said to HuffPost by email. "He brought her to a shelter, hoping we would do what we are supposed to do -- find her a home. "
And Fewox feels grateful that Jubilee's owner did what he did -- brought her to the shelter, and told people there why he was giving Jubilee up. It's the thing that won that man infamy on the internet, and brought Fewox a dog, who in a short time she already loves very much.
"I am so thankful he made the decision to do that or we would not have this sweet little dog in our life," she said.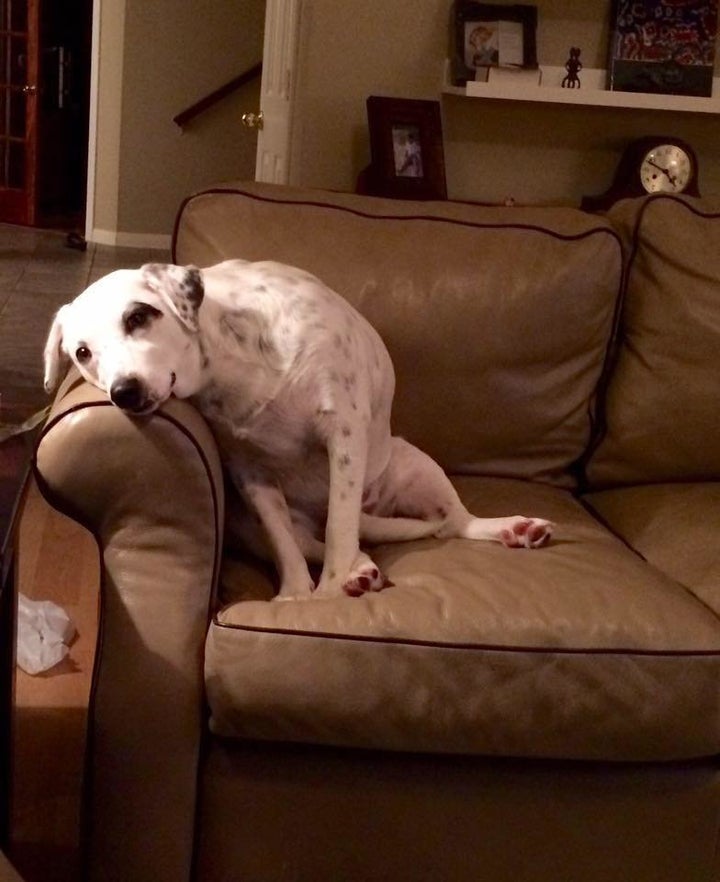 Still, Fewox knows that however much all this seems like a happy ending, Jubilee is probably pretty confused and disoriented by all the recent changes in her life.
She knows, too, that her new dog may need some help to get settled, to overcome whatever anxiety, and whatever difficult behavior, lost Jubilee her previous home and owner in the first place.
Fewox is ready to bring in a trainer, and work with Jubilee as much as the doggie needs, to keep her happy and comfortable, and settled. So that they can all stick close together, from now on.
"I think it'll all be great," Fewox said. "I think it was meant to be."
And get in touch at arin.greenwood@huffingtonpost.com if you have an animal story to share!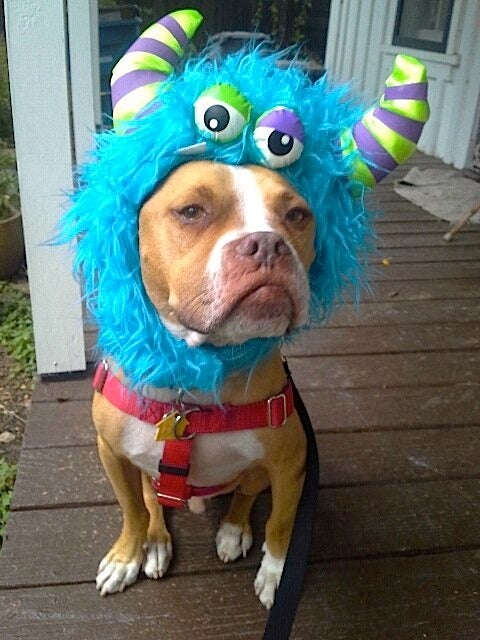 These Doggies Need Homes!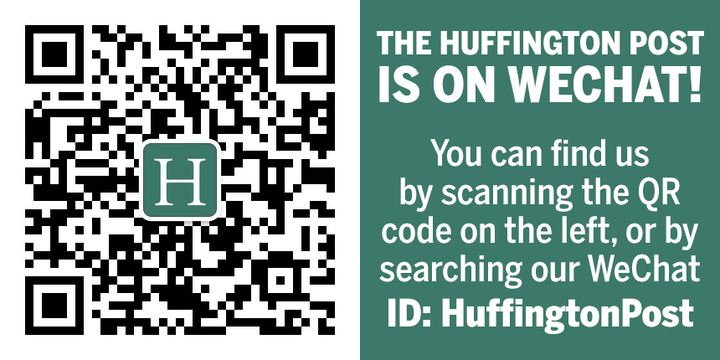 Related
Popular in the Community