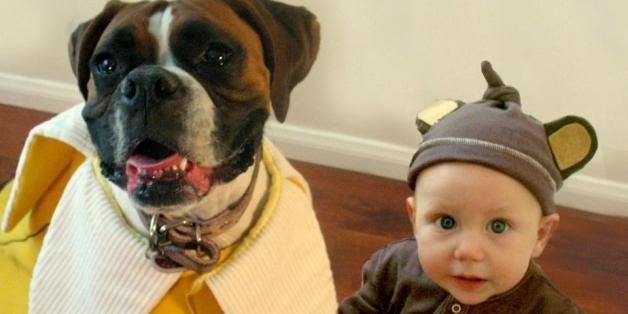 Five-year-old Henry Miller has a special Halloween tradition: He coordinates his costumes with his 8-year-old dog, Banjo.
Year after year, the pair have made an amazing team, with their costumes ranging from "Toy Story" characters to matching dragons. Before Henry was born, the Millers rescued Banjo the boxer and dressed her up for Halloween, mom Karen Miller told The Huffington Post in an email. So, when baby Henry came into the picture, "It just seemed like a natural progression to make them match!" she added.
The tradition stems back to Henry's first Halloween, Miller said. "When Henry was a baby, I found a banana costume for dogs. So naturally, I had to make a monkey costume for Henry. It continued from there."
Last year, Henry wanted to be a knight with two horses, so Gigi, the other family dog, joined in on the fun. As for this Halloween, the little boy's 9-month-old sister Elliott will be dressing up with Henry, Banjo, and Gigi. "We went for a mythological theme. Henry the bold knight (he's stuck on knights) Elliott the mermaid, Banjo the dragon, and Gigi the unicorn.
Check out the rest of their adorable coordinated costumes through the years:
2009: Banana and Monkey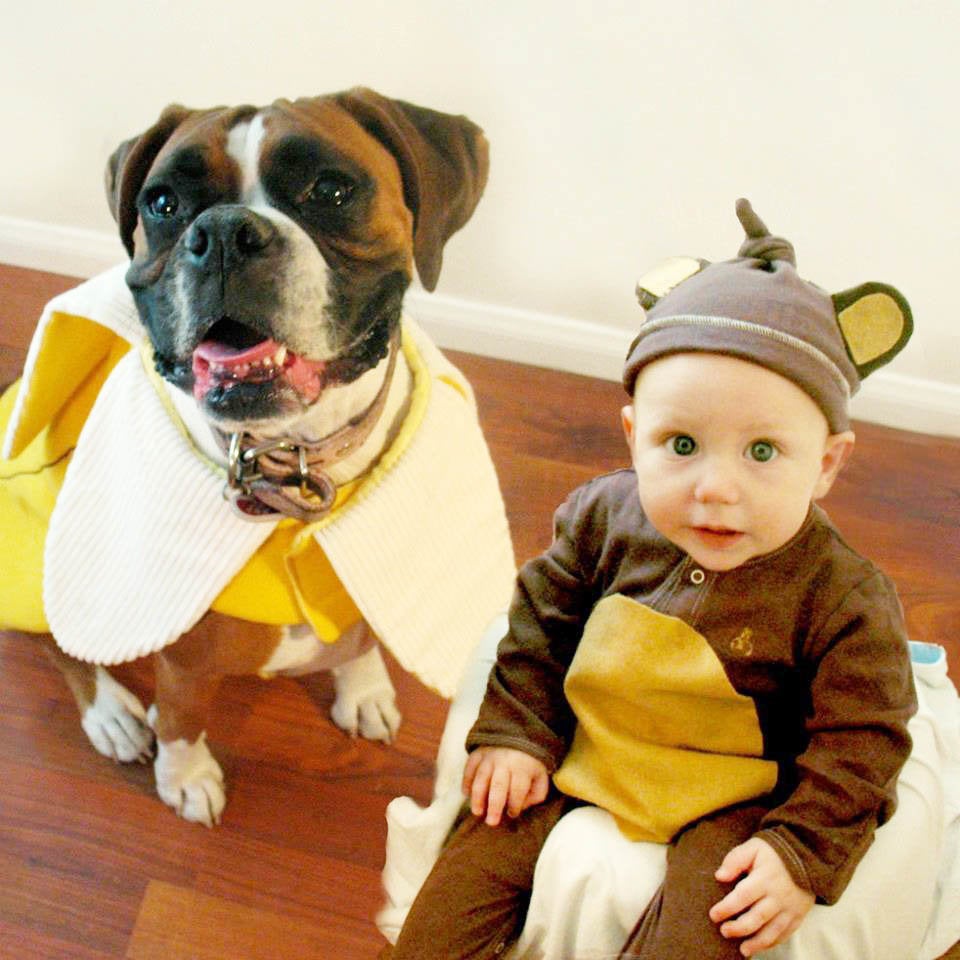 2010: Dragons!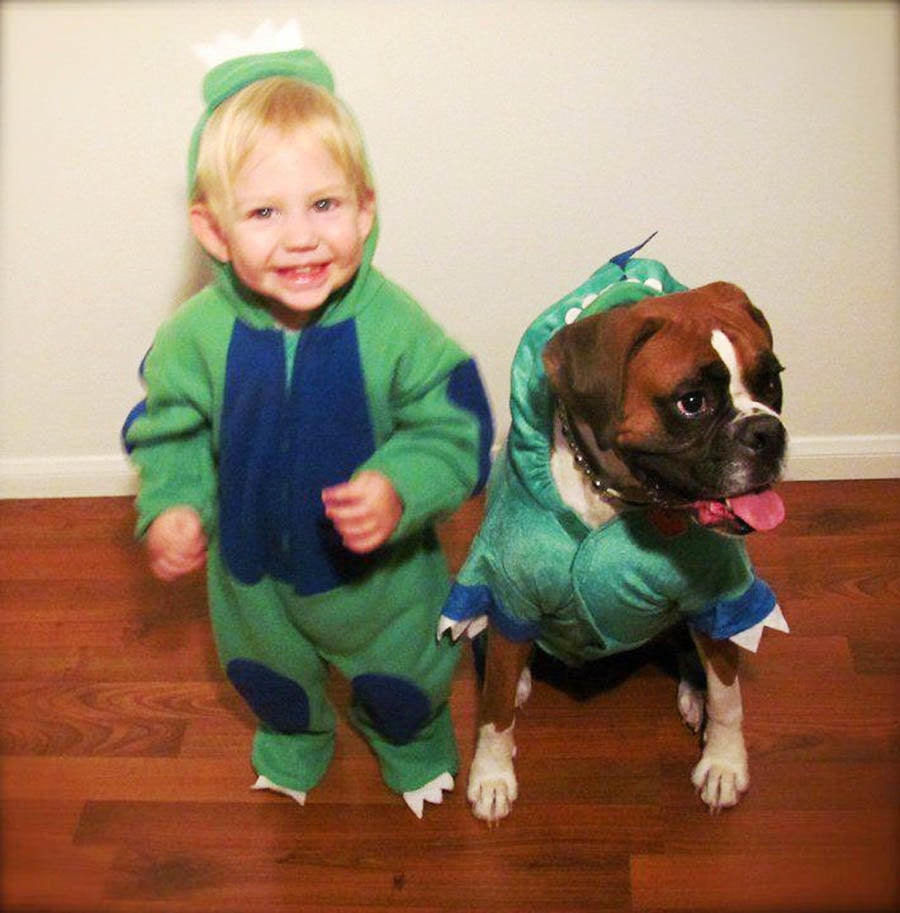 2011: Woody and Buzz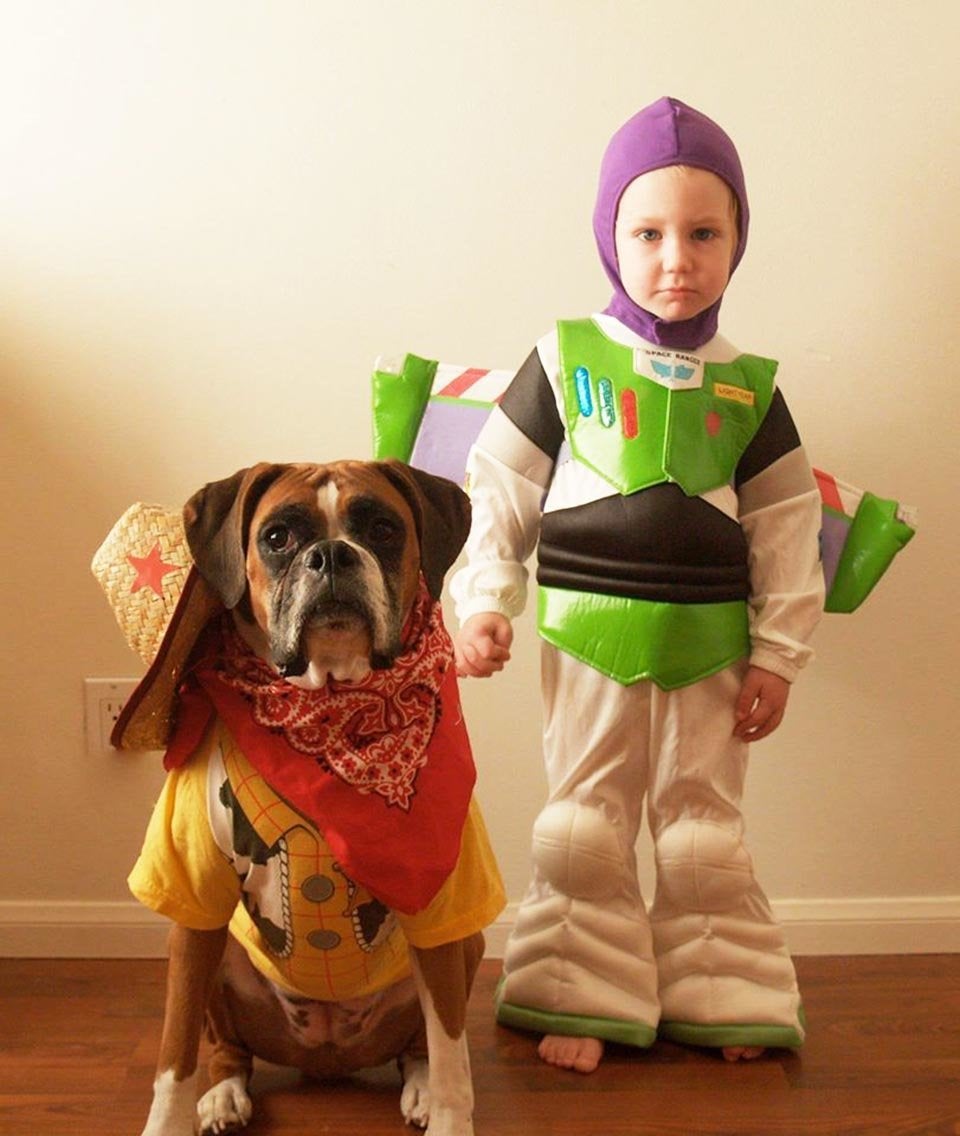 2012: Casey Junior and the Engineers!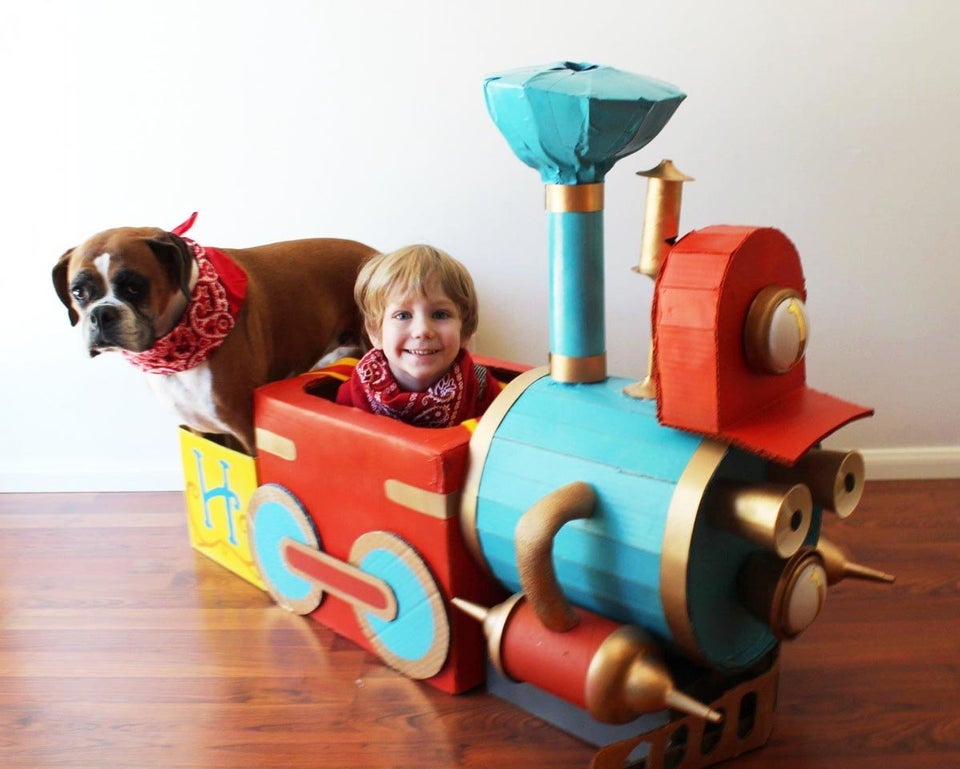 2013: The blue knight and his noble horses!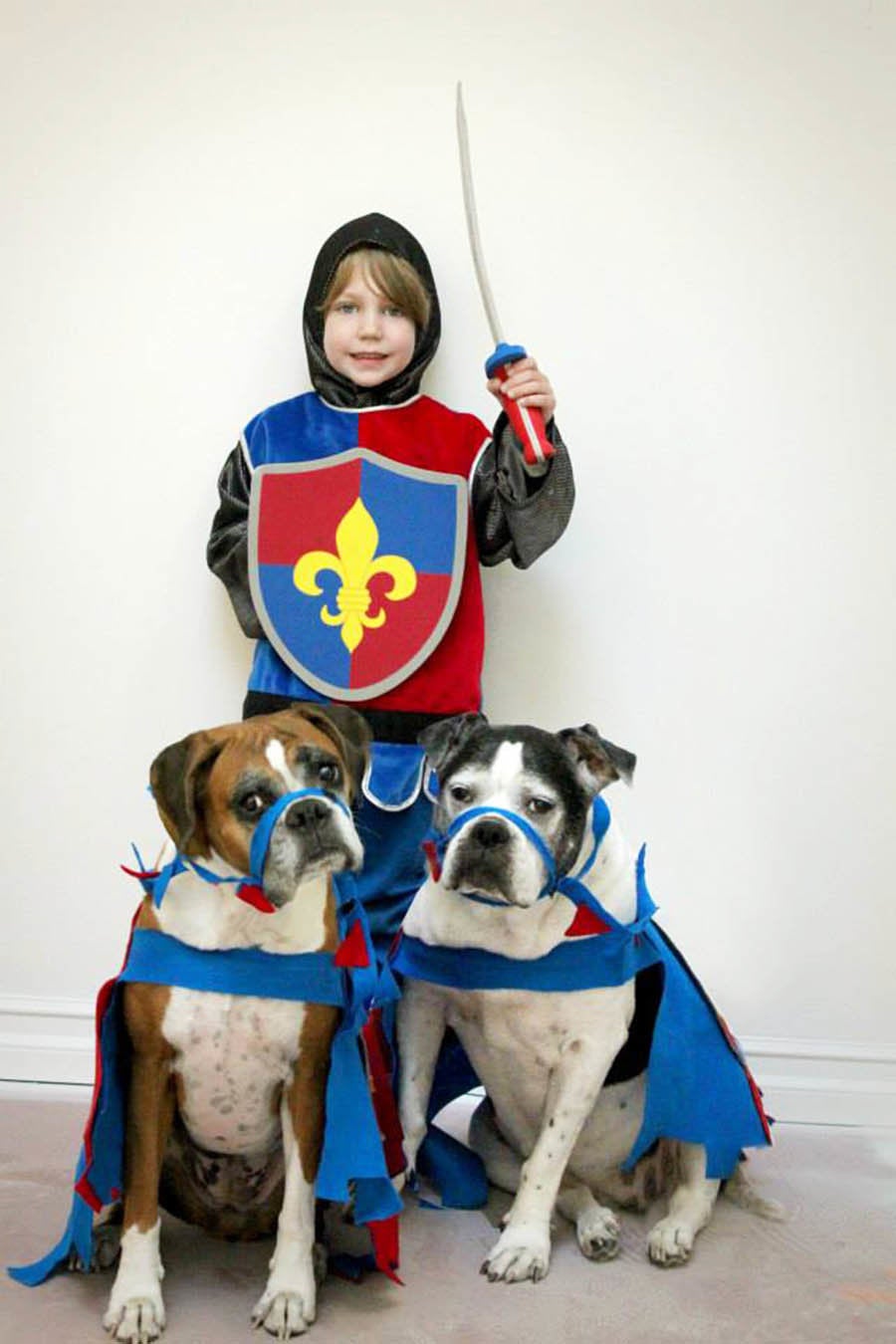 2014: Knight With Mythological Creatures (Unicorn, Mermaid, and Dragon)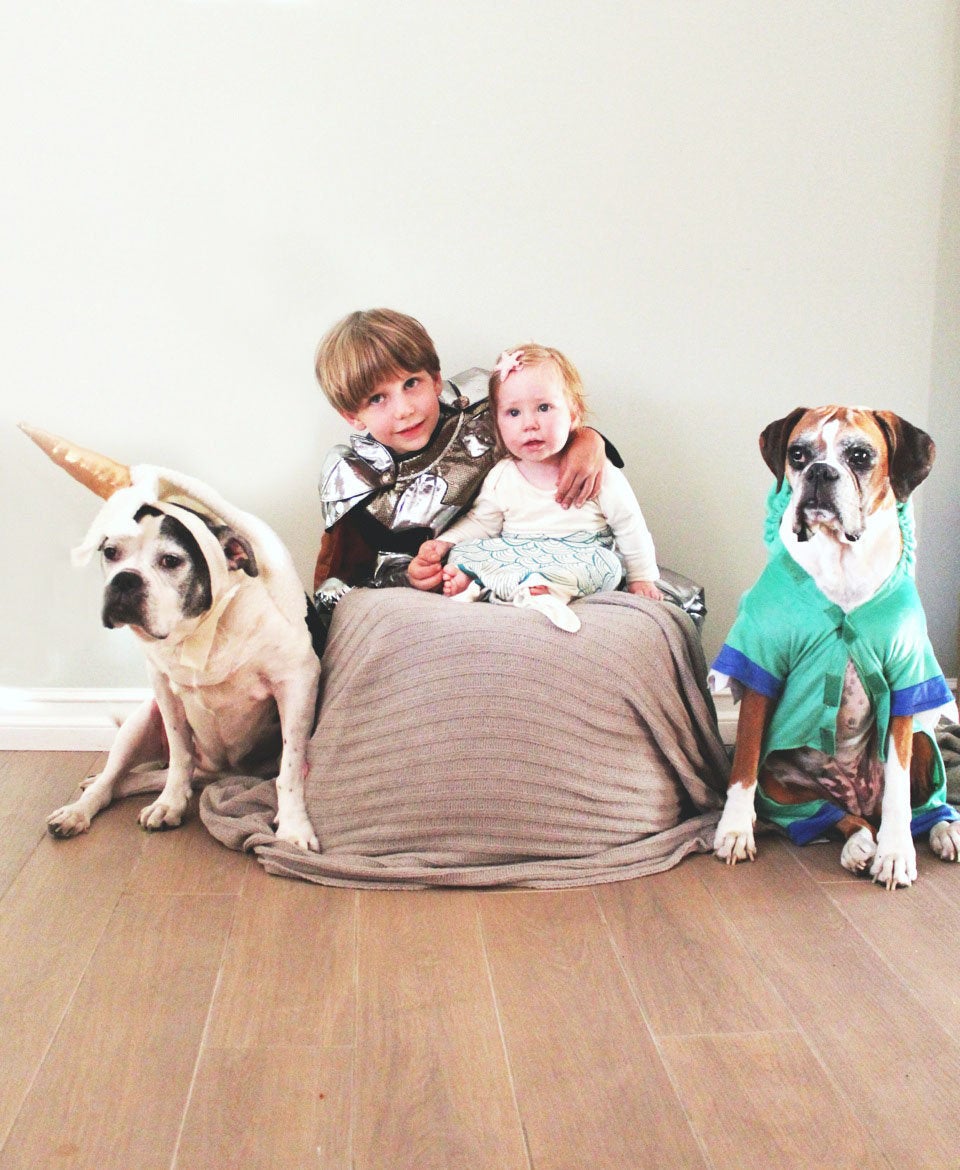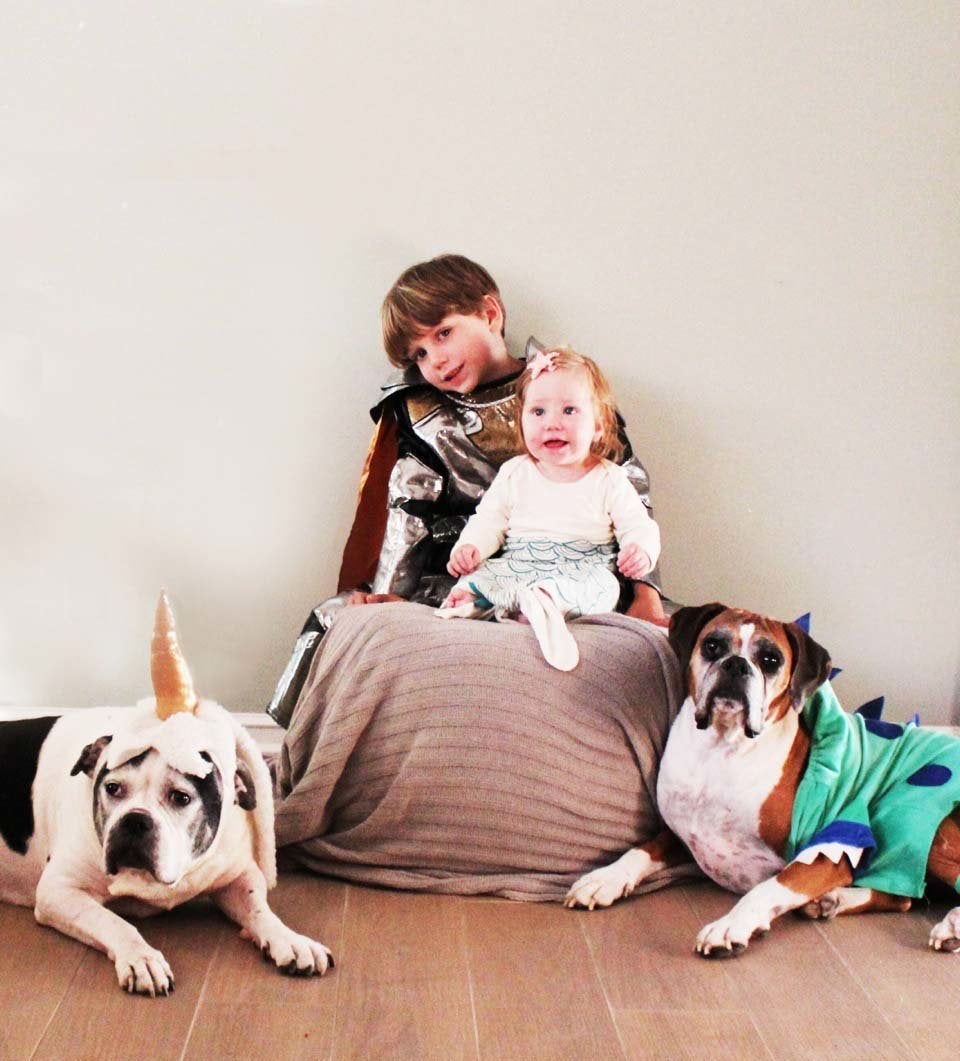 Popular in the Community