This what friendship is supposed to look like.
Reddit user red_fog, posted this image of his dog, Duder, and horse, Mac, expressing their special relationship with each other.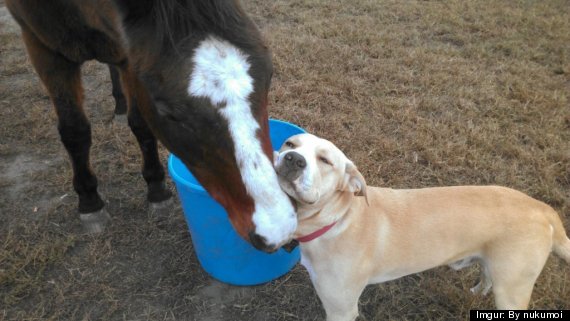 Duder, a lab and pit bull mix, and Mac, an Arab horse, usually spend their days together.
The now inseparable pair first met when Duder was only 8 weeks old.
"Of course he was a bit curious and skeptical of Mac, but Duder just kept his distance and stayed near my mom and I in the pasture. Over time Duder got a little brave and would nip at Mac's heels and try to chase him. Mac is 23-years-old and just didn't really pay him much attention," red_fog wrote.
Duder, however, didn't give up, and now, 15 years later, the dog and horse are best friends.
"They usually play by running in circles," red_fog added. "We have a giant horse ball that Mac picks up and Duder will try to steal it, but the ball only has one handle so Duder gets left trying to bite a basketball made of hard plastic."
The photo, taken by red_fog's mother, was meant to send some holiday cheer across the country.
The photo has since warmed the hearts of Reddit users everywhere.
"When I see photos like this, it takes my stress away and warms my heart. Thank you," Redditor AnimalLover1 commented on the photo.
"Especially during awful times when the entirety of social media is abuzz with tragic and sad stuff, we all need pictures like this to remind us of love. Positivity is also contagious and we need to remember that," user chouffee added.
Related
Before You Go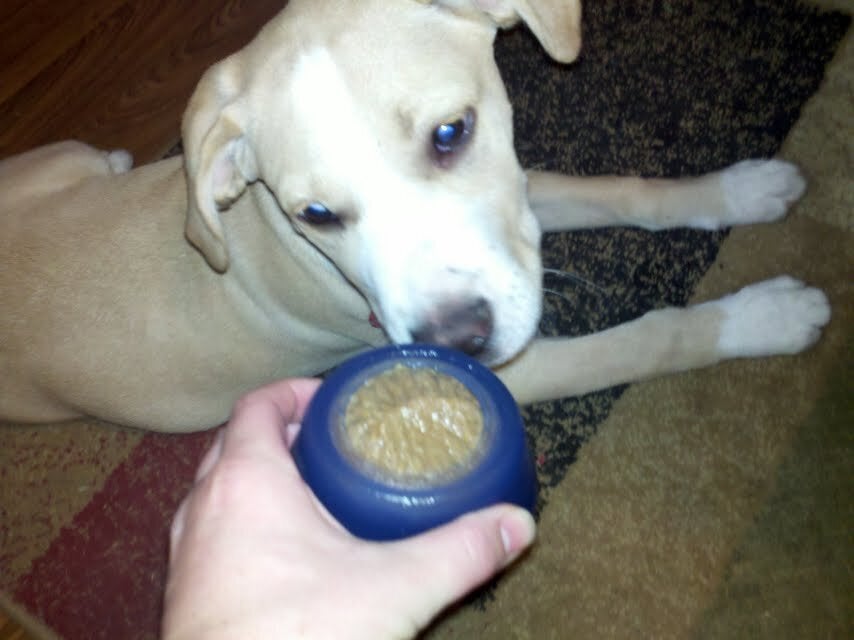 Duder
Popular in the Community