A rare white lion cub's friendship with a dog might be the cutest thing to ever happen at a zoo.
At Darling Downs Zoo in Pilton, Queensland, Kwanza, a white lion, and Honey, the zoo dog, have become "best friends," according to staff.
Their bond began when Kwanza's mother stopped producing milk, causing caretakers to hang around the cub more often -- with Honey in tow.
See them in the video above, which was posted to YouTube on Sunday night. Zoo staff noted in the description that no white lions have been seen in the wild since 1994.
Until now, no animals this adorable had been seen, like, EVER.
Related
Before You Go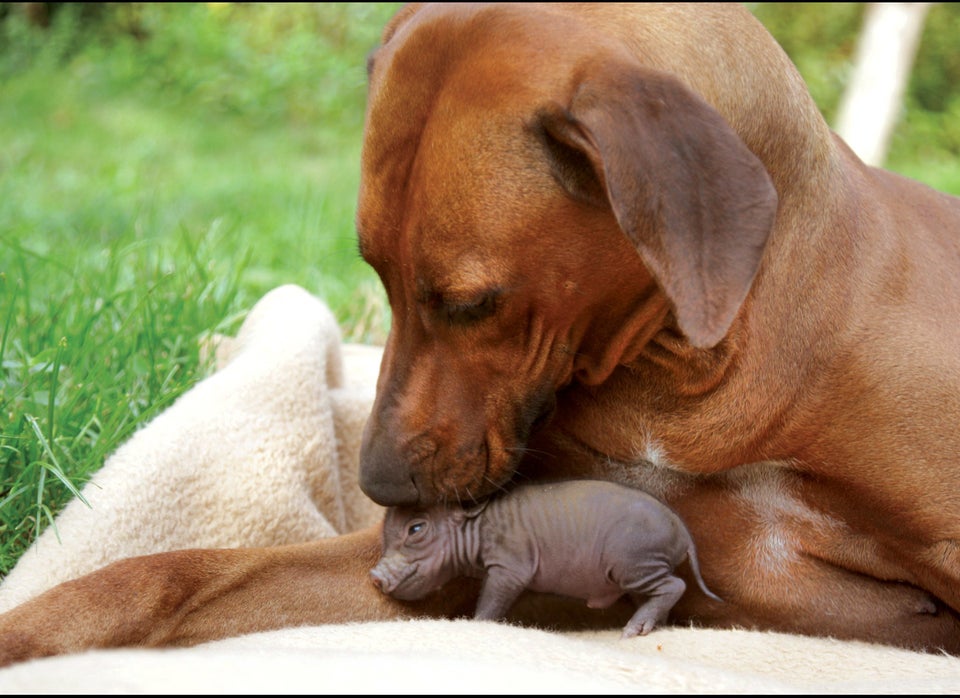 Unlikely Animal Friendships