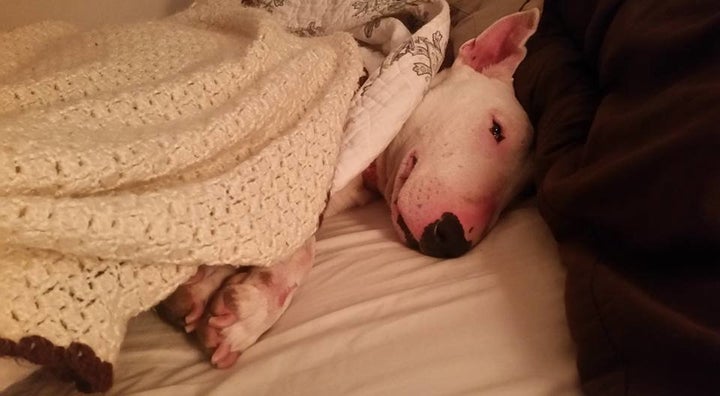 This might be the first time that Millie the bull terrier ever encountered a real bed.
She loved it so much, the recently rescued, 7-year-old pup went doggone wild with glee, instead of just lying down and going to sleep.
"She was overjoyed and her happiness was wiggling out of her 44-pound body," Jill Stafford, Millie's foster mom, said.
Millie's had a lot of wonderful new experiences in the last couple of months, beyond that joyous bed-time.
In September, she was given over to the nonprofit Pibbles and More Animal Rescue. ("Pibbles" is a cute name for pit bulls. Millie fits into the "more" category with this group.)
Not a lot is known about Millie's previous life, except that from her physical shape it seems she's given birth to lots of puppies, wasn't outside of a crate very often and hadn't gotten a whole lot of veterinary care.
That changed when Stafford brought Millie to her home in upstate New York.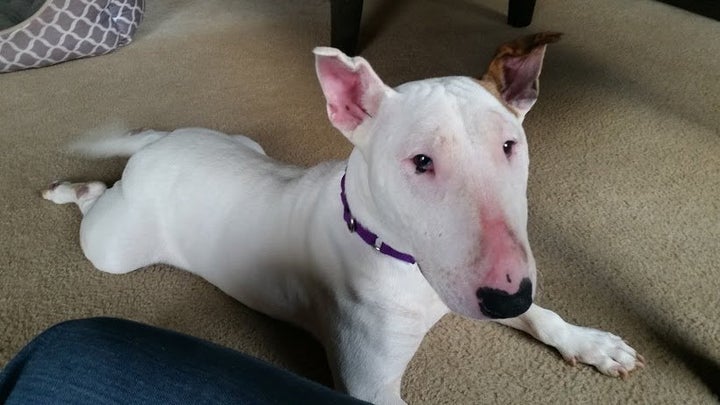 For example, Stafford also gave Millie what might be her first bone to chew on.
"She didn't know what to do with it. She picked it up and set it down probably 20 times then she just looked at it," Stafford said.
Stafford finally gave one of own dogs, Mia, a bone as well, to show Millie how this business is done.
"Millie watched her for a few minutes and then figured out what it was for. I've seen a lot of behavior like that with her when it comes to new things like toys, ropes, bones, etc," Stafford said. "It is hard to know how many firsts she experienced with me."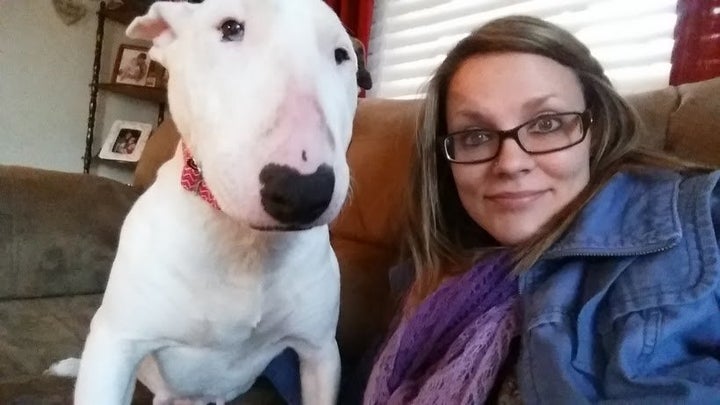 The list of things Millie's come to love includes going for walks, playing in the yard and peanut butter -- of which she even managed to open the lid on a sealed jar, at one point.
"I found her in the kitchen with her long nose all the way in the jar snacking away," Stafford said. "She makes me laugh every single day."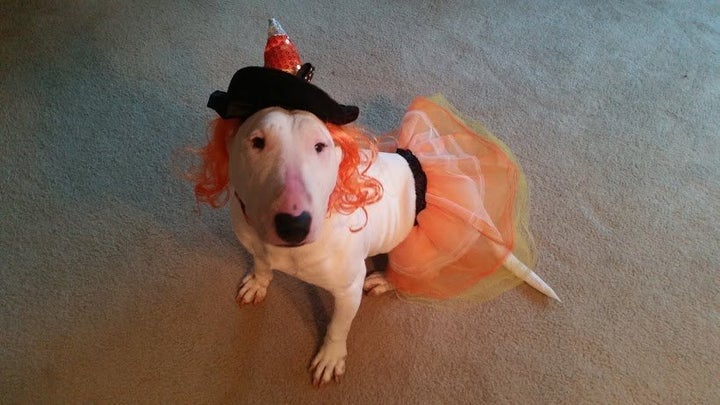 Recently, Stafford had to take in a new temporary canine charge -- a doggie with behavioral issues, who requires so much attention that this past weekend, the better-adjusted Millie moved to another foster home, in Vermont.
The hope now is that Millie and her many charms won't be there for long.
She's available for adoption. Stafford can't quite believe that this special girl hasn't been snatched up for good, just yet.
"Millie didn't start the first half of her life knowing what it means to be a dog in a home where she is truly loved. Yet she still has so much love to give to people," Stafford said.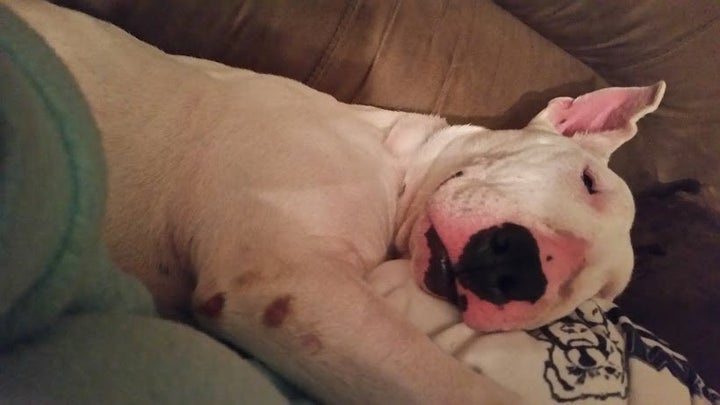 There's no fancy, unreachable list of characteristics you'd find in Millie's ideal home. Basically, it should just have people who love her to bits, in addition to occasional access to peanut butter and a nice comfy bed.
Not that Millie will retire to it easily.
"She fights sleep. She will literally fall asleep sitting up because she never wants to miss anything that is happening," Stafford said. "She's just so spectacular."
Get in touch at arin.greenwood@huffingtonpost,com if you have an animal story to share!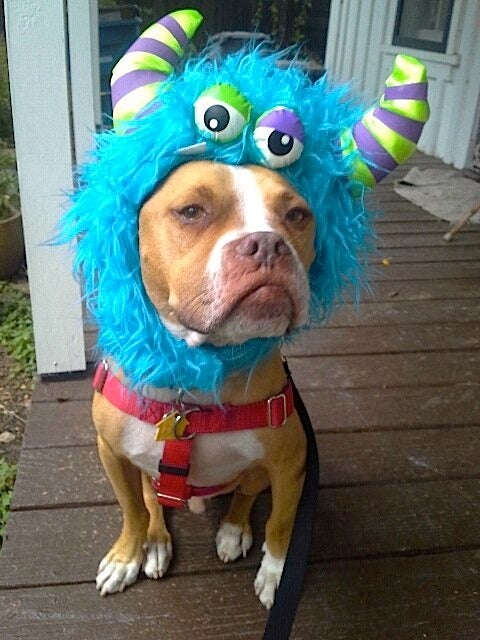 These Doggies Need Homes!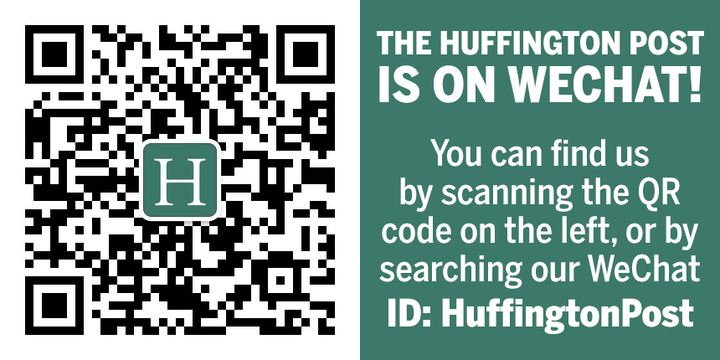 Related
Popular in the Community