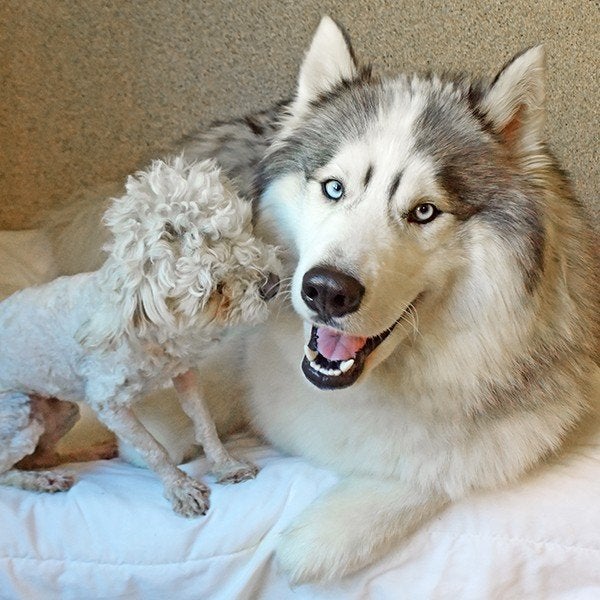 UPDATE: Friday, January 22, 2016, 3:20 p.m. EST
Though Arlo is still in critical condition, he's doing better, the Humane Society Silicon Valley told The Huffington Post on Friday. The vets decided to reunite Arlo with Spot last night, after they put Spot on antibiotics.
"Arlo seemed so depressed," Andrea Moore, a staff vet told HuffPost. "And sometimes you need to give someone a reason to fight."
Check out the pups' joyous reunion in the video below:
You would think a huge husky and a petite poodle would be an unlikely pair. But these two complement each other like kibbles and bits.
Arlo, a male husky, and Spot, a female poodle, were found roaming the streets of Oakland, California, together. It is unknown if the duo were abandoned together or met on their own, but when the pups were handed over to Humane Society Silicon Valley by Oakland Animal Services they were already inseparable.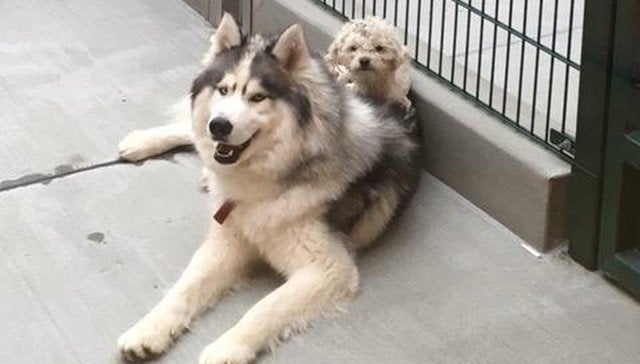 "It's funny because Arlo can be a little protective of Spot," Finnegan Dowling, the social media manager at HSSV, told The Huffington Post. "But Spot is gaga over Arlo."
Arlo, who's a large dog, weighed only 52 pounds when he was discovered. Spot was extremely matted and in dire need of help. Cindy Perry, a volunteer at Oakland Animal Services, freed the pup from the "awful hair cage" she was in, Dowling said.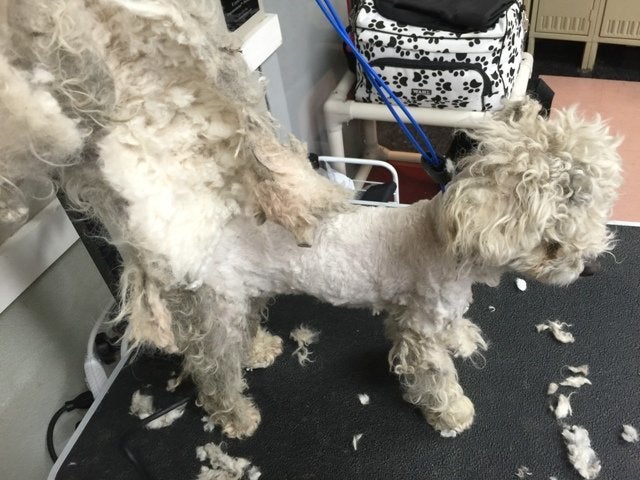 Once Spot was shaved, she was put in a cozy sweater to keep her warm.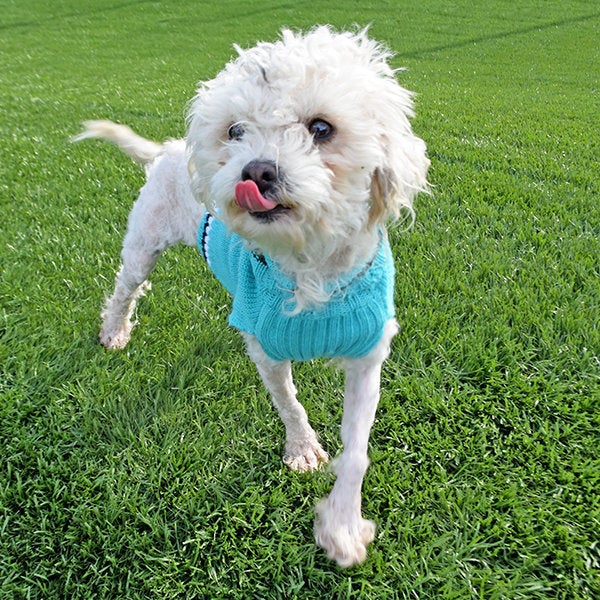 But who needs sweaters when you can snuggle with your best friend?
"Spot always keeps Arlo within eye distance," Dowling said. "She's always around him, beside him or on top of him."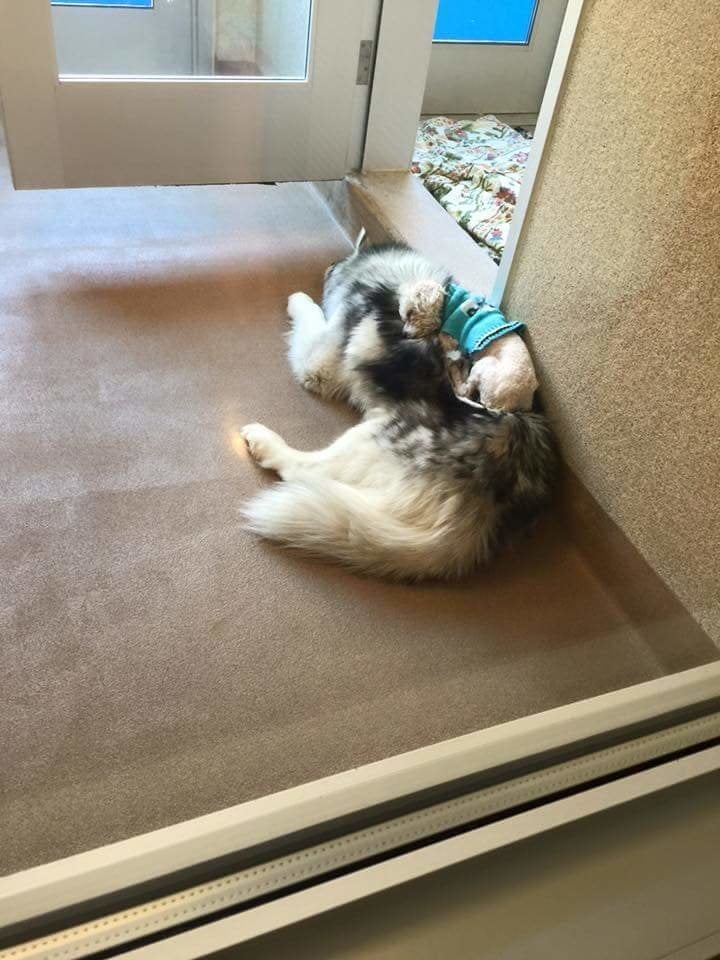 The two are so bonded, that if they are adopted, they must be adopted as a pair.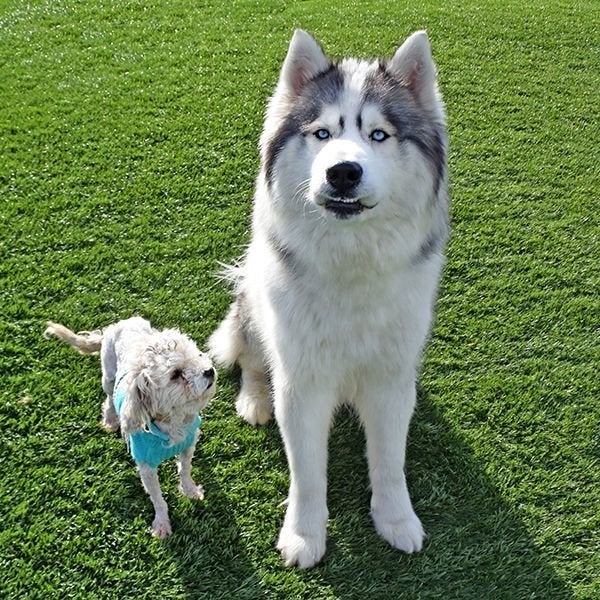 Unfortunately, that may not happen. Two days ago, Arlo came down with an aggressive case of pneumonia and is currently fighting for his life.
"We knew they weren't in great condition when they came in, but we never expected this," Dowling said.
The staff at HSSV is doing everything possible to ensure the husky survives. The first night the workers discovered he was sick, they took him to a specialist and he's had eyes on him day and night ever since.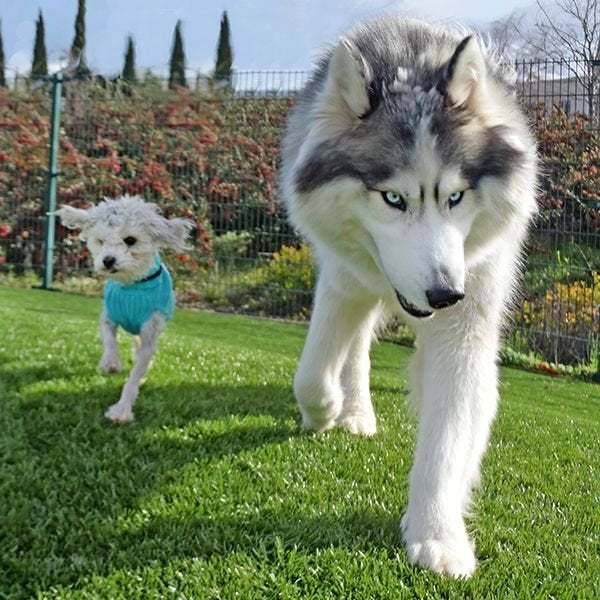 "One staff vet even came in at 1 a.m.," Dowling said of the facility that has night staff, but not a night vet. "Even though she has toddler, she left her baby at home to check on him. She lied on the floor and comforted him."
For now, Spot has been paired with another dog.
"She has been OK," Dowling said. "But a little nervous."
Although the tiny pooch isn't alone, being separated from Arlo must be heartbreaking.
"God forbid, if he doesn't make it, we're going to have to try very hard to find Spot the right home," Dowling said.
This post has been updated with information about Arlo's medical condition.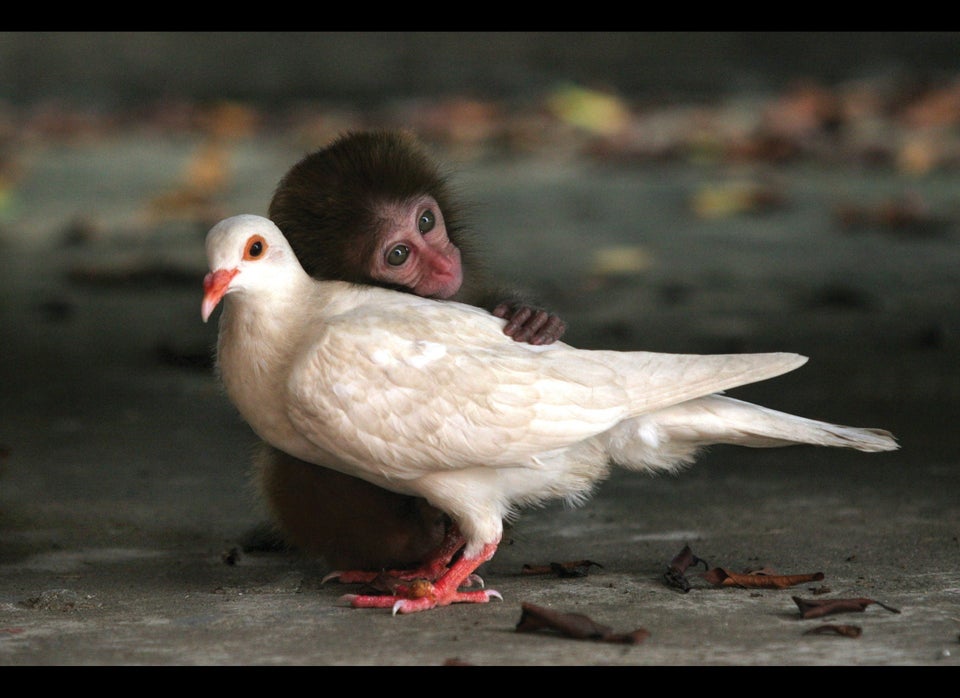 Unlikely Animal Friendships