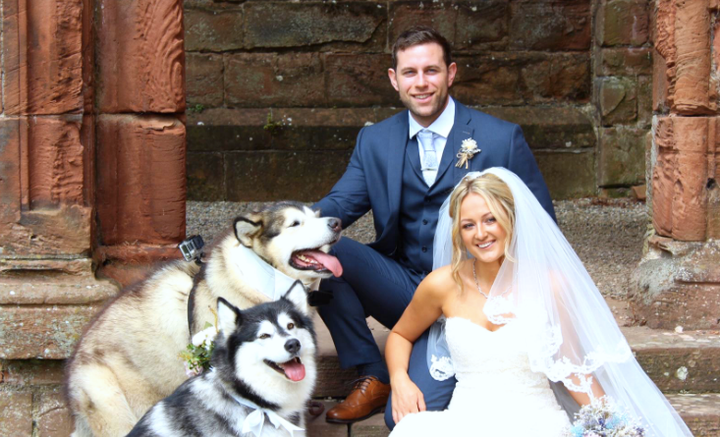 "Most venues we tried frowned upon dogs as soon as they saw the size of them or had too many rules about where the dogs could and couldn't go," Emma-Leigh said. But in the end, they were able to work it out.
"The dogs were part of every part of the wedding and didn't really leave our side," she said.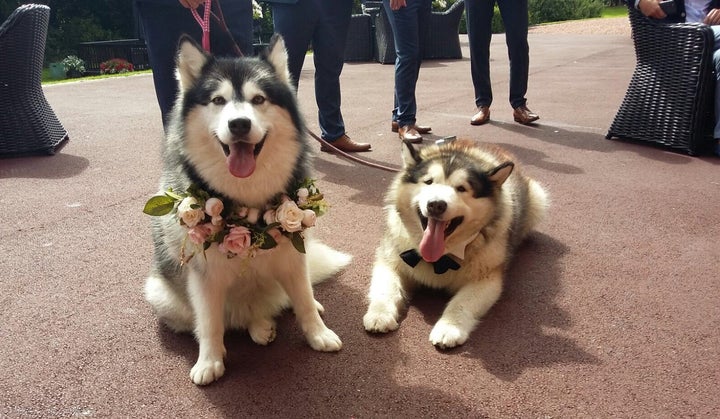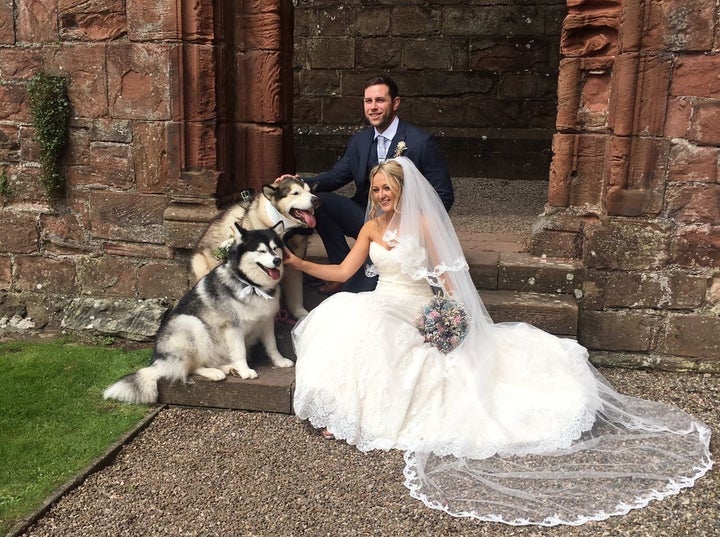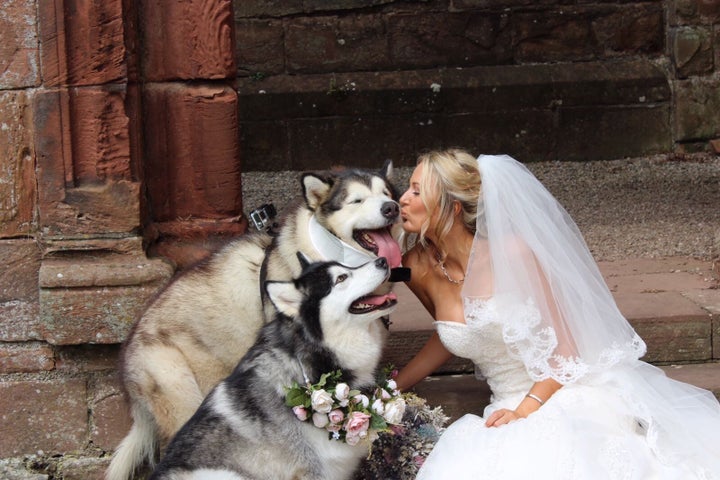 The best man and maid of honor arrived at the venue the day before the wedding with their parents.
On the big day, they walked down the aisle to plenty of awws and chuckles, and Phil filmed the whole thing on a GoPro attached to his collar.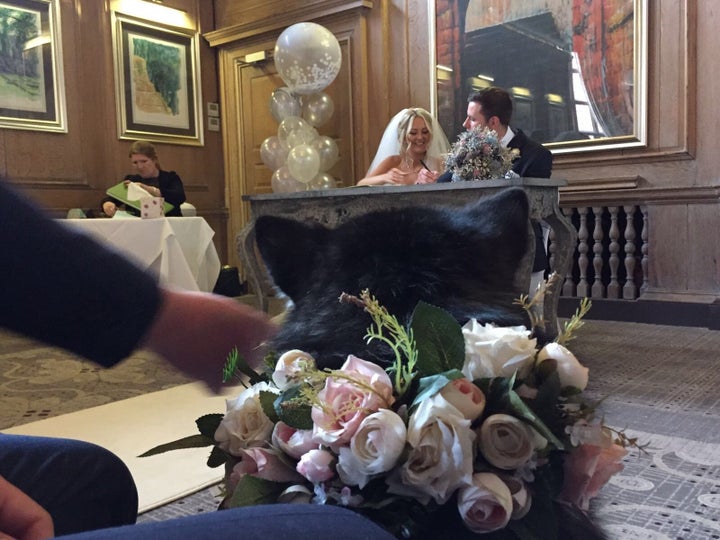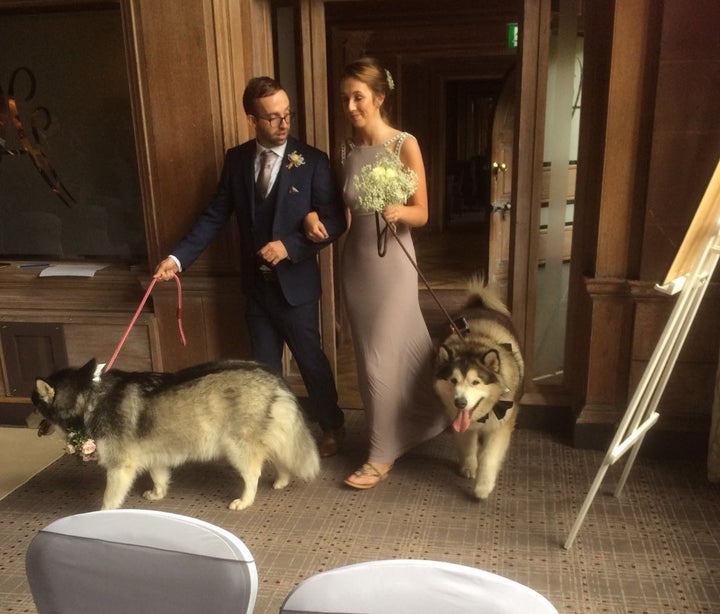 Afterward, the pups hung out with guests and hit the dance floor. They even appeared in decorations form on the Matthews' wedding cake.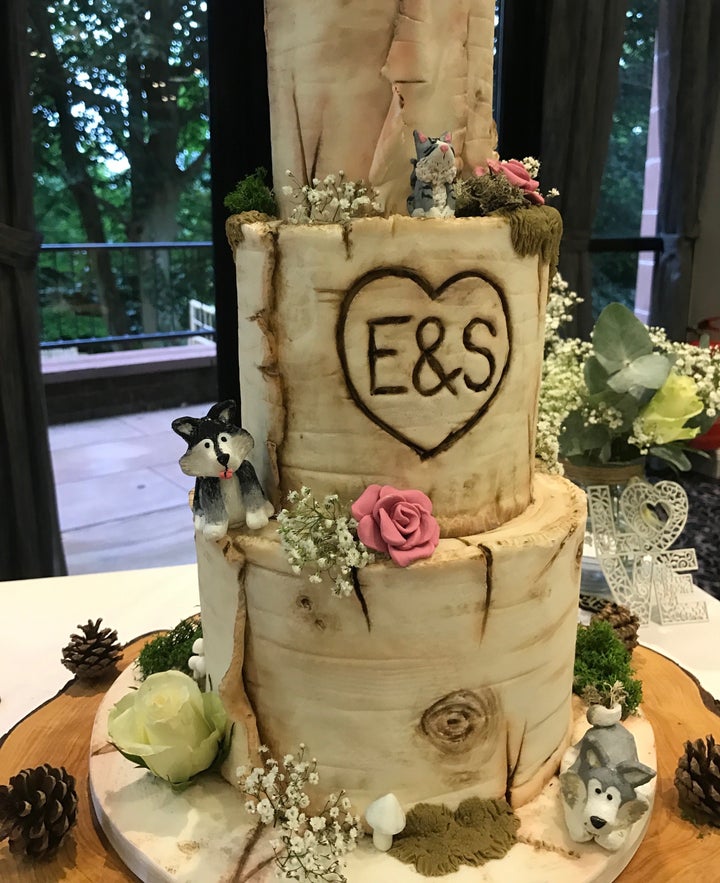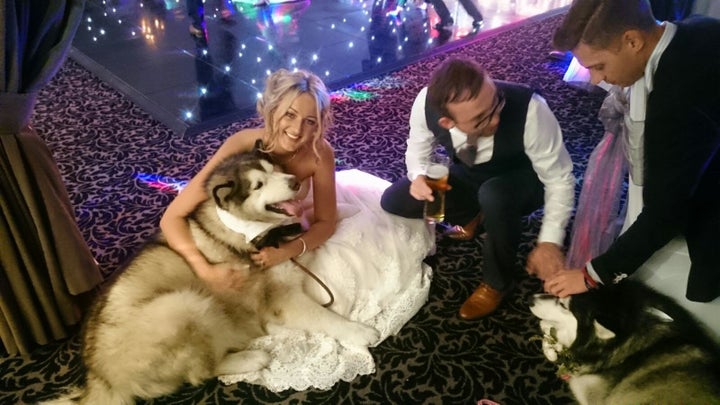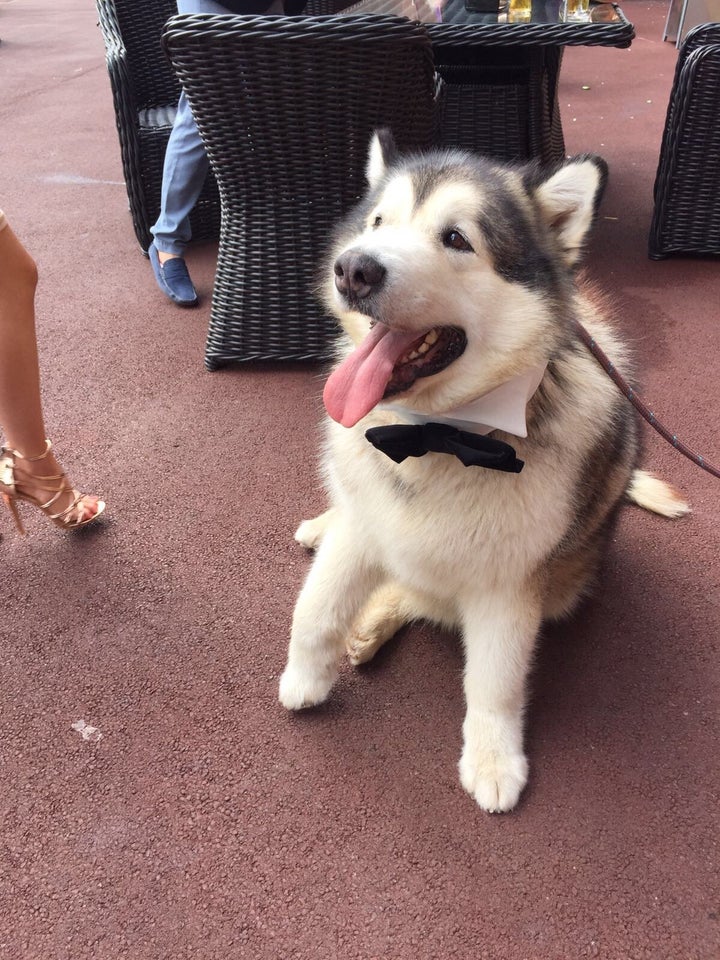 Related
Before You Go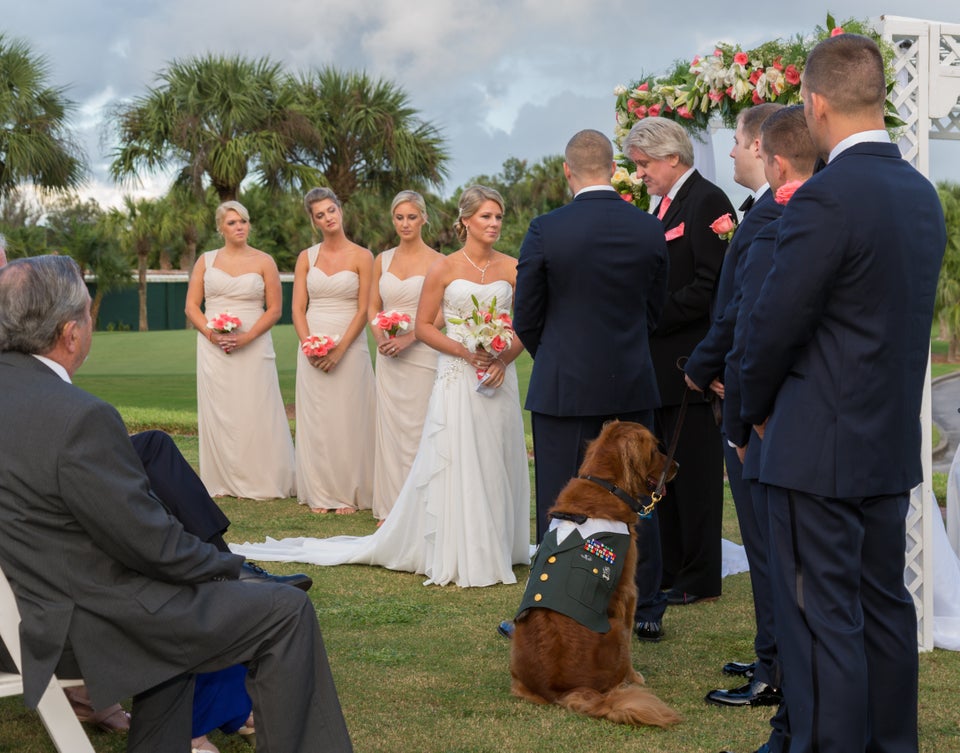 Service Dog Wedding