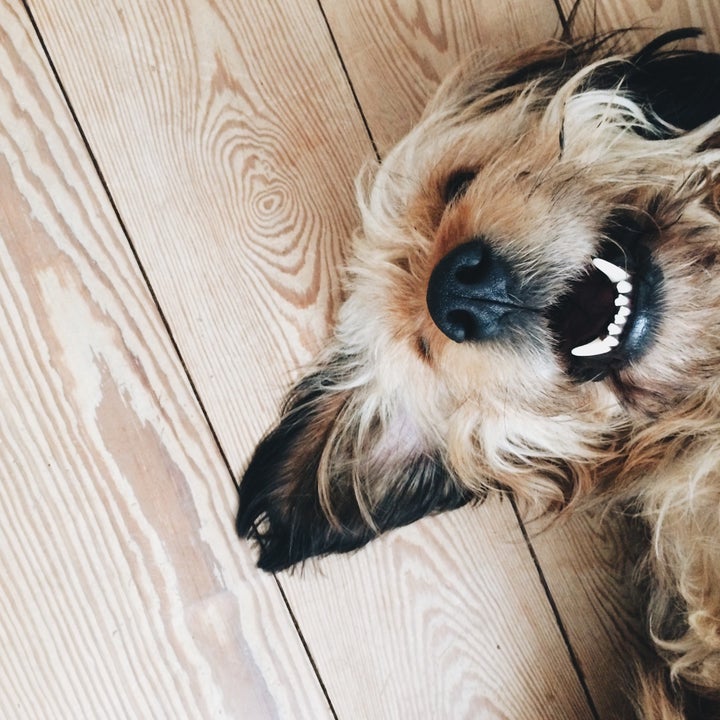 You come home from work, and your dog's tail is a helicopter of excitement. It's obvious that he's happy to see you. But then, he settles into a deep stare with his back hunched and head down. Your dog is clearly trying to tell you something... but what?
DIRECT STARE = "I want your attention."
While a direct stare can serve as a sign of aggression, dogs most often stare at humans in order to get their attention, dog behavior expert Victoria Stilwell told The Huffington Post. Use other body language clues to determine what your dog really wants: Does he stare at you with his body tensed and head down? He may be in pain. Does the stare come with a relaxed body and eager face? It may be a plea for petting or food. Does he stare at you and then run toward his leash? You know what that one means.
AVOIDING EYE CONTACT = "I'm uncomfortable."
When you make eye contact with your dog, he likely holds your gaze and then looks away. That's a common sign of submission. But if your dog won't look you in the eye at ALL, it may indicate that he's nervous about engaging with you, perhaps because he's been scared of humans in the past or because you've recently scolded him. If your dog will let you, Stilwell said, reassure him by petting and talking to him.
BIG, EXAGGERATED YAWN = "I'm stressed."
A SMILE, WITH LIPS CURLED UP = "I'm happy."
COCKED HEAD = "I don't get it."
"This usually happens when you're communicating vocally with your dog," Stilwell said. Your dog is likely trying to understand a new sound you just made or understand some other piece of information. Use positive reinforcement, and he'll get it in time.
Have you already mastered communication with your dog? Maybe it's time for a game of SuperFetch: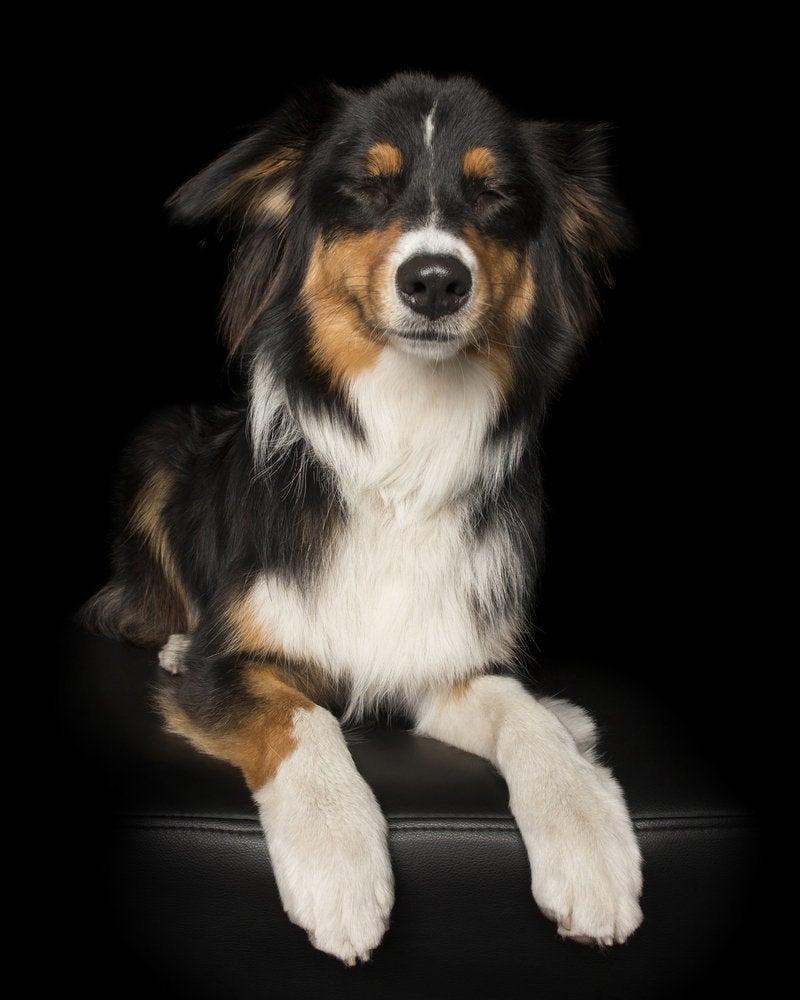 Zen Dogs
Related