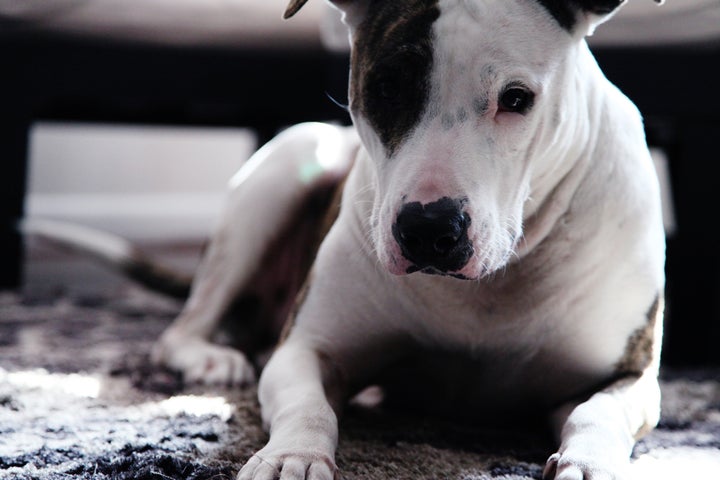 The April ruling of the Court of Appeals of Maryland has many people trying to calculate the impacts of the Court's declaration that "pit bulls and cross bred pit bulls are inherently dangerous." Those of us in the animal welfare field are discussing and debating what this means, and how to best move forward.
In my role with the Washington Humane Society (WHS), I have a front row seat to what could turn into a debacle. However, there is reason for optimism that this short sighted ruling will be overturned. Legislators and leaders throughout Maryland are beginning to grasp that the Court's proposed solution has little bearing on the problem at hand -- and is profoundly unpopular with the voting public.
Much of the conversation focuses on the fact that discrimination against dogs based on appearance is wrong. I agree wholeheartedly, and my first decision as CEO of WHS was to change a long-held, breed-based policy that had resulted in the unnecessary deaths of thousands of dogs. Discriminating against a dog based on what he or she looks like is just as wrong as discrimination against people based on their appearance. These broad paintbrush strokes sweep up many innocent individuals. There is no place for such beliefs in an enlightened, compassionate society.
In the nation's capital, WHS worked in partnership with our City's leaders to establish an approach that is sensible -- and effective. Dogs are deemed dangerous or potentially dangerous based on a set of observed, concrete behaviors and criteria.
Another major flaw with breed-based selection is that it is tremendously difficult to determine whether a dog is a pit bull or a cross bred pit bull. I've been in this profession for 15 years. Tens of thousands of dogs have passed through shelters on my watch, and I would be considered well placed to make this determination.
And yet the longer I work in this field, the more I doubt our ability to determine a dog's genetics based on her appearance. I've seen too many puppies born of mothers who looked like a pit bull but who themselves would be described as beagles, or Labradors, or other breeds. The only definitive answer comes from the crossbreeding of papered purebreds, or DNA tests, which have proven controversial and ineffective.
Yet for all of the robust and legitimate arguments about why discrimination against a particular breed is wrong and fraught with difficulty, I believe we must focus our arguments on the singular issue that has caused the majority of attempts at breed specific discrimination to be overturned -- the economic impacts of implementation.
Breed specific laws have been reversed in communities across the nation because they are simply too costly to enforce, and because the true budgetary impacts were not considered in the decision process. Once the legislators and the voting public of Maryland fully analyze and appreciate the financial impacts, they will look for a way to overturn the decision.
As long as the ruling stands, veterinarians and emergency hospitals will have to pay exorbitant insurance rates in case a dog that resembles a pit bull comes to them for treatment. Anyone in canine businesses -- groomers, day care and boarding facilities, pet sitters -- will have to do the same. Pet-friendly businesses of all types will be similarly impacted. Lay people will be put in a position of determining which dogs are "pit bulls" and "cross bred pit bulls" -- a verdict seasoned professionals decline to give -- and then sued for getting it wrong.
The economic impacts on landlords, renters and homeowners will be devastating. Most significant will be the costs borne by cities and municipalities who have to care for the vast numbers of dogs who are surrendered because of what they look like. The aggregate costs of all of these impacts will run in the tens of millions of dollars.
Maryland voters and animal welfare advocates must put pressure on their legislators now to overturn this decision. We must do so for these incontrovertible reasons: discrimination based on appearance is inherently wrong. Better solutions based on concrete criteria are working effectively in thousands of other communities. And, the people of Maryland cannot bear the economic burdens that will undoubtedly result from this decision.
Popular in the Community