If you didn't believe animals have the capability to grieve like people do, you might now change your mind.
In this heart-wrenching video posted on YouTube Sunday, a dog buries a dead puppy. Using its nose, the dog slowly covers the body with dirt in what appears to be an act of mourning.
The striking clip is just one instance of animal grieving. Last week, a Reddit user posted a photo of her two pets, a dog and cat, sleeping in the crate of their recently deceased sibling.
"I had to put my dog Mauja down last Saturday. I didn't think my other animals were missing her, and then this happened. Kooky and Gracie have never slept together before, but there they were last night, sleeping in Mauja's crate," the Reddit user Kanadka explained.
Watch the latest example as a dog buries a dead puppy in the video above.
Before You Go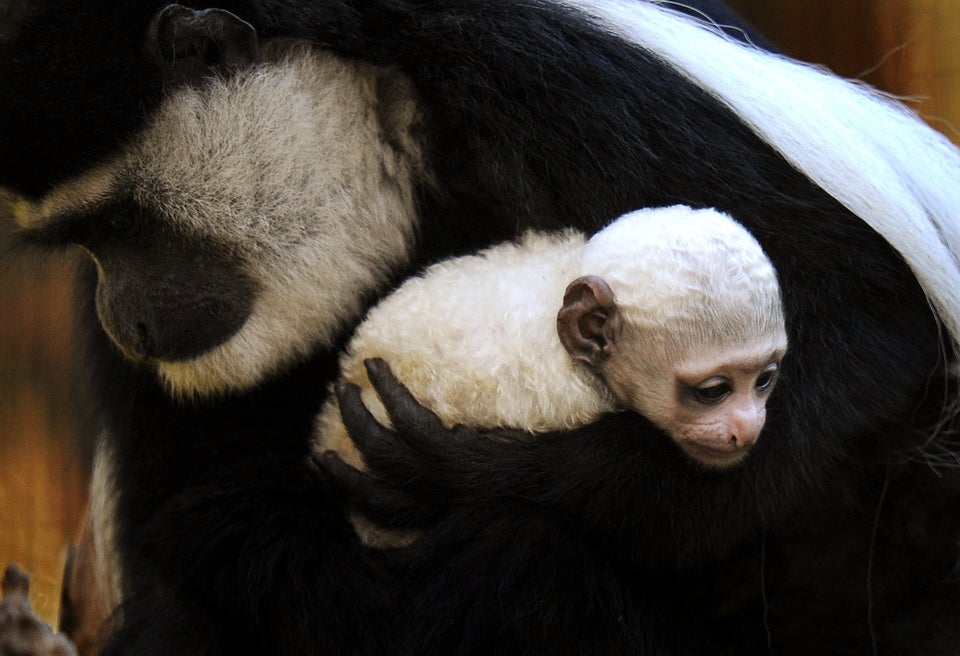 Animal Moms And Babies
Popular in the Community