Lennox, a dog with severe cancer and debilitating arthritis, had survived numerous surgeries, but a recent tumor growth (visible on his left shoulder) had left him barely able to get up. According to his owner's roommate, Reddit user "Nikolaoss," Lennox was euthanized Jan. 23, but before he went, he got an epic last meal.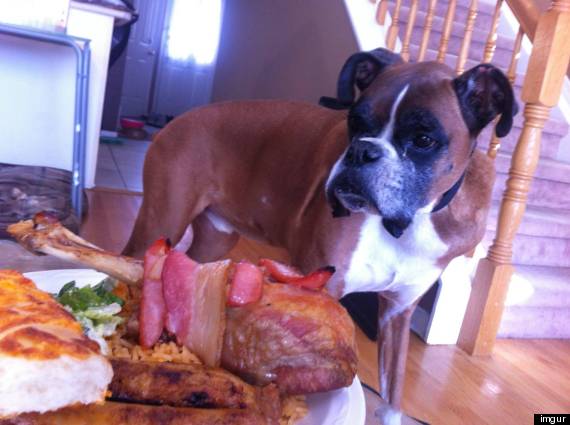 In the photo, which was posted to a Reddit image forum yesterday, Lennox looks over his feast, which included a turkey leg, bacon, sausages and rice. The picture received more than 24,000 "upvotes" on the social news site.
"This post isn't meant to be sad in any way. He lived like an absolute boss all his life! And the meal reflects that!" "Nikolaoss" wrote.
Many users wished Lennox well, shared memories of departed pets and offered condolences.
"I know a lot of people here don't believe in heaven, but I think we all believe there is somewhere to go. He shall be put to sleep and his suffering will pass. In an instant his energy will burst out of his body with all the love that has been poured on him for years and it will be free," user "soapage" wrote.
Dogs with cancer have special dietary needs. PetEducation.com recommends feeding dogs diets high in protein and fat to help combat weight loss due to cancer or cancer treatments, and trying novel foods to encourage appetite.
WATCH: Lennox Enjoys His Last Meal