Here is a story that will make you whimper.
A dog that was found tied to a house during rising floodwaters in Texas has been adopted by one of the people who helped rescue her.
The 2-year-old border collie mix, named Archer, was found 30 miles southwest of Houston by Fort Bend County Sheriff Troy Nehls and a TV news crew from KPRC, the local NBC affiliate, which was traveling by boat and surveying the flooded neighborhood. At the time of Archer's discovery, she was neck-deep in murky water.
"They chained him to the front of the [expletive] house?" one of the men is heard saying in the rescue video.
Archer was brought to the Houston Humane Society ­-- her tail tucked between her legs ­-- shortly after her rescue.
"By the ring around her neck, you can tell she was chained outside for some time," Monica Schmidt, a representative from the Houston Humane Society told Reuters.
After Archer received her clean bill of health and was ready for adoption, Nehls took his family to visit the pooch.
"Archer was super excited to see the man that had helped save her life!" the Houston Humane Society wrote on its Facebook page. "It was love at first sight for everyone. Archer spent all afternoon giving kisses to the whole crew! At the end, the family voted unanimously to adopt Archer and make her part of their pack!!!"
Archer's original owners have not come forward, but could face animal abandonment charges, according to Reuters.
"This is infuriating," Nehls wrote on his public Facebook page. "These residents will get a visit from me when they return."
As for her new family, however, it seems like Archer has hit the bull's-eye.
Related
Before You Go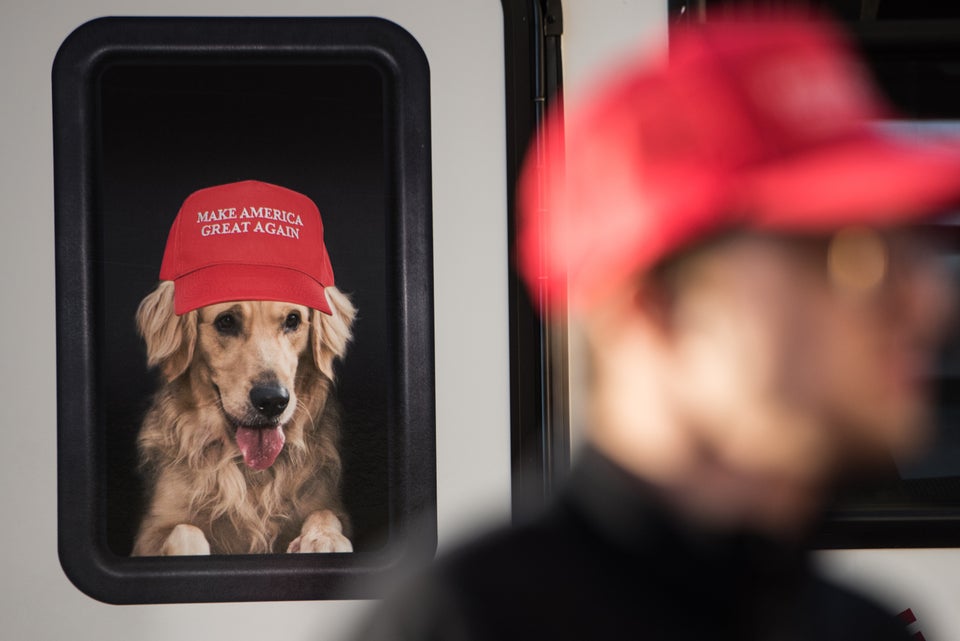 Dogald Trumps