It's officially the Dog Days of Summer. This time of year is not called that because of all the lazy, hot dogs lying about, but rather for the appearance of the Dog Star, Sirius, now visible in the sky. Be that as it may, it can still be very hot. In honor of both our loyal companions and this time of summer, we put together a few of our favorite dog photos from the Minnesota Historical Society's collection.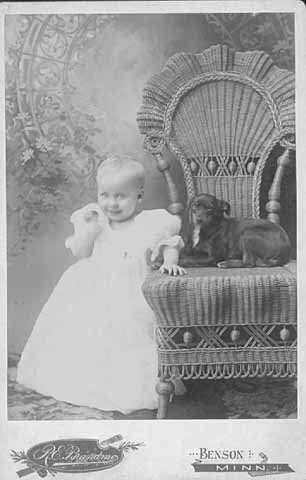 How could one resist this baby in summer dress hanging out with her puppy? This image is from Benson, Minnesota, in 1895, and taken by R. E. Brandmo.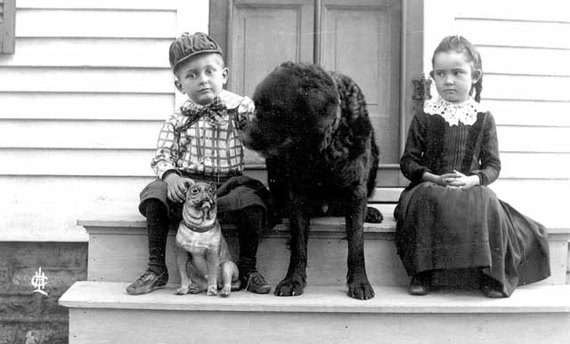 This image of two children and two dogs was taken in Northfield, Minnesota, around 1890. It's unclear whether it's the dogs or the young man that the young lady does not trust.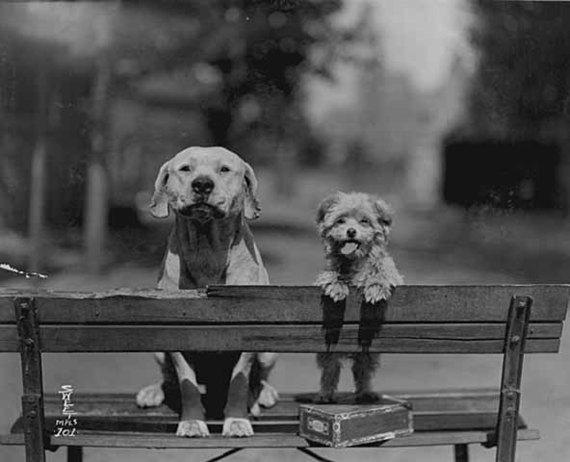 Two dogs, on a bench, 1925. This photo reminds one of the Dr. Suess book Big Dog, Little Dog.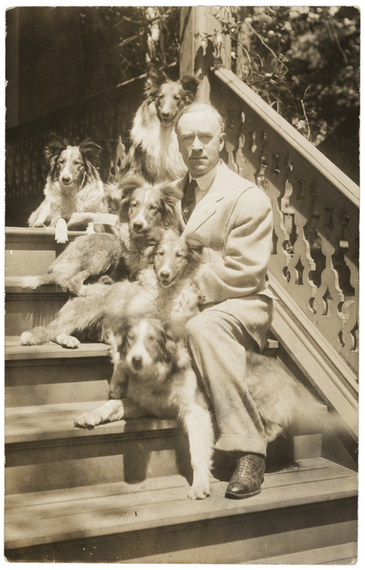 A real photo postcard featuring Charles M. Flandrau with his dogs, 1912.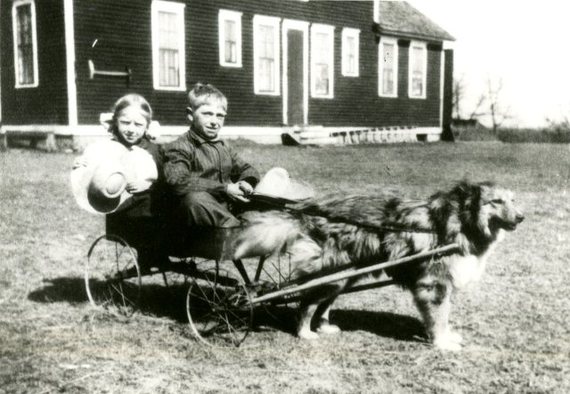 Sophie and Ole Lund outside the spring farm building with a dog hitched to a wagon on the North Oaks Farm.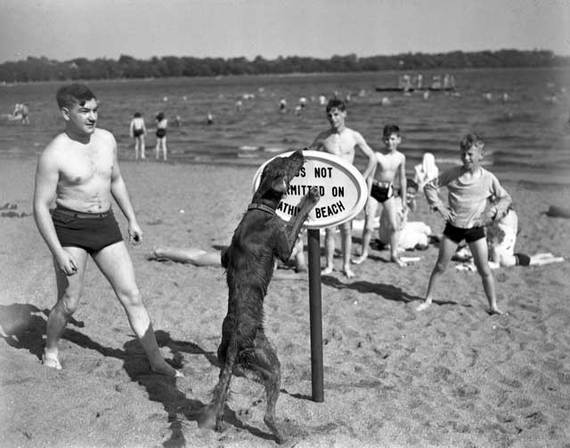 Here is an image of a dog registering his displease at the sign stating "Dogs not permitted on bathing beach" at Lake Calhoun, Minneapolis, 1937.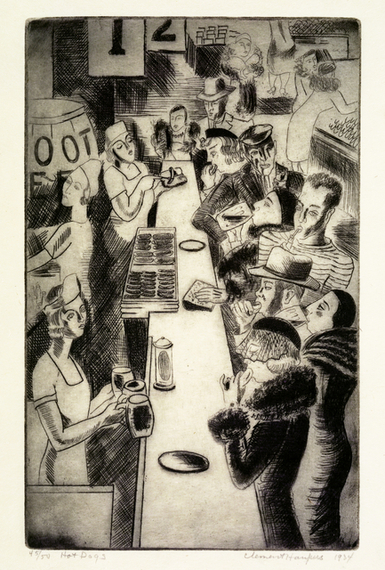 And now for something completely different: Clem Haupers' etching Hot Dogs, 1934.
Hope you enjoyed this silly take on the dog days of summer. To see more images of summer, please visit the Minnesota Historical Society's Collections Online!