Charlie, a Maltese terrier from Australia, was saved from certain death the first weekend in March by veterinarians who fed him copious amounts of vodka.
"In Australia, the only antidote we have is alcohol," the blog states. "Alcohol alters the chemical reaction and stops the kidney failure from occurring."
The pup was then hooked up to a frat boy's dream:
Charlie had a tube placed through his nose to his stomach. Over about 48 hours, he was given successive doses of alcohol. The easiest form of alcohol is vodka. In fact for the whole weekend, Charlie had a huge party with us in the Pet ICU.
"He was definitely drunk," his owner, Jacinta Rosewarne, told the Herald Sun. "He was stumbling around, I'd go to pat him and he'd push me away like a normal drunk person, he was vomiting a little, whining like a drunk."
Charlie is now back to good health, and totally sober -- for the time being.
Please don't ever try to give alcohol to your dog yourself, though. If you suspect that your pet has been poisoned, take him or her to a veterinarian immediately.
Before You Go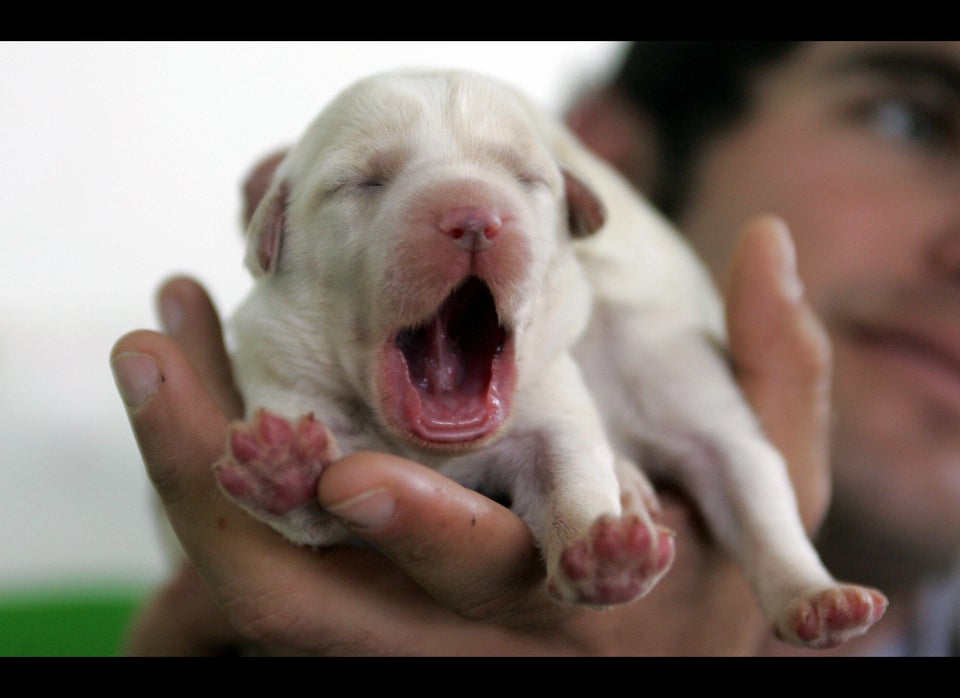 Puppies