Toots Thielemans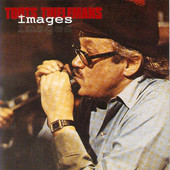 Jazz great Toots Thielemans, master of harmonica, was born in Brussels in 1922. As a toddler, he picked up the accordion, and by his teens made his way to harmonica, guitar, then France. Thielemans fell in love with jazz as the Nazi cloak tightened on Belgium. When the Third Reich had sewn up France, he returned to occupied Belgium and performed with Edith Piaf and Stéphane Grappelli on the Brussels club circuit. By mid-century, he became an installation at New York City's famous Birdland jazz club. Collaborations include Joni Mitchell, Charlie Parker, Benny Goodman, Milt Jackson, Miles Davis, George Shearing, Ella Fitzgerald, Billy Joel, Bill Evans, Louis Bonfá, Quincy Jones, and Paul Simon. Thielemans' iconic soundtrack credits include

Midnight Cowboy, The Getaway, The Sugarland Express,

and

Sesame Street.

The 2009 NEA Jazz Master Award honoree retired from touring in March 2014. With a legion of great works to enjoy, start with "I Never Told You," from the definitive collection

Images

.
Buy: iTunes.com
Charles Mingus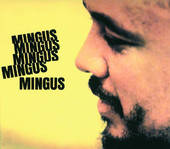 Jazz composer and bassist Charles Mingus was born on a military base in Nogales, Arizona, in 1922. His mother died just months after he was born. Eventually his father remarried and moved the family to Watts, California, where he was raised. Mingus' earliest music influence came from the church, where his father and stepmother noticed his gift as he was tinkering on the piano. His early steps included trombone and cello before picking up the bass by his teens. During the 1940s, Mingus toured with Louis Armstrong and Lionel Hampton. Shortly thereafter, he moved to New York, where he collaborated with Charlie Parker, Miles Davis, Max Roach, and Duke Ellington. By the late '70s, following miles of treasured works, Mingus was diagnosed with the debilitating ALS. For the last two years of his life he lost his ability to play, but ingeniously recorded his ideas by singing them into a tape recorder. Charles Mingus died in January 1979. Download the legend's "II B.S. (Edit)," from the 1963 gem

Mingus, Mingus, Mingus, Mingus, Mingus.
Album: Mingus, Mingus, Mingus, Mingus, Mingus,
Bessie Smith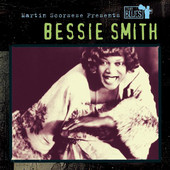 "Empress of the Blues" Bessie Smith was born in Chattanooga, Tennessee, in 1894. By the age of 10, she had tragically lost her parents and started making her early bones performing as a street musician. In 1912, Smith joined Pa and Ma Rainey in their traveling show as a dancer. A deep friendship was formed with Ma Rainey, who became Smith's mentor, and Smith went on to become among the highest-paid circuit performers of her time--spinning her ever-classic legacy into the immortal ether. In 1937, Bessie Smith's life was devastatingly cut short in a car crash in Mississippi. Remember her with "Muddy Water (A Mississippi Moan)," performed with Louis Armstrong & The Louis Armstrong Orchestra, from Martin Scorsese Presents the Blues: Bessie Smith.
Buy: iTunes.com
Song: Muddy Water (A Mississippi Moan)
Album: Martin Scorsese Presents the Blues: Bessie Smith
Don Gibson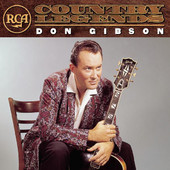 Country songmaster/landlord of the Nashville sound Don Gibson was born in North Carolina in 1928. An impoverished childhood pushed him into the workforce before the age of 9, yet in spite of the hardship, he taught himself to read, write, and play guitar. By 1949, he cut his first side for Mercury Records. During his illustrious career, Gibson made records for RCA, Columbia, Victor, Hickory, MGM, and K-Tel. Compositions include "I Can't Stop Loving You" (a Grammy winner for Ray Charles), "Sweet Dreams" (a hit for Patsy Cline, then Roy Orbison), and "Oh Lonesome Me" (immortalized by Neil Young). Collaborations include Dottie West and Chet Atkins. Accolades for Gibson, a member of the Grand Ole Opry, include inductions into the Country Music Hall of Fame and the Nashville Songwriters Hall of Fame, as well as dozens of chart-toppers. Gibson, dubbed "The Sad Poet," passed away in 2003. Remember him with "Give Myself a Party," from RCA Country Legends: Don Gibson (Remastered).
Buy: iTunes.com
Song: Give Myself a Party
Album: RCA Country Legends: Don Gibson (Remastered)
Muddy Waters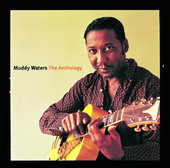 Bluesman Muddy Waters, born McKinley Morganfield in the Mississippi Delta, said in a 1977 interview, "I really wasn't no slave, but I wasn't free ... My blues are based on hard times I had. I came up as a poor kid, my family was poor. I had a lot of trouble with women ... That's where my blues lived, between money problems and women problems." The guitar wiz turned professional in 1940s Chicago and electrified his genre. He recorded scores of albums before his death in 1983. The blues icon and six-time Grammy Award recipient continued to be honored posthumously, with induction into the Rock and Roll Hall of Fame in 1987 and the Grammy Hall of Fame in 1998, as well as the 1992 Grammy Lifetime Achievement Award. Get "Still a Fool," from Muddy Waters: The Anthology, 1947-1972.
Buy: iTunes.com
Album: Muddy Waters: The Anthology, 1947-1972
Ravi Shankar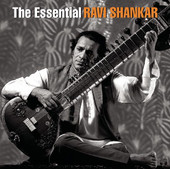 Mythic composer, sitarist, producer, and musical diplomat Ravi Shankar was born in Benares, India, in 1920. Shankar became well known for his sui generis sound, introducing Indian music to the Western Hemisphere. He wrote countless compositions including concertos and film scores, and was an honorary member of the American Academy of Arts and Letters as well as member of the UN International Rostrum of Composers. Collaborations include George Harrison, Philip Glass, Yehudi Menuhin, and André Previn. Accolades include 14 doctorates, three Grammys, the Japanese Fukuoka Grand Prize, and the Crystal Award from Davos. The master passed away in December 2012. The title "Offering," performed by Madras, Partha Sarathy, Ravi Shankar, and T. Srinivasan, from the album The Essential Ravi Shankar, is modern classical immortality.
Buy: iTunes.com
Album: The Essential Ravi Shankar
Calling all HuffPost superfans!
Sign up for membership to become a founding member and help shape HuffPost's next chapter