Donny Hathaway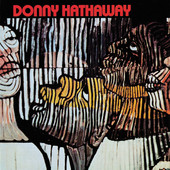 Donny Hathaway leads as one of the great soul entities of the 20th century. Born in post-war Chicago and raised by his gospel-singing grandmother in St. Louis, Donny grew up in the church choir, singing from the age of 3, and went on to study music at Howard University. After college, Hathaway marked his early professional fingerprints as a producer, composer, arranger, and sideman (keys). His recording career took off in the early '70s with "The Ghetto, Pt. 1," long-player Everything Is Everything, and his classic ballad "A Song for You." Genre-defining duets with Roberta Flack followed. Hathaway took the sound of soul to its greatest heights throughout the decade in a swell of vinyl. Collaborations include Stevie Wonder, Aretha Franklin, The Staple Singers, Quincy Jones, Arif Mardin, Norman Lear, and Curtis Mayfield. The magnetar's struggle with depression took its toll in 1979, when he dropped 15 stories to his death at New York's Essex House. Remember the silver-throated greatness of "Giving Up," from his 1971 Donny Hathaway.
Buy: iTunes.com
Franz Liszt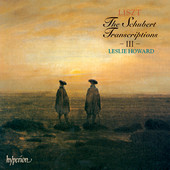 Composer/conductor, master pianist, and golden boy Franz Liszt was born in the Austro-Hungarian Empire in 1811, son of a multi-instrumentalist. A gifted child, Franz began to compose at the age of 8. He went on to study in Vienna and there befriended Schubert and Beethoven. By his teens, he relocated to Paris, and before the age of 20, he made a name for himself, even counting Paganini as a fan. Years later, he would be credited with advancing the careers of Chopin and Wagner. Although Bartok landed on the forint, Liszt is noted as the greatest Hungarian composer to date. The maestro's personal life was filled with passion and romantic intrigue, but in his final years he enigmatically retired to a monastic order. Much of Liszt's work is torn between two souls, the perdition of the netherworld and the absolution of the divine. His magisterial works include Transcendental Etudes, Dante's Symphony, Mephisto Waltz, Oratorio, Christus, and Faust Symphony. Liszt bequeaths us so much overwhelming beauty for the ears. Liszt passed away in 1886. Revisit the virtuoso with "Zwölf Lieder Von Franz Schubert--Winterreise, S. 561bis: No. 10. Das Wirtshaus," from the 1995 album Liszt: The Schubert Transcriptions III, Vol. 33, performed by Leslie Howard.
Buy: iTunes.com
Song: Zwölf Lieder Von Franz Schubert-Winterreise, S. 561bis: No. 10. Das Wirtshaus
Album: Liszt: The Schubert Transcriptions III, Vol. 33
Miguel Caló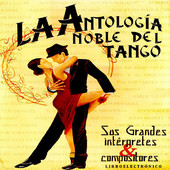 Tango bandoneonist, composer, and band leader Miguel Caló was born in 1907 in Argentina. Caló was a master of the violin and the bandoneon, a small accordion similar to the concertina. In the mid-'20s, Caló's career began in Osvaldo Fresedo's orchestra. By the mid-'40s, Caló reached great success in La Orquestra de las Estrellas (Orchestra of the Stars). His collaborations include pianist Carolos Di Sarli, singer Carlos Dante, singer Alberto Morel, and pianist/conductor Osmar Moderna. Caló passed away in 1972 but leaves behind a seriously romantic legacy. Miguel Caló y Su Orquestra's "Inspiración," from the collection La Antología Noble de Tango: Sus Grandes Intérpretes & Compositores, is utopian.
Buy: iTunes.com
Album: La Antología Noble de Tango: Sus Grandes Intérpretes & Compositores
Clarence Williams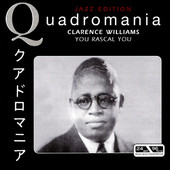 Legendary composer, record producer, jazz musician, publisher, and sharp-elbowed businessman Clarence Williams was born on October 8, 1898, and grew up in a musical home in New Orleans, where his father was a bass player and hotel owner. The young Williams got his start performing in his father's hotel. He co-wrote many jazz and blues standards, including "T'Aint Nobody's Business If I Do." His résumé includes wife/blues singer Eva Taylor, Bessie Smith, Bunk Johnson, Fats Waller, Louis Armstrong, and Coleman Hawkins. Williams formed a publishing company in his late teens, ultimately selling the catalog of nearly 2,000 songs to Decca Records in the '40s. Clarence Williams III (best known for his portrayal of Linc in The Mod Squad) is his grandson. Williams died in 1965 in Queens, New York, leaving behind an outstanding body of work. His "Whoop It Up," from the album Quadromania: You Rascal You, is a classic.
Buy: iTunes.com
Artist: Clarence Williams
Album: Quadromania: You Rascal You
Nicole Atkins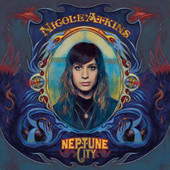 Vocalist and songwriter Nicole Atkins was born and raised in Neptune City, New Jersey. By the age of 13, Nicole developed good old-school taste in music (Traffic, Cream), picked up the guitar, and taught herself to play. In the late '90s, Atkins attended art school in North Carolina, where she calloused her fingers with the band Los Parasols before moving to New York and going solo. Atkins, who recorded two of her three albums in Sweden with producer Tore Johansson, is an ASCAP Foundation/Sammy Cahn Award winner and herself has judged the Independent Music Awards. Check out the well-dressed and winning "Party's Over," from Nicole Atkins' 2007 album Neptune City, produced by Tore Johansson.
Buy: iTunes.com
Mahalia Jackson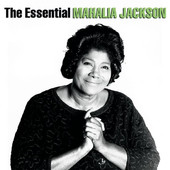 Gospel priestess and civil-rights activist Mahalia Jackson was born October 26, 1911, in New Orleans. At the age of 4, she lost her mother and was raised by her aunt Mahalia. By 16, Mahalia moved to Chicago and struggled for years to make ends meet, singing in churches, working odd jobs, and recording with varying success. Her devotion to song bore fruit in 1954 when she became the voice of radio's first-ever national gospel show, for CBS. In 1956, her performance on TV's Ed Sullivan show gave gospel music its biggest audience to date. Jackson sang at John F. Kennedy's Inaugural Ball in 1960 as well as the 1963 March on Washington, where Martin Luther King Jr. gave his "I Have a Dream" speech. Jackson also sang at Dr. King's funeral in 1968; sadly, four years later, she passed away in Chicago. Her legacy is towering. The eternal "Trouble of the World," first recorded in 1959, from The Essential Mahalia Jackson, spins with magnitude.
Buy: iTunes.com
Song: Trouble of the World
Album: The Essential Mahalia Jackson
Wanda Jackson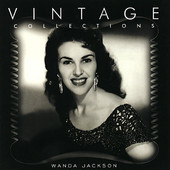 Rockabilly-country empress Wanda Jackson was born in Oklahoma, the daughter of a country-singing father. With the Great Depression in full swing, her family relocated to California, where Wanda picked up piano and guitar. By her preteens, back in Oklahoma, Wanda won a daily radio spot on KLPR. Soon after, she recorded a duet with Billy Gray for Decca, it hit big, and inked her first deal while still in high school. After graduating, she took to the road, sharing the bill with Elvis. Jackson signed with Capital Records in 1956, which remained her home into the '70s, followed by the Myrrh and Word labels. Collaborations include Rosie Flores, Buck Owens, Roy Clark, and Big Al Downing. Credits include the Music Village TV show and over 30 albums. With two Grammy noms, this Rock and Roll Hall of Famer is still at it and definitely worth stockpiling. Get Jackson's classic "Right or Wrong," from her Vintage Collections 1956 to 1961 compilation.
Buy: iTunes.com
Album: Vintage Collections 1956 to 1961
O.V. Wright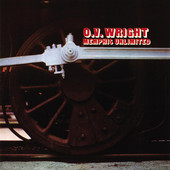 Soul crooner O.V. Wright (Overton Vertis Wright) was born in Tennessee on the cusp of the WWII era. In boyhood, O.V. made his first music steps singing in church and gospel troupes. He took it pro in 1958 with The Sunset Travelers, then on to The Harmony Echoes. His solo career began with the original recording of "That's How Strong My Love Is" released by Memphis's Goldwax label (Otis Redding and later The Rolling Stones would have great success with the song). Wright moved over to Backbeat Records, busting out with "You're Gonna Make Me Cry." His solid-gold talents led to many influential recordings, including "The Ace of Spades," "A Nickel and a Nail," "I'd Rather Be (Blind, Crippled & Crazy)," and "Into Something (Can't Shake Loose)." Collaborations include Willie Mitchell, George Hollis, Deadric Malone, and Howard Grimes. This treasure of soul passed away in 1980. Rediscover O.V. Wright with "He's My Son (Just The Same)," from his 1973 Memphis Unlimited.
Buy: iTunes.com
Song: He's My Son (Just The Same)
Zoot Sims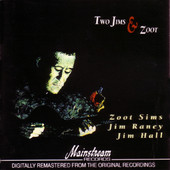 Jazz sax giant Zoot Sims was born in Roaring '20s California, the son of vaudeville parents. He found his calling during early boyhood in the clarinet and drums. Zoot went pro in his teens with the Bobby Sherwood Orchestra. The virtuoso's elite collaborations include Al Cohn, Benny Goodman, Artie Shaw, Stan Kenton, Sonny Rollins, John Coltrane, Ken Baker, Coleman Hawkins, Bucky Pizzarelli, Buddy Rich, Illinois Jacquet, Jimmy McGriff, Gerry Mulligan, Benny Carter, and beat legend Jack Kerouac. The maestro recorded scores of albums during his four-decade career and passed away in 1985 at the age of 59. Remember Zoot Sims with the 1972 title "All Across the City," from Two Jims & Zoot, with Jimmy Raney and Jim Hall.
Buy: iTunes.com
Song: All Across the City
Judee Sill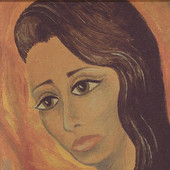 Folk-pop singer/songwriter Judee Sill was born in 1944 into a hard life and a family of Hollywood lore. The early loss of her father, mother, and brother shaped her sorrow-filled heart and a path of musical, religious, and pharmaceutical pursuits. After traveling and playing coffeehouses, Sill served time for possession charges. Post cleaning up, she wrote for The Turtles, then met David Geffen, who signed her as his first act for the burgeoning Asylum label. Geffen also introduced Sill to Graham Nash, who produced "Jesus Was a Cross Maker" from her 1971 debut album, Judee Sill. She toured with Crosby, Stills & Nash, and released a second album for Asylum, but fell back into addiction, ultimately leading to her tragic overdose in 1979. Discover this Lady of the Canyon with "I'm Over," originally recorded in 1974, from the collection Dreams Come True-Hi, I Love You Right Heartily Here-New Songs.
Buy: iTunes.com
Album: Dreams Come True-Hi, I Love You Right Heartily Here-New Songs
Calling all HuffPost superfans!
Sign up for membership to become a founding member and help shape HuffPost's next chapter