Yank Rachell (& Tennessee Jug-Busters)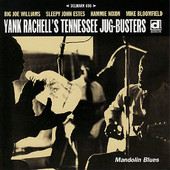 Blues mandolin legend James "Yank" Rachell was born in Brownsville, Tennessee, in 1910. In early boyhood James (wonderstruck by the mandolin) traded a family pig for his first instrument; "You'll be eating the mandolin this winter," mother said. Yank made his early bones with Hambone Willie Newbern and singer/guitarist Sleepy John Estes. Soon after, he co-founded Three J's Jug with Estes and pianist Jab Jones and by the close of the '20s started to cut wax. The Depression sidelined Yank's music so he farmed and worked the rails. In New York on the job, he connected with guitarist Dan Smith and released several sides. The very young harmonica legend Sonny Boy Williamson hooked up with Yank, crossfading to Chicago's burgeoning blues scene. By the end of the '30s, at the height of his musical success, the bluesman married. Sonny Boy's murder in the late '40s took Yank off the music grid. By the '60s, after his wife's passing, he went back to the strings. Collaborations include Hammie Nixon, Alfred Elkins, Peetie Wheatstraw, John Sebastian, and Taj Mahal. Yank was featured in the 1986 Terry Zwigoff documentary Louie Bluie, and he performed until his last day, passing at the age of 87. Remember Yank Rachell with the early '60s recording "Starvation in My Kitchen," from Mandolin Blues.
Buy: iTunes.com
Artist: Yank Rachell (& Tennessee Jug-Busters)
Song: Starvation in My Kitchen
Jimmy Cliff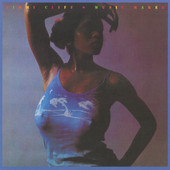 Reggae artist, actor, producer, and humanitarian Jimmy Cliff was born James Chambers, the son of a tailor, in the Jamaican village of Adelphi Land in 1948. His father gave the young Jimmy a love of music, always singing to him, as they had no television or radio. By the age of 13, Jimmy dropped out of school and shortly thereafter set off for Kingston, where he made his first record at 14--lifting him to the beginnings of his success with "Hurricane Hattie." Cliff has recorded a near 50 years of albums. His film credits include

The Harder They Come

(1972), which gave reggae and ska music international exposure. Collaborations include The Rolling Stones, Joe Strummer, Elvis Costello, Dave Stewart, Annie Lennox, and Wyclef Jean. Highlights include the 1985 Grammy Award for reggae, the 2003 Order of Merit from Jamaica, induction into the Rock and Roll Hall of Fame in 2010, and Bonnaroo. Rediscover "Money Won't Save You," from the icon's 1974 Music Maker.
Buy: iTunes.com
Song: Money Won't Save You
Cannonball Adderley (Quintet)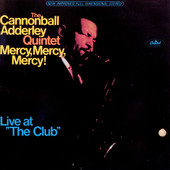 Hard-bop alto-saxophone legend Cannonball Adderley was born Julian Edwin Adderley into a musical and professorial home in Coolidge-era Tampa. After marking his music bones as a youth, he went on to teach his craft while playing with brother Nat (cornet) and Ray Charles. By the mid-'50s in New York, Adderley landed onstage with Oscar Pettiford, flying into his debut on the Savoy Label. Soon after, the Cannonball Adderley Quintet was born. In fall 1957, Adderley stepped into the Miles Davis sextet for a notable spell. By the mid-'60s, he unleashed a trove of classic titles. Collaborations include Quincy Jones, Rudy Van Gelder, John Coltrane, Nancy Wilson, Milt Jackson, Sergio Mendez, Joe Zawinul, Yusef Lateef, Wes Montgomery, Hank Jones, Art Blakey, Bill Evans, Horace Silver, and Donald Bird. Among the maestro's accolades: a Grammy and induction into the Down Beat Jazz Hall of Fame. The genius passed away in 1975. Remember him with the 1966 hit "Mercy, Mercy, Mercy," from Mercy, Mercy, Mercy-Live at "The Club."
Buy: iTunes.com
Artist: Cannonball Adderley (Quintet)
Song: Mercy, Mercy, Mercy
Album: Mercy, Mercy, Mercy-Live at "The Club"
Clarence "Tom" Ashley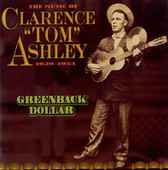 Folkist Clarence "Tom" Ashley was born Clarence Earl McCurry in Bristol, Tennessee, in 1895 of time-honored Irish stock. His father, believed to have been married to several women at the same time, was run out of town before Clarence's birth. (He met his father for the first time at age 39.) Grandpa gave him his first instrument as a boy and soon after he took to guitar, but not to book-learning, dropping out of the fifth grade. At 16, Clarence went pro, joining a medicine show for summers. In his late teens, Ashley took a young bride. Off-season, he played in local lineups and took odd jobs. He made his first recordings with The Blue Ridge Mountain Entertainers, then teamed up with Dock Walsh to found The Carolina Tar Heels, recording a landslide of projects. By the late '20s, Ashley cut wax with Byrd Moore and His Hot Shots. As the Great Depression took hold, he took a decades-long recording hiatus. By 1960, Ashley resurfaced on European tours and recorded anew with guitarist Doc Watson. Collaborations included Banman Grayson, The Cook Sisters, The Greer Sisters, Tex Isley, Clint Howard, Roy Acuff, and The Stanley Brothers. Highlights include Carnegie Hall and The Newport Folk Festival. The great picker passed away in 1967. Revisit him with "Greenback Dollar," from Greenback Dollar (1929-1933).
Buy: iTunes.com
Artist: Clarence "Tom" Ashley
Album: Greenback Dollar (1929-1933)
King Khan & The Shrines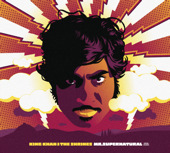 Psych-rock outfit King Khan & The Shrines (a.k.a. King Khan & The Sensational Shrines) was founded just before the aughts in Montreal, Canada, and is now Berlin-based. Captained by Arish "King" Khan (former Spaceshi*s bassist), the lineup has been graced by Frederic Bourdil, Jens Redemann, Mirko Wenzl, Ron Streeter, Simon Wojan, Til Timm, Torben Wesche, and Frederic Brissaud. The ensemble has issued a handful-plus releases to date, along with features in various compilations. Collaborations/shared stages include The Black Lips, Calexico, Mark Sultan (King Khan & the BBQ Show), Golden Triangle, Lover!, and Gringo Star. Discover King Khan & The Shrines with "Shattered," from the 2004 release

Mr. Supernatural.

Play it loud!
Buy: iTunes.com
Artist: King Khan & The Shrines
Cass McCombs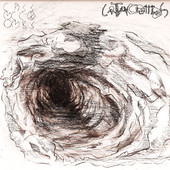 Singer/songsmith Cass McCombs was born in 1977 in California. He started playing guitar in tweenhood, and has lived the troubadour's life ever since. Team McComb's sound comprises Dan "Buddy," Karen Black, and Jon Shaw. Highlights include tracks for the films The Present and Following Sean, as well as HBO's Girls. Collaborations/shared stages include Beach House, Joan Wasser (Joan as Police Woman), Modest Mouse, Blonde Redhead, Joe Russo (Further), Mike Gordon (Phish), JR White, and Ariel Rechtshaid. With klatch of projects to collect, get acquainted with his 2009 track "The Executioner's Song," from Catacombs.
Buy: iTunes.com
Song: The Executioner's Song
REAL LIFE. REAL NEWS. REAL VOICES.
Help us tell more of the stories that matter from voices that too often remain unheard.