Thelonious Monk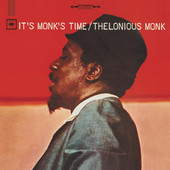 Jazz giant Thelonious Monk was born in 1917 in North Carolina, one of three children. By the age of 4, New York's Upper West Side became home. Showing early signs of greatness first on trumpet, the prodigy took to piano by the age of 6. Thelonious exited the prestigious Stuyvesant High in grade 10 to follow music, making his early bones as a sideman. In 1944, he marked his vinyl fingerprints with the Coleman Hawkins Quartet, and that same Year Cootie Williams recorded his legendary title "Round Midnight." By 1947, Monk started recording with his own sextette, opening the gate to a galaxy of groundbreaking works for Columbia, RCA, Blue Note, Capital, and Decca. A burdened and enigmatic soul, Monk would periodically retreat to the quietude of home life. A jazz renaissance in 1964 landed Monk on the cover of Time magazine. He collaborated with jazz greats Charlie Parker, Miles Davis, Bud Powell, Kenny Clark, Dizzy Gillespie, Sonny Rollins, Lucky Millinder, Charlie Christian, Roy Eldridge, Art Blakey, John Coltrane, Max Roach, Milt Jackson, Oscar Pettiford, and Sonny Stitt. Monk stepped away from the spotlight in the mid-'70s, suffering a variety of misdiagnosed ills, and passed away from a stroke in 1982. Remember the top bop magnetar with "Stuffy Turkey," from his 1964 It's Monk's Time.
Buy: iTunes.com
Fletcher Henderson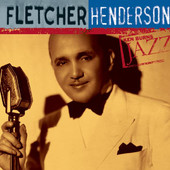 Swing bandleader pianist/arranger Fletcher Henderson was born in Georgia in 1897. He grew up intending to be a chemist and earned his degree from Atlanta University. After moving to New York in 1920, he found his postgraduate path blocked by racism, and instead took work in the music business, first for W.C. Handy and then with the Black Swan label. By 1922, he made a home at the legendary Roseland Ballroom with his Fletcher Henderson Orchestra, which remained a staple for nearly a decade. In 1939, he joined Benny Goodman's troupe. Collaborations include Coleman Hawkins, Ethel Waters, and Louis Armstrong. Henderson toured intermittently for the rest of his career, until a stroke sidelined him in 1950. The impresario succumbed in 1952. Remember this legend with the 1948 recording "Stealin' Apples," from Ken Burns Jazz--Fletcher Henderson.
Buy: iTunes.com
Artist: Fletcher Henderson
Album: Ken Burns Jazz-Fletcher Henderson
Maria McKee (Lone Justice)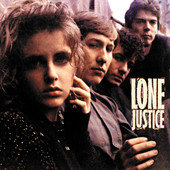 Artist, composer, singer, and actress Maria McKee has always been ahead of her time. Born in California (fourth generation), her family roots are rich in Hollywood lore. Her aunt Dolly had a low-wire act appearing several times on The Ed Sullivan Show. Her grandfather was an artist who worked in the atelier of Tony Duquette in the 1940s. McKee's older brother (eighteen years her senior) was Bryan MacLean, a co-founder of the band Love. McKee recounts, "My brother ran away from home to Judy Garland's house when he was 13 to be with his girlfriend Liza." Her father, Jack, ran a beatnik bar frequented by Clint Eastwood and Lana Turner's boyfriend Johnny Stompanato, who came in for a beer the night before he was stabbed to death. McKee's career began in the theater department at Beverly Hills High along with fellow students Nicolas Cage and Crispin Glover. A year later, McKee became the front woman for the critically acclaimed alt-country ensemble Lone Justice. Her songs have been covered by The Dixie Chicks and Bette Midler. She's toured extensively with U2. Collaborations include Dave Stuart, Bob Dylan, Martin Scorsese, and Robbie Robertson. Credits include Pulp Fiction and Days of Thunder soundtracks. She's a gospel-glam-country-rock-opera explosion. Check out "Soap, Soup and Salvation," from the 1985 freshman set Lone Justice.
Buy: iTunes.com
Artist: Maria McKee (Lone Justice)
Song: Soap, Soup and Salvation
Honeycut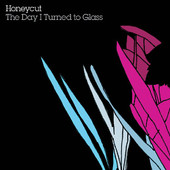 Honeycut is the San Francisco-based art rock ensemble founded in 2003. The pack comprises California natives Bart Davenport on vocals and drum programmer Tony Sevener, along with transplanted Frenchman RV Salters on keys. Collectively, their collaborations include The Loved Ones, Femi Kuti, DJ Mehdi, The Kinetics, and fellow Quannum bands Lifesavas and Blackalicious. The unit has an avant step, and moves in unexpected ways. Highlights include not one but two Apple ad campaigns. Download "Dysfunctional," from their 2006 release The Day I Turned to Glass.
Album: The Day I Turned to Glass
John Prine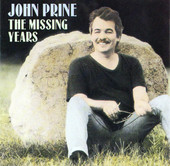 Singer/songwriter John Prine was born in Maywood, Illinois, in 1946 into a musical family. His grandfather played with legendary picker Merle Travis; Prine's steelworker father was also a guitarist; and near the age of 14, he learned guitar from his older brother. In the early '70s, Prine was discovered by fellow musicians Steve Goodman and Kris Kristofferson, who championed his first record deal, with Atlantic Records. Prine's collaborations include Bette Midler, Joan Baez, The Everly Brothers, Lucinda Williams, and John Mellencamp. After releasing his first live album in 1988, Prine won the Best Contemporary Folk Grammy for The Missing Years, which was produced by Howie Epstein (of Tom Petty and the Heartbreakers) and had guest appearances by Petty, Bruce Springsteen, and Bonnie Raitt. "Daddy's Little Pumpkin," from The Missing Years, has stood the test of time.
Buy: iTunes.com
Genre: Country/Singer/Songwriter
Song: Daddy's Little Pumpkin
Vince Guaraldi (Trio)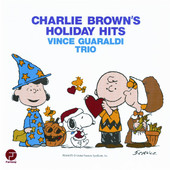 Jazz pianist/multi-instrumentalist Vince Anthony Guaraldi was born in San Francisco in 1928. Years of early dues-paying on the local circuit seasoned him for his later success. After marking his first recording in 1953 with the Cal Tjader Trio, he spent the next couple of years playing the beatnik scene to hone his craft. By 1955, he formed his own trio alongside Eddie Duran (guitar) and Dean Reilly (bass), and soon after made his recording debut as frontman. Hitting his stride over the next decade, he earned his first gold record and Grammy in 1963. His titles have been graced by Wynton Marsalis, Dave Brubeck, and David Benoit. Collaborations include Eugene Wright, Jerry Dodgion, Conte Candoli, Frank Rosolino, Monte Budwig, Colin Bailey, guitarist Bola Sete, and most notably Charles Schulz (creator of Peanuts). Guaraldi passed away in 1976 of a heart attack and leaves behind two dozen plus albums to collect. Revisit his eternal and ever-classic "Great Pumpkin Waltz," from Charlie Brown's Holiday Hits (Remastered).
Buy: iTunes.com
Artist: Vince Guaraldi (Trio)
Song: Great Pumpkin Waltz
Album: Charlie Brown's Holiday Hits (Remastered)
REAL LIFE. REAL NEWS. REAL VOICES.
Help us tell more of the stories that matter from voices that too often remain unheard.