Joan As Police Woman

Joan As Police Woman is the brainchild of singer/multi-instrumentalist Joan Wasser. Born in Biddeford, Maine, Wasser attended Boston University, with a focus on violin. She built an admirable rep on Boston's heavily competitive music scene during the '90s. By 2002, now in New York, Wasser formed her trio with a revolving cast including drummers Ben Perowsky and Parker Kindred and bassists Rainy Orteca, Timo Ellis, and Tyler Wood. With a handful-plus of releases to date, Wasser has collaborated with Jeff Buckley, Sheryl Crow, Rufus Wainwright, Elton John, the Scissor Sisters, and Lou Reed, among others. Download "Start of My Heart," from her 2008 pièce de résistance To Survive.

Buy: Lala.com
Genre: Rock
Artist: Joan As Police Woman
Song: Start of My Heart
Album: To Survive
Kevin Renick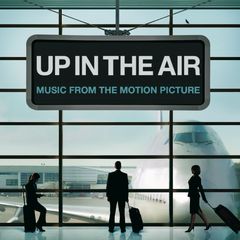 Singer/songwriter Kevin Renick hails from Kirkwood, Missouri. Throughout the years, Renick's great love of music motivated his journalistic endeavors for practically every St. Louis-area publication and ultimately led to his recording career. In 2007, a spoken-word album he cut with musician John Sobocan spurred Renick to create his own musical identity. Over the next year, he honed his craft on the live circuit as Kevin Renick and Friends, accompanied by guitarist Ned Watson (the Blue Lemmings) and vocalist Kathy Pour. Discover Kevin Renick with "Up in the Air," from the 2009 soundtrack Up in the Air (Music From the Motion Picture) starring George Clooney.

Buy: Lala.com
Genre: Ambient
Artist: Kevin Renick
Song: Up in the Air
Album: Up in the Air (Music From the Motion Picture)
Johnny Horton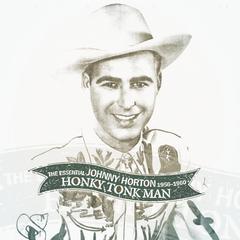 Johnny Horton was born in Los Angeles in 1925 and raised in Texas, the youngest of five children. As a teen, Horton landed a basketball scholarship to junior college and ended up at Baylor University. A short stint in the Hollywood mailroom of Selznick Studios led to his first short-lived first marriage. For a few years, Horton earned his living as a professional angler, taking up the guitar in his spare time. After winning a talent contest hosted by country star Jim Reeves, he quickly landed a spot on the Louisiana Hayride broadcast. Collaborations include George Jones, Johnny Cash, Sonny James, and Roy Orbison. Accolades include a 1959 Grammy for Best Country & Western Recording, the Grammy Hall of Fame Award, and induction into the Delta Music Museum Hall of Fame and the Rockabilly Hall of Fame. In 1953, Horton married the former Billy Jean Jones (widow of Hank Williams). In 1960, just after a show in Austin he feared would be his last, Horton's life was prophetically cut short by a drunk driver. Remember this great picker and crooner with "Wise to the Ways of a Woman," from Honky Tonk Man: The Essential Johnny Horton, 1956-1960.

Buy: Lala.com
Genre: Country/Rockabilly
Artist: Johnny Horton
Song: Wise to the Ways of a Woman
Album: Honky Tonk Man: The Essential Johnny Horton, 1956-1960
Marie José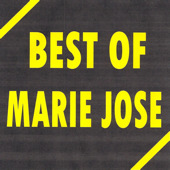 Chanteuse-énigmatique Marie José is an Franco-tango treasure. Born Émilie-Thérèse Lhuillier in 1914 of French-Spanish decent, José started out as a nurse, and by the mid-'30s, she was cutting her first sides. Her samba-tango style resonated thru the Parisian café society for years. Marie José passed away in 2002, but she leaves a cornucopia of ear candy to acquire. Discover this classic rarity with "Au Bar de L'Escadrille," from her 55-tracks-deep collection Best of Marie José.

Buy: Lala.com
Genre: Tango
Artist: Marie José
Song: Au Bar de L'Escadrille
Album: Best of Marie José
Syd Matters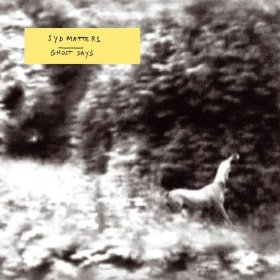 Syd Matters is the Paris-based hurricane lullaby of Jonathan Morali. Born on the cusp of the '80s, Morali paid his dues playing the bistros of Paris. He is backed by Rémi Alexandre and Olivier Marguerit on guitars/keys and by rhythm section Jean-Yves Lozac'h and Clément Carle. Busting into critical acclaim in 2002, Syd Matters now has several releases to collect. Accolades include a Les Inrockuptibles QED Award. Credits include the soundtrack for the film Heartbeat Detector starring Mathieu Amalric and featured tracks on The O.C. Start with "I Was Asleep," from the 2008 CD Ghost Days (New Edition).

Buy: Amazon.com
Genre: Rock/Pop
Artist: Syd Matters
Song: I Was Asleep
Album: Ghost Days (New Edition)
Tom Freund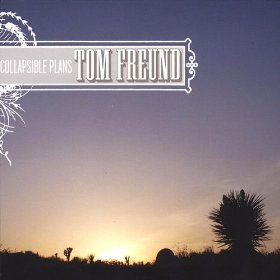 California-based multi-instrumentalist songwriter Tom Freund was born in New York City in the early '70s. In college, he formed a musical partnership with Ben Harper and released Pleasure and Pain. After years of cutting his teeth on the road, Freund issued his first solo effort in 1998. To date, he has nine projects to collect. Collaborations include Graham Parker, Brett Dennen, Victoria Williams, Mandy Moore, Jackson Browne, and Jimmy Smith. Freund's old-soul romantic sound has the subtle brushstrokes of beauty that pull you in. Get "Can't Cry Hard Enough," from his 2008 CD Collapsible Plans.
Buy: Amazon.com
Genre: Americana
Artist: Tom Freund
Song: Can't Cry Hard Enough
Album: Collapsible Plans
Calling all HuffPost superfans!
Sign up for membership to become a founding member and help shape HuffPost's next chapter