Field Music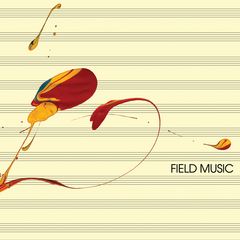 Northeast England's Field Music, founded in the early aughts, is comprised of Kev Dosdale (guitar, keyboards), Ian Black (bass), and brothers David (guitar, vocals) and Peter (drums, vocals) Brewis (original keys player Andrew Moore exited in '07). After a short recording hiatus, Field Music is back with a new 20-plus-track collection. Take their "Measure," from the 2010 release Field Music (Measure).
Buy: Lala.com
Genre: Alternative
Artist: Field Music
Song: Measure
Album: Field Music (Measure)
Platinum Pied Pipers a.k.a PPP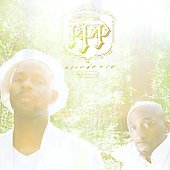 Platinum Pied Pipers a.k.a. PPP are the Detroit/Brooklyn based hip-hop/soul unit led by Waajeed and Saadiq. Since the outfit's debut in 2005, Tiombe Lockhart, Coultrain, Jamila Raegan, Karma Stewart, and Neco Redd have contributed to the lineup. PPP has shared stages with Mark Ronson, Roy Ayers, Brazilian Girls, and ?uestlove. With 10 releases to savor, get started with "Smoking Mirrors," from their 2009 release Abundance.
Buy: Lala.com
Genre: Hip-Hop/Soul
Artist: Platinum Pied Pipers a.k.a PPP
Song: Smoking Mirrors
Album: Abundance
Max Richter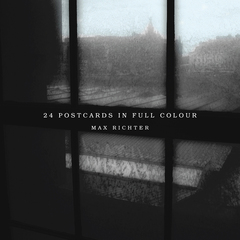 British-raised composer/producer Max Richter was born in mid-'60s Germany. After studies at Edinburgh University and the Royal Academy of Music, Richter spent a decade with modern experimental classical six-keyboard unit Piano Circus, playing the works of Brian Eno, Arvo Part, and other avant-garde artists. Since setting out solo, Richter has recorded four albums and composed music for film. Credits include Waltz with Bashir, The Blue Notebooks, with readings by Tilda Swinton, and Songs from Before, featuring texts by Haruki Murakami read by Robert Wyatt. Accolades include 2008 European Composer of the Year and a Prix France Musique nomination. Collaborations include Roni Size, Derek Jarman, and Vashti Bunyan. Discover "The Road Is a Grey Tape," from his 2008 release 24 Postcards in Full Colour.
Buy: Lala.com
Genre: Classical/Experimental
Artist: Max Richter
Song: The Road Is a Grey Tape
Album: 24 Postcards in Full Colour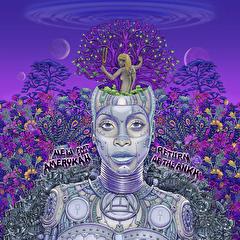 Neo-soul empress/actress Erykah Badu was born Erica Abi Wright in Dallas, the oldest of three children, during the Nixon era. After theater studies in college, she took an early exit and blazed her path. Badu caught the attention of record exec Kedar Massenburg, who put her in the studio to record a duet with D'Angelo in 1996, leading to
her first deal. Platinums and four Grammys
would follow. Accolades include multiple Soul Train and NAACP Image Awards, as well as an American Music Award. Collaborations include The Roots, Macy Gray, Andre 3000, Pino Palladino, and Tobey Maguire. Freshly out of the hopper is Badu's latest. Download "Jump Up in the Air (Stay There)," featuring Lil Wayne and Bilal, from her 2010 release
New Amerykah, Part 2: Return of the Ankh.
Buy: iTunes
Genre: Neo Soul
Artist: Erykah Badu
Song: Jump Up in the Air (Stay There)
Album: New Amerykah, Part 2: Return of the Ankh
Jeremy Lister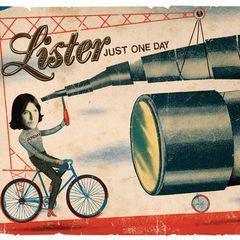 Mississippi singer/songwriter Jeremy Lister was born the son of preacher in 1979, the youngest of two boys (and grandson of Southern Gospel Hall of Famer Bill Shaw of The Blackwood Brothers). As a toddler, Jeremy found his voice and shortly thereafter the guitar. By his early teens, he started writing songs with his pianist brother. In 2003, Lister self-released his freshman EP and relocated to Nashville. By 2005, his sophomore release caught the interest of Warner Bros., and soon after he inked a deal with the label. Shared stages include Brett Dennen, Cobie Caillat, Mikky Ekko, and Courtney Jaye. Get "Hostage," from his 2007 EP Just One Day.
Buy: Lala.com
Genre: Americana
Artist: Jeremy Lister
Song: Hostage
Album: Just One Day
The Avett Brothers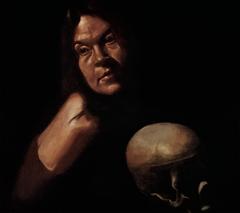 The Avett Brothers are the Americana rock ensemble of brothers Scott (vocals, banjo, drums) and Seth (vocals, guitar, drums) Avett, with Bob Crawford (vocals, bass) and Joe Kwon (cello) rounding out the unit. Founded late last century, The Avett Brothers originate from North Carolina and have unleashed a dozen-plus releases to date. "Laundry Room," from their 2010 project I and Love and You, is worthy of a place in your library.
Buy: Lala.com
Genre: Americana Rock
Artist: The Avett Brothers
Song: Laundry Room
Album: I and Love and You
REAL LIFE. REAL NEWS. REAL VOICES.
Help us tell more of the stories that matter from voices that too often remain unheard.