Billy Fury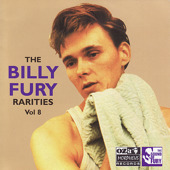 Brit crooner Billy Fury was born Ronald Wycherley in Liverpool in 1940. As a child, he was stricken with rheumatic fever, which had a lifelong impact on his health. Despite this obstacle, young Ron became enrapt with music, first on piano, then the guitar by his early teens. He inked his first deal with Decca Records in the late '50s, performing and writing songs as "Billy Fury." Fury landed scores of British music awards and topped the charts regularly. By the '60s, he added film and television to his growing acclaim. Credits include feature films Play It Cool, I've Gotta Horse, and That'll Be the Day (with Ringo Starr) and TV's Shindig. At the close of 1965, Fury moved to Parlophone Records. By the early '70s, he founded his own label, Fury Records. In 1983, after his long struggle with rheumatic fever, he passed away at the age of 42. Rediscover Billy Fury with "I'm Hurting All Over," from

The Billy Fury Rarities, Vol.8,

collection.
Buy: iTunes.com
Song: I'm Hurting All Over
Album: The Billy Fury Rarities, Vol. 8
Isbells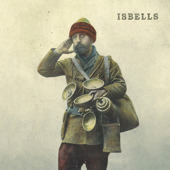 Isbells are the Flemish genteel-rock quartette captained by singer/songwriter Gaëtan Vandewoude (guitar), with Naïma Joris, Bart Borremans, and Gianni Marzo rounding out the lineup. All veterans of the dues-paying school of musical finger-bleeding in various bands, the members of Isbells got it together in the late aughts and soon after signed with Belgium's Zealrecords. Shared stages include Megafaun, Local Natives, and Mark Eitzel. Check out "As Long as It Takes," from their 2009 debut Isbells.
Buy: iTunes.com
Song: As Long as It Takes
The Ebonys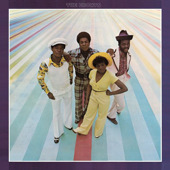 Soul outfit The Ebonys were founded in Camden, New Jersey, at the close of the '60s by Jenny Holmes, David Beasley, James Tuten, and Clarence Vaughan. The group was discovered by music man Leon Huff and went on to release four albums
. Shrouded in underdog status, the unit hit
a No. 10 spot in 1971 with R&B single "You're the Reason Why," and two years later they went to No. 14 on the charts with "It's Forever." Rediscover "Do It (Mono Version)," co-written with Phil Hurtt, from their 1974 classic

The Ebonys.
Buy: iTunes.com
Song: Do It (Mono Version)
Fanny Brice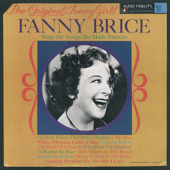 Vaudeville's funny lady Fanny Brice (a.k.a. Fania Borach) was born on New York City's Lower East Side in 1891. By her early teens, she started making her bones on New York's burlesque scene, and later headlined the Ziegfeld Follies for two-plus decades. While adept and graceful, Brice instead chose her comedic side and turned it upright and center stage. Credits include her hit "Second Hand Rose," a score of recordings for Victor and Columbia Records, motion pictures, and her own radio show featuring her groundbreaking character Baby Snooks. Collaborations include Jimmy Stewart, Judy Garland, and Bruce Cabot. Among her accolades are two stars on the Hollywood Walk of Fame and a posthumous Grammy Hall of Fame Award. This classic comedienne passed away in 1951; remember her with the 1929 title "I'd Rather Be Blue Over You (Than Happy With Somebody Else)," from Fanny Brice Sings the Songs She Made Famous.
Buy: iTunes.com
Song: I'd Rather Be Blue Over You (Than Happy With Somebody Else)
Album: Fanny Brice Sings the Songs She Made Famous
Real Estate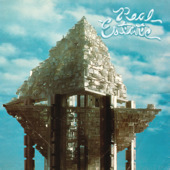 Real Estate is the four-piece rock ensemble comprised of Martin Courtney (vocals, guitar), Matthew Mondanile (guitar), Etienne Pierre Duguay (drums), and Alex Bleeker (bass). Founded in New Jersey in the early aughts, the now-Brooklyn-based unit has shared stages with Girls, Deerhunter, Oxford Collapse, Woods, and
Kurt Vile
.
Collaborations include Julian Lynch, Evan Brody, and Ari Stern. Real Estate's sound is mostly sunny with no chance of rain. Discover "Snow Days," from their 2009 release
Real Estate
.
Buy: iTunes.com
Sleigh Bells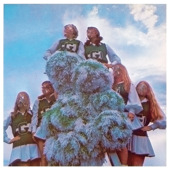 Sleigh Bells are the play-it-loud songwriting duo of Derek Miller (producer/guitarist, expat of Poison the Well) and Alexis Krauss (vocalist, former member of RubyBlue). Founded in 2008, the band inked with M.I.A.'s N.E.E.T. label and created their 11-track-deep debut. Shared stages include LCD Soundsystem and M.I.A. Turn it up with Sleigh Bells' "Rill Rill," from their 2010

Treats.
Buy: iTunes.com
Calling all HuffPost superfans!
Sign up for membership to become a founding member and help shape HuffPost's next chapter