Martina Topley-Bird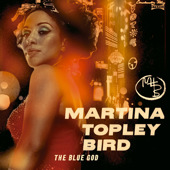 Brit-pop singer/songwriter Martina Topley-Bird was born in Bristol, England, during the '

70s,

and

raised o

n soul and jazz. She set her early professional path working with trip-hop artist Tricky. By the turn of the century, Topley-Bird took it solo. She released her freshman debut in 2003 and has since issued three more full-lengths and a handful-plus of singles. Collaborations include Danger Mouse, David Holmes, Gorillaz, DIPLO, Primus, The Jon Spencer Blues Explosion, Roots Manuva, The Gutter Twins, Common, and Massive Attack. Credits include featured tracks on TV's CSI: Miami and The L Word, and spots for Dutch H&M and Toyota. Download "Phoenix" from Martina Topley-Bird's 2008 full-length

The Blue God.
Buy: iTunes.com
Artist: Martina Topley-Bird
Stelios Keromytis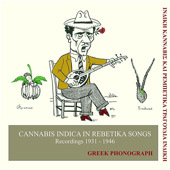 Greek folk innovator Stelios Keromytis

was born in 1908, the son of a tavern owner. A surround-sound childhood of traditional Greek music led Stelios to the bouzouki at the age of 8. By th

e early '30s, Kero

mytis took it pro in Piraeus, ultimately gaining acclaim for his rebetika (acoustic blues) and laïkó (pop music) techniques. Collaborations include Markos Vamvakaris, Ioanna Gheorghakopoulou, Marika Ninou, and Vasilis Tsitsanis. Keromytis passed away in 1979 and leaves behind an eclectic trove of 20-plus sides. Rediscover this devotee of the green leaf with "The Point of Getting High," recorded with vocalist Stratos Payoumtzis, from

Cannabis Indica in Rebetika Songs: Recordings 1931-1946.
Buy: iTunes.com
Artist: Stelios Keromytis
Song: The Point of Getting High
Album: Cannabis Indica in Rebetika Songs: Recordings 1931-1946
Annuals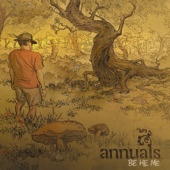 North Carolina alt sextette Annuals comprises a Raleigh and Chapel Hill collective of youngbloods. Founded in the early aughts by longtime childhood friends Adam Baker (singer/songwriter), Kenny Florence (guitar), and Mike Robinson (bass), the unit is rounded out by Zack Oden (drums, guitar), Anna Spence (keys), and Nick Radford (drums). Magic moments include

Late Night With Conan O'Brien

and a featured track in TV's

Veronica Mars

. Annuals is fueled with ear-catching twists and surprises. Get "Ida, My" from Annuals' 2006 album

Be He Me.
Francy Boland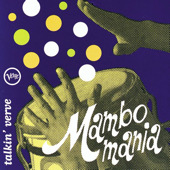 Bebop composer/arranger and pianist Francy Boland was born in Belgium in 1929. He took up piano at the age of 8, and post-WWII he attended the Royal Music Conservatory in Liège. After becoming a legend in Paris, Boland took off during the '50s with the Chet Baker quintette, and eventually landed Stateside. He went on to write arrangements for Count Basie and Benny Goodman, then forged an octette alliance with drummer Kenny Clarke. Boland and Clarke went on to issue dozens of releases during their tenure. Collaborations include Woody Herman, Henri Renaud, Aimé Barelli, Dizzy Gillespie, Art Farmer, Mary Lou Williams, Sarah Vaughan, Gigi Campi, and Stan Getz. The maestro passed away in 2005. Revisit Francy Boland with "Fiebre Cuban," featuring Kenny Clarke, from the collection Mambomania-Talkin' Verve.
Buy: iTunes.com
Album: Mambomania-Talkin' Verve
Unbunny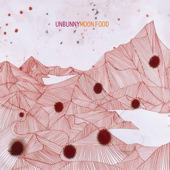 Unbunny is the Seattle-based brainchild of singer/songwriter Jarid del Deo backed by a six-piece army of

James Ess, Eric Wolfe, Guy Capecelatro, Koko Taylor, Steve Haruch, and Gregg Porter. Launched as a college project by del Deo in the late '90s in New Hampshire, Unbunny has unleashed a

handful of projects to collect, with special appearances by Chris Walla of Death Cab for Cutie. Turn up "Landslide," from Unbunny's 2010 full-length

Moon Food.

Haunting and subtle.
Buy: iTunes.com
Best Coast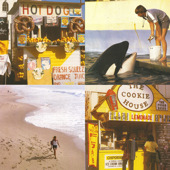 Best Coast is the SoCal garage-surf trio of Bethany Cosentino (guitar, vocals), Bobb Bruno (guitar) and Ali Koehler, the former drummer of Vivan Girls. Founded in the late aughts, the band has released a handful-plus of projects to date, along with a music video directed by Drew Barrymore. Check out "Wish He Was You," from Best Coast's 2010

Something in the Way-EP

. It's so "too cool for school/cut class and go to the beach."
Buy: iTunes.com
Album: Something in the Way - EP
Calling all HuffPost superfans!
Sign up for membership to become a founding member and help shape HuffPost's next chapter