Crabby Appleton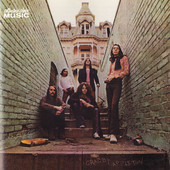 Rock quintette Crabby Appleton was founded in the City of Angels at the close of the '60s. The outfit is comprised of vocalist Michael Fennelly (late of The Millennium) and former Stonehenge members percussionist Felix "Flaco" Falcon, bassist Hank Harvey, drummer Phil Jones, and Casey Foutz on keys. Crabby Appleton hit it big in the summer of 1970 with their top 40 track "Go Back," yet released only two albums before disbanding in 1972. Shared stages/collaborations include The Doors, Sly & The Family Stone, Three Dog Night, Guess Who, ABBA, George Carlin, and producer Don Gallucci. Rediscover the rarity "To All My Friends," from Crabby Appleton's 1970 debut album Crabby Appleton.
Buy: iTunes.com
Guillermo Portabales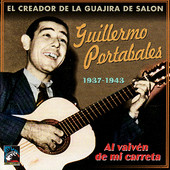 Cuban crooner, guitarist, and songwriter Guillermo Portabales was born José Guillermo Quesada del Castillo in 1911 in Rodas, Cuba. Nearing the age of 17, he made his debut on Cuban radio and found his calling in an elegant version of the guajira style. By the mid-'30s, Puerto Rico became Portabales's performance hub and later his permanent home base. Constantly touring South America and Stateside, he would become a revered force in the romantic genre, recording scores of classics. Collaborations/shared stages include Trio Matamoros, Los Guaracheros de Oriente, Conjunto Tipico Alborada, Luis Carbonell, and Rita Montaner. After a performance in 1970, the beloved icon was tragically killed by a car outside the venue. Guillermo Portabales serenaded a generation for 40-plus years. Remember him with "Bajo una Palmera," from the 1937-1943 collection Al Vaivén de Mi Carreta.
Artist: Guillermo Portabales
Album: Al Vaivén de Mi Carreta
Tangerine Dream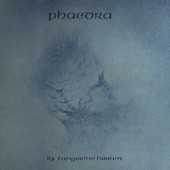 Krautrock electro/experimental creation Tangerine Dream was born in 1967 in West Berlin, captained by multi-instrumentalist, visual artist, and Dalí student Edgar Froese. Froese, a keyboard/synth innovator and electronic instrument-maker, cast a diverse lineup for TD comprising the hands of many talents throughout the years. Tangerine Dream took off in the early '70s, after signing with Richard Branson's newly formed Virgin Records, opening the gate to a collective seven Grammy nominations to date. The current roster includes Thorsten Quaeschning, Iris Camaa, Linda Spa, and Bernhard Beibl. This sonic machine released 40-plus projects and a bevy of soundtracks including Sorcerer, The Keep, Risky Business, Firestarter, Flashpoint, Near Dark, Shy People, and Legend, as well as music for bestselling video game Grand Theft Auto. Collaborations include Brian May, the Brandenburg Symphony Orchestra, Gerald Gradwohl, and Yoichiro Kawaguchi. Go into Tangerine Dream's universe with "Phaedra," from their 1974 magnetar Phaedra.
Buy: iTunes.com
Marlena Shaw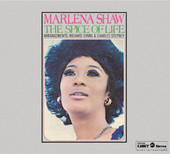 Soul/jazz singer Marlena Shaw was born in the early '40s in New Rochelle, N.Y. Raised on gospel, the young songbird made her debut at Harlem's Apollo Theater at the age of 10. By the early '60s, Shaw started to make her professional mark, ultimately landing a spot in the Count Basie Orchestra. Shaw's milestones include signing as the first female artist with Blue Note Records, touring with Sammy Davis Jr., sparking the dancefloor with a disco makeover of her style in the '70s, and later dazzling Dutch festival crowds in the aughts. Her sonic trove celebrates over two-dozen releases to date. Take note with "Woman of the Ghetto," from the diva's 1969 The Spice of Life.
Buy: iTunes.com
Song: Woman of the Ghetto
The Peddlers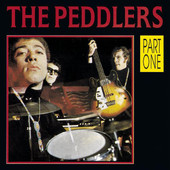 Brit-popsters The Peddlers made their mid-'60s fingerprints on the London club circuit, with stops at Annie's Room and the Pickwick Club. The trio comprised Dorset-born keyboardist/vocalist/songwriter Roy Phillips, Newcastle-native Tab Martin on bass, and Liverpudlian drummer Trevor Morais. The Peddlers recorded a handful of sides and an EP for Philips Records before shepherding a British-invasion faction in Las Vegas, which led to a deal with CBS Records and a multi-genre trove of period classics. By 1976, The Peddlers ended a fine run. Collective collaborations include The Tornados, Joe Meek, Howard Jones, Björk, Faron's Flamingos, Rory Storm & The Hurricanes, The Soundtracks, Paul Johnson, David Essex, and The London Philharmonic. Revisit the Peddlers with the 1967 track "You're the Reason I'm Living," from The Peddlers-Part One collection.
Buy: iTunes.com
Song: You're the Reason I'm Living
Album: The Peddlers-Part One
Kendra Morris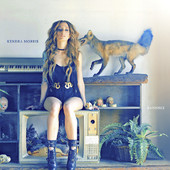 R&B singer/songwriter Kendra Morris was born into a Gulf Coast Florida household of vinyl, cassette, and musical parents. Her singing childhood turned into a singing girlhood, leading to musical-theater studies in high school and eventually the guitar and songwriting. By the early aughts, Morris landed in the Big Apple, paying her dues with grit on the local scene. The eight hands of Colin Brown (keys), Sam Merrick (drums), Jeremy Siegel (bass), and producer Jeremy Page (guitar) fill out Morris's band. In 2011, the songstress was awarded the Holly Prize

jointly

from ASCAP and the Songwriters Hall of Fame.

Magic moments include tracks in Showtime's Ray Donovan and the film Deadman Down and a tour with Dennis Coffey. Download the lady-youngblood's "Banshee," from the unfettered 2012 Banshee.
Buy: iTunes.com
REAL LIFE. REAL NEWS. REAL VOICES.
Help us tell more of the stories that matter from voices that too often remain unheard.