Rube Lacy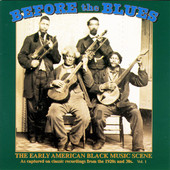 Singer Rube Lacy, a.k.a. the Reverend Rubin Lacy, was born in 1901 in Pelahatchie, Mississippi. By his teens, Lacy learned guitar and shortly thereafter became one of the Mississippi Delta region's most sought after bottleneck guitarists. Lacy recorded a few sides for Paramount Records, and by 1932, he became a minister and preached until his death in 1972. The title "Mississippi Jail House Groan," recorded in 1928 and included in the collection

Before the Blues: The Early American Black Music Scene,

is as authentic as it gets.
Buy: iTunes.com
Song: Mississippi Jail House Groan
Album: Before the Blues, Vol. 1
Robert Francis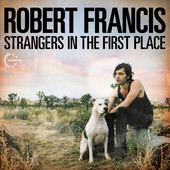 Singer/songwriter Robert Francis was born in the late '80s and raised in a classical-sheet-music dynasty. Robert hit the ivories in very early boyhood. Soon after, family friend Ry Cooder gifted him a guitar, and in time he went on to study with Red Hot Chili Pepper John Frusciante. Wanderlust struck Robert in his junior year of high school, and he set out to make his mark. Three full-lengths later, his collaborations/shared stages have grown to include John Butler, Dave Sardy, Hello Stranger, Priscilla Ahn, and Juliette Commagere. Mr. Francis gives us something to feel about. Open your ears to "Star Crossed Memories," from his 2012 Strangers in the First Place.
Buy: iTunes.com
Song: Star Crossed Memories
Album: Strangers in the First Place
Moondog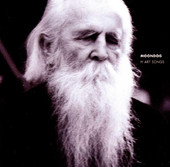 Avant street-sound composer and multi-instrumentalist Moondog (a.k.a. Louis Thomas Hardin Jr.) was born in 1916 in Kansas. At the age of 16, he lost his sight in an enigmatic blast, and soon after discovered the world of sound art. By his late 20s, he relocated to New York. Surrounded by avant-modern sound architects, Moondog, with his unconventional musings and Viking attire, held court on NYC's music scene for decades. Among his diehards are Elvis Costello, Antony & The Johnsons, Jens Lekman, Lenny Bruce, Kronos Quartet, and Janis Joplin. In the mid-'70s, Moondog relocated to Germany, where he died in 1999. With a trove of releases to collect, start with "High on a Rocky Ledge," from his 1978 project H'art Songs.
Buy: iTunes.com
Song: High on a Rocky Ledge
Billy Fury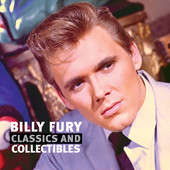 Brit crooner Billy Fury was born Ronald Wycherley in Liverpool in 1940. As a child, he was stricken with rheumatic fever, which had a lifelong impact on his health. Despite this obstacle, young Ron became enrapt with music, first on piano, then the guitar by his early teens. He inked his first deal with Decca Records in the late '50s, performing and writing songs as "Billy Fury." The heartthrob landed scores of British music awards and topped the charts regularly. By the '60s, he added film and television to his growing acclaim. Credits include feature films Play It Cool, I've Gotta Horse, and That'll Be the Day (with Ringo Starr) and TV's Shindig. At the close of 1965, Fury moved to Parlophone Records. By the early '70s, he founded his own label, Fury Records. In 1983, after his long struggle with rheumatic fever, he succumbed at the age of 42. Remember him with "You're Having the Last Dance With Me," from Classics and Collectibles: Billy Fury.
Buy: iTunes.com
Song: You're Having the Last Dance With Me
Album: Classics and Collectibles: Billy Fury
Black Diamond Heavies
Nashville-born Black Diamond Heavies is the blues-punk duo of John Wesley Myers (keys) and Van Campbell (drums). Myers, a.k.a. "James Leg," the son of a Baptist preacher, and Van Campbell, the scion of Kentucky bourbon makers, jump-started the outfit in the aughts and followed up with a handful-plus of releases to date. The gentlemen have created a deliciously forbidden cocktail of deliverance without salvation. "Bidin' My Time," from their sophomore 2008 release A Touch of Someone Else's Class, produced by Dan Auerbach (The Black Keys) is a must. Play it loud!
Buy: iTunes.com
Artist: Black Diamond Heavies
Album: A Touch of Someone Else's Class
Vladimir Cosma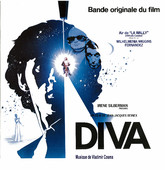 Master composer, pianist, and violinist Vladimir Cosma was born in Bucharest, Romania, into a family of pianists and conductors. As a young man in the early '60s, he relocated to Paris to further his music studies. After touring the globe as a concert violinist, Cosma entered the world of film scoring. Cosma credits a meeting with Michel Legrand as the catalyst of his destiny. Collaborations include Jean-Jacques Beineix and Ridley Scott. Credits include some four dozen film scores, such as Someone to Watch Over Me, The Dinner Game, and À Chacun son Enfer; a half-dozen operas; and a trove of recordings. Accolades include two Best Music awards by the French Academy of Cinema for the 1981 film Diva and the 1991 film Le Bal, as well as the 2010 Prix Henri Langlois de la Cinémathèque Française. Revisit the star-lit "Promenade Sentimentale," from the 1981 soundtrack

Diva (Bande Originale du Film).
Buy: iTunes.com
Song: Promenade Sentimentale
Album: Diva (Bande Originale du Film)
REAL LIFE. REAL NEWS. REAL VOICES.
Help us tell more of the stories that matter from voices that too often remain unheard.