Lord Huron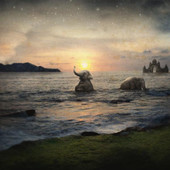 L.A.-based alt-pop quintet Lord Huron is the wistful brainchild of Michigan-born multi-instrumentalist/visual artist and frontman Ben Schneider. Founded in the Obama era, the current ensemble comprises fellow Michiganders drummer Mark Berry, guitarist Tom Renaud, and bassist Miguel Briseño and Californian guitarist Karl Kerfoot. Lord Huron has released a handful of projects, including tracks for films Carrie and Endless Love. Magic moments include The Tonight Show, Bonnaroo, and Lollapalooza. Their harmonies summon up superpowers. Dive into Lord Huron's pain-relieving dimension with "The Stranger," from the 2010 Mighty-EP.
Buy: iTunes.com
Bassekou Kouyate & Ngoni Ba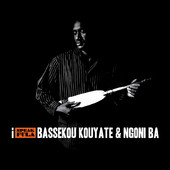 Ngoni master Bassekou Kouyate was born in Garana, Mali, beside the Niger River. Raised in a musical home, Bassekou set off for the capital city of Bamanko in his late teens and soon after was playing with Toumani Diabaté. After various collaborations, Kouyate founded his Ngoni Ba ensemble. Among its members are Kouyate's wife Amy Sacko (vocals), Omar Barou Kouyate (ngoni), Fousseyni Kouyate (ngoni), and Moussa Bah (bass ngoni). The group elegantly fuses its griot roots with American resonance. In 2013, Kouyate & Co. played the British Proms and released their third full-length. Collaborations include Kasse Mady Diabaté, Kélétigui Diabaté, Bonnie Raitt, Bono, Ali Farka Tour, Taj Mahal, Béla Fleck, and Carlos Santana. Discover "Ladon," from Bassekou Kouyate & Ngoni Ba's 2009 project I Speak Fula (Bonus Track Version).
Buy: iTunes.com
Artist: Bassekou Kouyate & Ngoni Ba
Album: I Speak Fula (Bonus Track Version)
Ian Hunter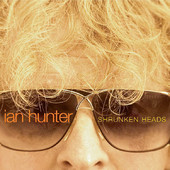 Rock legend Ian Hunter was born on England's border with Wales, at the precipice of WWII. A youthful love of Sir Norman Wisdom, Hank Marvin, Elvis, Little Richard, Jerry Lee Lewis, Chuck Berry, and champagne set Hunter's trajectory into rock-'n'-roll royalty. The legend held court in Mott The Hoople, and has released dozens of albums during his decades-long career. Collaborations include David Bowie, Billy Fury, Mick Ronson, and Mick Jones (The Clash). Shared stages include Roger Daltrey, Meat Loaf, and Bryan Adams. Discover Hunter's treasure "Words (Big Mouth)," from his 2007 release Shrunken Heads, with soaring guitarage by Mark Bosch.
Buy: iTunes.com
Kurt Vile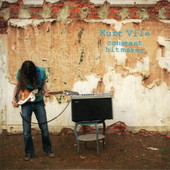 Philly-based singer/songwriter and multi-instrumentalist Kurt Vile (former lead guitarist for The War On Drugs, with singer/guitarist Adam Granduciel) glides with poetic brushes that earn your attention. Backed by The Violaters (Jesse Trbovich, Rob Laakso, and Kyle Spence), Vile has issued a klatch of solo albums and collective releases to date. Collaborations/shared stages include Sore Eros, Steve Gunn, The Black Heart Procession, Tom Sharpling, and

Ty Segall

. Get started with "Freeway," from Kurt Vile's 2008 solo debut Constant Hitmaker.
Buy: iTunes.com
The High Llamas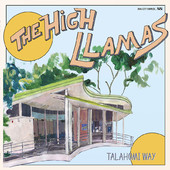 U.K. art-pop clan The High Llamas is captained by Sean O'Hagan, with co-pilots Rob Allum, Marcus Holdaway, Jon Fell, Pete Aves, and Dominic Murcott. Founded in the early '90s, the band--in between the raindrops of time--has released over a dozen projects to date. Collaborations include Super Furry Animals, Tim Gane (Stereolab), John Bennett, and The Heavy Blinkers. The Llamas evoke the everchanging flavors of Violet Beauregarde's Wonka gum. Rediscover The High Llamas with "Fly Baby Fly," from their 2011 release Talahomi Way.
Buy: iTunes.com
The Elected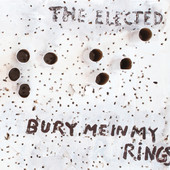 SoCal alt-pop unit The Elected is the brainchild of San Diego native guitarist/songwriter Blake Sennett (of Rilo Kiley distinction and also behind Night Terrors of 1927 with Jarrod Gorbel). A revolving cast, including drummer Jason Boesel and multi-instrumentalist Mike Bloom, rounds out the lineup. Founded in the early aughts, The Elected has issued three releases to date, the latest with Sennett pulling double duty as producer and Mike Mogis (Bright Eyes) guest-starring. Download "Go for the Throat," from The Elected's 2011 project Bury Me in My Rings.
Buy: iTunes.com
Album: Bury Me in My Rings
REAL LIFE. REAL NEWS. REAL VOICES.
Help us tell more of the stories that matter from voices that too often remain unheard.