One String Sam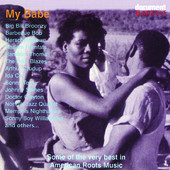 Legendary diddley bow-player One String Sam (a.k.a. Sam Wilson) was discovered busking on the streets of Motor City by Joe Von Battle, who bestowed Wilson his nom de plume in honor of his self-made instrument. The enigmatic wanderluster recorded just a few sides (including his signature "I Need a Hundred Dollars") in the mid-'50s at Joe's Records on Hastings Street in Detroit, then vanished. He re-emerged in the early '70s, igniting the stage at the Ann Arbor Blues & Jazz Festival as part of The Motor City Blues Revue. His dolorous sound echoes a forsaken path of obscurity, riddle, and unrealized potential. Rediscover the troubadour with the rarity "My Baby Ooo," from Document Shortcuts, Vol. 3: My Babe various-artists treasury.
Buy: iTunes.com
Album: Document Shortcuts, Vol. 3, My Babe
Earlimart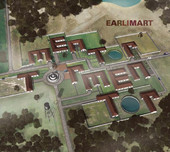 Los Angeles indie outfit Earlimart is the brainchild of producer Aaron Espinoza (guitar) and vocalist Ariana Murray (bass, keys). Their melodic magic was born in the mid-'90s, and has grown to a near klatch of 10 releases. Collective collaborations/shared stages include Elliot Smith, Grandaddy ex-pats Jason Lytle and Aaron Burtch, The Breeders, Pedro the Lion, and Admiral Radley. Among their highlights: tracks on TV shows Vampire Diaries, Ugly Betty, Six Feet Under, The O.C., and Veronica Mars, as well as films Humboldt County, Paper Man, and The Art of Getting By. Discover "Happy Alone," from Earlimart's 2007 project Mentor Tormentor. Turn it up.
Buy: iTunes.com
Paolo Conte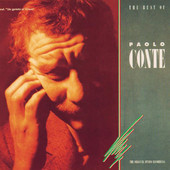 Crooner, pianist, poet, painter, songwriter, vibraphonist (and lawyer!) Paolo Conte was born in 1937 in Asti, Piedmont, Italy. As a lad, he took up piano alongside his brother Giorgio, then the vibraphone, before diving into jazz. While practicing law, he played in various bands, juggling his two worlds, and in 1962 cut an EP for RCA. Conte found his first music success during the late '60s/early '70s writing Euro-pop hits for Adriano Celentano, Caterina Caselli, Patty Pravo, Enzo Jannacci, Johnny Hallyday, Shirley Bassey, and Bruno Lauzi. By the mid-'70s he forged his solo footprint and has issued over two dozen projects to date. In 1998, an extended run at New York City's Blue Note brought Conte continuing success Stateside. Collaborations comprise brother Giorgio Conte, Vito Pallavicini, Giorgio Calabrese, and Lilly Greco. Credits include film tracks in I Am David, Mickey Blue Eyes, French Kiss, Mostly Martha, Welcome to Collinwood, The Lake House, No Reservations, and a bevy of commercial placements. Among his accolades: the David di Donatello for Best Score, the Librex-Guggenheim Eugenio Montale Award for poetry, the Italian Republic honorific title Cavaliere di Gran Croce, and France's Chevalier dans l'Ordre des Arts and Letters. He continues to tour Europe's champagne circuit. Revisit the 1981 "Via Con Me," from The Best of Paolo Conte.
Buy: iTunes.com
Album: The Best of Paolo Conte
Wilmer & The Dukes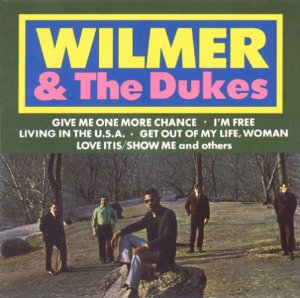 Soul/R&B outfit Wilmer & The Dukes were founded in the late '50s in Geneva, New York. Members comprised Wilmer Alexander Jr. (saxophone, vocals), Doug Brown (guitar), Ronnie Alberts (drums), Ralph Gillotte (keys), and Monte Alberts (bass), with Bert Collins (trumpet), Ralph Hamstent (organ), Arnie Lawrence (baritone sax), Tommy Mitchell (trombone), Richard Radice (sax), and Jerome Richardson (sax) gracing the fortified lineup. After making their name as a cover band, they issued just one full-length, along with various compilation features, during their tenure. Shared stages include Screamin' Jay Hawkins, the Bellmontes, Johnny Cash, Dionne Warwick, and Blood, Sweat & Tears. Although the ensemble disbanded in 1974, they recharged in '88 as The Legendary Dukes. Discover Wilmer & The Dukes' "I'm Free," from their 1969

Wilmer & The Dukes.
Buy: Amazon.com
Artist: Wilmer & The Dukes
Album: Wilmer & The Dukes
Elisabeth Schwarzkopf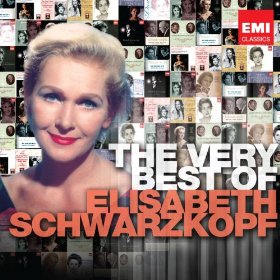 Soprano Dame Elisabeth Schwarzkopf (named Commander of the Most Excellent Order of the British Empire in 1992) was born Olga Maria Elisabeth Friederike Schwarzkopf in Posen, Prussia (now central Poland), during WWI. She made her debut performance at 13, setting her illustrious trajectory. Her alliance with Berlin's Deutsche Oper in 1940 required Nazi Party membership. After the war, she married classical impresario Walter Legge. Credits include

Parsifal, Der Rosenkavalier, Die Fledermaus, La Bohème, La Traviata, Don Giovanni, Nozze di Figaro,

and

The Rake's Progress,

with notable productions at Theater an der Wien, Vienna State Opera, and La Scala. Collaborations comprise Otto Klemperer, Karl Böhm, Igor Stravinsky, Peter Gellhorn, Carlo Maria Giulini, Herbert von Karajan, and Walter Susskind. Among her accolades: a UNESCO Mozart Medal, the City of Vienna medal, and posthumous induction into the Gramophone Hall of Fame. The diva passed away in 2006. Get started with her mid-century recording of "Der Rosenkavalier, Act One: Da Geht Er Hin, der Aufgeblasene Schlechte Kerl (Marschallin)," with Herbert von Karajan & the Philharmonia Orchestra, from the

The Very Best of Elisabeth Schwarzkopf.
Buy: Amazon.com
Artist: Elisabeth Schwarzkopf
Song: Der Rosenkavalier, Act One: Da Geht er Hin, der Aufgeblasene Schlechte Kerl (Marschallin)
Album: The Very Best of Elisabeth Schwarzkopf
Zap Mama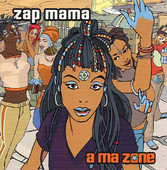 Belgian Afro-pop outfit Zap Mama was founded at the hit of the '90s by Congolese front woman Maria Daulne as an a cappella group, later adding instrumentation. The ensemble marries the world of pygmy onomatopoeic vocal practice with an amalgam of genres--R&B, pop, hip-hop, and choral styles complimented by heavenly yodeling. By 1992, Zap Mama inked with Luaka Bop, championed by the label's co-founder and Talking Heads captain David Byrne. The choir followed up with eight releases. Highlights include tracks for TV's Brothers & Sisters, MTV's Road Rules, and So You Think You Can Dance; films Blue in the Face (1995), MI:2 (2000), and The Man (2005); video game FIFA 10; various ad campaigns; and the 2014 International Womens Day Google doodle. Among Zap Mama's shared stages/collaborations: Alanis Morissette, Sergio Mendes, Common, Michael Franti, Erykah Badu, King Britt, 10,000 Maniacs, Mark Hollander, G. Love, Vincent Cassel, and Bilal. Make way for "Gissié," from Zap Mama's 1999 A Ma Zone.
Buy: iTunes.com
REAL LIFE. REAL NEWS. REAL VOICES.
Help us tell more of the stories that matter from voices that too often remain unheard.