The Louvin Brothers


2001's Country Music Hall of Famers Ira (mandolin) and Charlie (guitar) Loudermilk, a.k.a. the Louvin Brothers, were born in Alabama in the mid '20s. This harmonic super-duo paved a highway for the future of country music. By 1955, the brothers made it to the Grand Ole Opry, and Elvis, then Johnny Cash, opened for them over the next year. The brothers made records for Decca, MGM, Capital, and Apollo until their breakup in 1963. In 1965, brother Ira was killed in a car crash. Brother Charlie went on to have a successful solo career. To date, he's recorded nearly 20 albums and toured with Cake, Cheap Trick, and the Old '97s. The Louvin Brothers have been covered by Emmylou Harris, the Byrds, and Dolly Parton, among many others. "Satan's Jeweled Crown," from the 1960 release Satan Is Real, burns brightly.

Buy: iTunes
Genre: Country
Artist: The Louvin Brothers
Song: Satan's Jeweled Crown
Album: Satan Is Real
The Fratellis


Glasgow's rock trio of Jon Fratelli (guitar, vocals), Barry Fratelli (bass, shouting), and Mince Fratelli (drums, vocals) was founded this mid-decade. Like the Ramones, the boys took on the Fratelli name professionally. Pianist-guitarist Will Foster is also a member of their touring unit. After reaching No. 2 on the British charts with their successful debut Costello Music in 2005, the Fratellis went on to receive the 2007 BRIT Award for Best British Breakthrough Act. With two albums in their pocket, the band has also opened for the Police and Kasabian. Credits include the Hot Fuzz soundtrack and the Rock Band 2 game. "Milk and Money," from their 2008 release Here We Stand, pays deep respect to the rock classic.
Buy: iTunes
Genre: Rock
Artist: The Fratellis
Song: Milk and Money
Album: Here We Stand
Audible


Audible is the Philly-based indie-rock unit of frontman Mike Kennedy, Mary Garito, Kristine Muller, Jim Kehoe, Steve Cawley, and Ed Hogarty. Founded in 2000 as a duo, Audible grew to five members in 2005, then recently became a sextette. Credits include the Catch and Release soundtrack and touring dates with alt-rockers Clap Your Hands Say Yeah. "We Were Wrong," from Audible's spring 2005 release Sky Signal, is so right.

Buy: iTunes
Genre: Indie Rock
Artist: Audible
Song: We Were Wrong
Album: Sky Signal
Skull Snaps


Skull Snaps is the Bronx-based funk outfit comprised of Erv Waters, George Bragg, and Samm Culley, who emerged from '60s soul group The Diplomats. This enigmatic unit has enjoyed a collector's-item/cult-status pedigree since its early run in the '70s, in addition to being a major influence on hip-hop. The band reunited in 2005, collaborating with remixer Audible Doctor. "Backsnap," featured on the 2006 release It's a New Day Redux--EP, sublimely spins in its own gravity.

Buy: iTunes
Genre: Funk/Hip-Hop
Artist: Skull Snaps
Song: Backsnap
Album: It's a New Day Redux--EP
Drive-By Truckers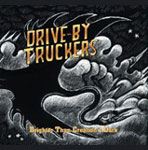 Drive-By Truckers is the Southern alt-country rock ensemble hailing from Athens, Georgia. Founded in the mid-'90s, the unit includes Mike Cooley, Patterson Hood, Brad Morgan, John Neff, Shonna Tucker, and (on occasion) Spencer Oldham or Jay Gonzalez. With over a dozen releases, the band keeps a consistent and refreshing integrity. "Opening Act," from Drive-By Truckers' 2008 release Brighter Than Creation's Dark, will lull you to think. Currently touring.

Buy: iTunes
Genre: Alt-Country Rock
Artist: Drive-By Truckers
Song: Opening Act
Album: Brighter Than Creation's Dark
Tour: Visit
Memphis Minnie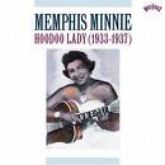 Gospel/blues/country diva and picker Lizzie Douglas, known as Memphis Minnie, was born a musical prodigy in New Orleans Parish in 1897. Nearing the age of 7, her family relocated to Mississippi, where she picked up guitar. Soon after, Lizzie started performing as "Kid" Douglas before running away to Memphis. By the '20s, as Memphis Minnie, she joined the Ringling Brothers Circus, then formed a musical and romantic partnership with Kansas Joe McCoy. Approaching the Great Depression, Minnie had over 50 recordings to her credit. In the late '30s, Minnie moved to Chicago and became part of the Chicago blues explosion. By the late '50s, health problems forced her into retirement back in Tennessee. In 1973, Minnie passed away in Memphis. Remember this great lady of song with "Keep on Eatin'," from the Hoodoo Lady (1933-1937) collection.

Buy: iTunes
Genre: Blues
Artist: Memphis Minnie
Song: Keep on Eatin'
Album: Hoodoo Lady (1933-1937) collection
Calling all HuffPost superfans!
Sign up for membership to become a founding member and help shape HuffPost's next chapter