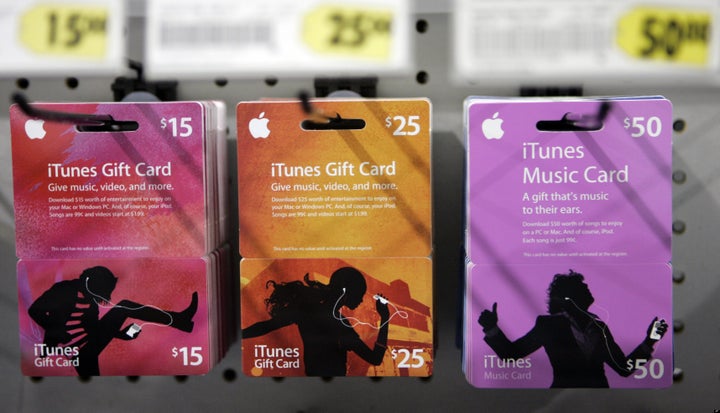 Marvin Etzioni


Singer/songmaster and producer Marvin Etzioni was born in Brooklyn, the son of a carpenter. Upon relocating to Los Angeles as a child, Marvin fell in love with a mandolin given to him by his grandfather, then the Beatles, vintage country, and rock 'n' roll 45s cast their spell. Post high school, he founded The Model, championed by Springsteen producer Chuck Plotkin. Following some finger-bleeding, Etzioni became a driving force in the '80s alt-country punk phenom Lone Justice. After the band toured with U2 and Tom Petty & The Heartbreakers, Etzioni went solo. Production credits include Toad The Wet Sprocket, Counting Crows, and Peter Case. Collaborations include Bob Dylan, Ron Wood, T-Bone Burnett, Keith Richards, Jimmy Smith, Jon Brion, and The Dixie Chicks. Etzioni's new 20-track collection includes duets with luminaries Steve Earle, Maria McKee, The Dixie Hummingbirds, Buddy Miller, Richard Thompson, and John Doe. "Lay It on the Table," featuring Lucinda Williams, from his 2009 release This Is Marvin Country, puts you right inside the crackle of vinyl like back in the day. Buy full album.
Buy: iTunes
Genre: Rock
Artist: Marvin Etzioni
Song: Lay It on the Table
Album: This Is Marvin Country
Jorge Ben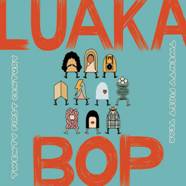 Brazil's samba funk-rock crooner/songwriter Jorge Ben was born Jorge Duilio Lima Menezes in 1942 of Ethiopian-Brazilian stock. Raised in Rio de Janeiro, the young Jorge found his calling singing in church. After picking up guitar and hitting Rio's club circuit, Ben was discovered almost immediately. By his early 20s, he had his first hit with "Mas Que Nada," which became a big success. Music's plenipotentiaries Sergio Mendez, Ella Fitzgerald, and Marisa Monte have also graced this title. Ben has given us over 30 albums in his four-plus-decade career. Collaborations include David Byrne, Caetano Veloso, Gilberto Gil, Fela Kuti, and James Brown. Rediscover Jorge Ben with the ionically charged "Ponta de Lanca African (Umbabarauma)," from the 2009 collection Twenty First Century Twenty First Year.
Buy: iTunes
Genre: Samba/Funk
Artist: Jorge Ben
Song: Ponta de Lanca African (Umbabarauma)
Album: Twenty First Century Twenty First Year
Marc Ribot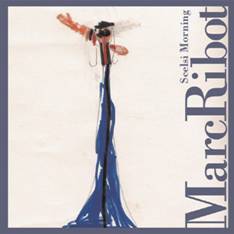 Guitarist extraordinaire Marc Ribot hails from Newark, New Jersey. After serving with the punk-infused Realtones in NYC, Ribot became a driving guitar force and member of John Lurie's Lounge Lizards. Credits include Robert Plant and Alison Krauss's five-time Grammy-winning album Raising Sand and a dozen-plus releases. Soundtrack credits include Walk the Line and The Departed. Collaborations include Tom Waits, Elvis Costello, T-Bone Burnett, Marianne Faithfull, John Zorn, Auktyon, Allen Ginsberg, Sam Phillips, and The Black Keys. Ribot's mad fingers are brimming with Einsteinian imagination. "And Then She Fell...," from his 2003 release Scelsi Morning, is an argument of beauty and ferocity. Constantly touring.
Buy: iTunes
Genre: Experimental Avant-Jazz
Artist: Marc Ribot
Song: And Then She Fell...
Album: Scelsi Morning
Tour: Visit
Oumou Sangaré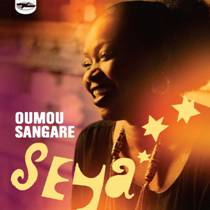 Malian songstress/activist Oumou Sangaré was born in Bamako. Her mother, a singer, raised six children on her own and was Oumou's greatest inspiration. Oumou perfected her mother's trade and became the family's main source of income by the age of 13. At 18, Sangaré made her professional start with Bamba Dembélé's Djoliba Percussions. To date, she has released five albums. Collaborations include Toumani Diabaté, Mamou Sidibé, Amadou Ba Guindo, Alou Traoré, and Benego Diakité. "Iyo Djeli," from Sangaré's 2009 release Seya, is hypnotic. Currently touring the world.
LCD Soundsystem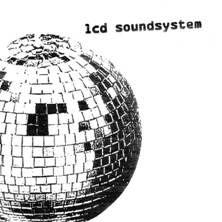 LCD Soundsystem was founded by multi-instrumentalist and producer/label head (DFA Records) James Murphy in the early 2000s. Pat Mahoney, Phil Mossman, Tyler Pope, Nancy Whang, Matt Thornley, Al Doyle, J.D. Mark, and Phil Skarich currently round out the onstage disco-punk squad. Credits include over a dozen releases to date, three Grammy noms, a Nike spot, and several video-game soundtracks including Grand Theft Auto. Collaborations include John Cale, Franz Ferdinand, and Arcade Fire. Revisit "Daft Punk Is Playing at My House," from the 2005 release LCD Soundsystem--it is forever new-haircut cool. Touring this fall.
Buy: iTunes
Genre: Electronica
Artist: LCD Soundsystem
Song: Daft Punk Is Playing at My House
Album: LCD Soundsystem
Tour: Visit
Old Crow Medicine Show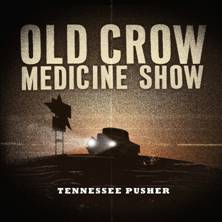 Old Crow Medicine Show is the Nashville-based Americana quintette of Kevin Hayes (guitjo),
 Ketch Secor (lead singer, fiddle, harmonica, banjo), 
Morgan Jahnig (upright bass), 
Willie Watson (guitar, banjo),
 and Gill Landry (slide guitar, banjo). The ensemble, founded in upstate New York, landed in North Carolina and caught the attention of Doc Watson, who booked them at MerleFest. That blazed their trail as an opening act for Dolly Parton at the Grand Ole Opry and a touring spot with Merle Haggard. Old Crow Medicine Show has shared the stage with Emmylou Harris, Bruce Hornsby, and The Dave Matthews Band. "Alabama High-Test," from their 2008 release Tennessee Pusher, produced by Don Was, has an engaging kick. Currently on tour.
Buy: iTunes
Genre: Americana
Artist: Old Crow Medicine Show
Song: Alabama High-Test
Album: Tennessee Pusher
Tour: Visit
Calling all HuffPost superfans!
Sign up for membership to become a founding member and help shape HuffPost's next chapter