Sister Gertrude Morgan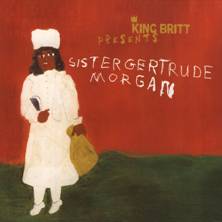 Preacher, singer, poet, and folk-art legend Sister Gertrude Morgan was born in 1900 on a farm in Alabama, one of seven children. As a young bride in Georgia, she had a spiritual epiphany that led her to New Orleans to serve the downtrodden. Morgan went on to preach throughout the South, presenting her artwork and music as a vessel to spread the good word. Along the way, she released a 14-song collection of gospel singing, tambourine, and heavy foot. By 1974, Morgan received the divine message to stop painting and to set her gaze to poetry. She passed away in 1980 and leaves behind an extensive and mystical legacy, including a burgeoning garden of four-leaf clovers. Remember Sister Gertrude Morgan with "Power (Voodoo Version)," from King Britt's 2005 remix tribute King Britt Presents: Sister Gertrude Morgan.

Buy: iTunes
Genre: Gospel/Electronic
Artist: Sister Gertrude Morgan
Song: "Power (Voodoo Version)"
Album: King Britt Presents: Sister Gertrude Morgan

Multifaceted multimedia artist, filmmaker, and musician Takagi Masakatsu was born in Kyoto, Japan, in 1979. He is an artist whose kinetic paintings take all his senses, color, and sound and drive them along a road not taken. Masakatsu, who's exhibited at the Museum of Contemporary Art Tokyo and throughout Europe, has released more than a half-dozen albums to date and scored numerous commercials. Collaborations include designer Agnes B, UA, and David Sylvian.
partnership with the whimsically voiced Miu Sakamoto (daughter of composer Ryuichi Sakamoto) produced a captivating 21-track collection. Download "Silent Life," from the 2008 release
Sorato for AU Design Project.
It is an uncaged specter for the ears.
Buy: iTunes
Genre: Electronica
Artist: Takagi Masakatsu
Song: Silent Life
Album: Sorato for AU Design Project
Danny Elfman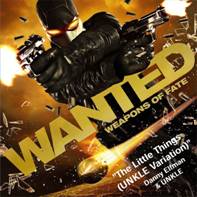 The unrelentingly creative music-maker Danny Elfman was California born and raised. He served as frontman for the righteous '80s pop group Oingo Boingo which released over a dozen records. On his own, Elfman has taken the art of film scoring to another level, earning a Grammy, an Emmy and four Oscar noms. Collaborations include Gus Van Sant, Warren Beatty, Tim Burton, Sam Raimi, Peter Jackson, Ang Lee, and Guillermo del Toro. Elfman's credits range from a bevy of monster game soundtracks to television and films, including Fast Times at Ridgemont High, Beetlejuice, Batman, Batman Returns, To Die For, Mission: Impossible, Men in Black, Good Will Hunting, Spider-Man, Hellboy II: The Golden Army, Milk, and Taking Woodstock. Get "The Little Things," from the 2008 soundtrack, Wanted--it rocks, plus we get to hear him sing...
Buy: iTunes
Genre: Rock
Artist: Danny Elfman
Song: The Little Things
Album: "Wanted" Soundtrack
Calexico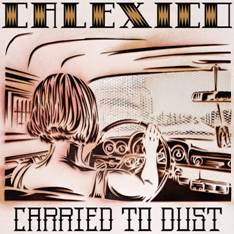 Calexico is the Americana unit founded by Tucson locals Joey Burns (vocals, guitar) and John Convertino (drums) founded in the mid-'90s. Paul Niehaus (pedal steel),
 Jacob Valenzuela (keys, trumpet, vibes), Martin Wenk (accordion, guitar, synthesizers), and 
Volker Zander (bass) fill out the ensemble. The unit has over a dozen recordings to date, including a full CD with Iron & Wine (Sam Beam). Other collaborations include Tortoise's Douglas McCombs and Mickey Raphael (Willie Nelson's harmonica player). Calexico sways heavy and lush. Their tasteful and romantic overtones will reel you in. Download "Two Silver Trees," from the 2008 release Carried to Dust (Bonus Track Edition).

Buy: iTunes
Genre: Americana
Artist: Calexico
Song: Two Silver Trees
Album: Carried to Dust (Bonus Track Edition)
Jorge Calderón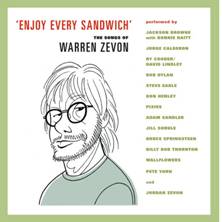 Grammy-nominated singer/songwriter, multi-instrumentalist and producer Jorge Calderon hails from Puerto Rico. Calderón is best known for his longtime writing partnership with rock luminary Warren Zevon. Following the release of his 1975 solo debut, Calderón joined David Lindley's El Rayo-X. Collaborations include Emmylou Harris, Karla Bonoff, Jackson Brown, Dwight Yoakam, Leonard Cohen, Los Lobos, The Eagles and Ry Cooder. Take delight in the lilting "Keep Me in Your Heart," featuring Jennifer Warnes, from the 2004 release Enjoy Every Sandwich - The Songs of Warren Zevon.
Buy: iTunes
Genre: Rock
Artist: Jorge Calderón
Song: Keep Me in Your Heart
Album: Enjoy Every Sandwich - The Songs of Warren Zevon
Jesse Malin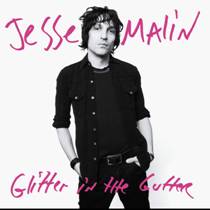 Singer/songwriter Jesse Malin was born one of two children in Queens, New York. His childhood was filled with the echoes of music, and nearing the age of 10 he picked up the guitar. Malin's early professional career began with hard-rock unit Heart Attack. He went on to establish and front punk squad D Generation. By the early aughts, Malin went solo and has since given us over half a dozen releases to enjoy. Collaborations include rock luminaries Bruce Springsteen, Lucinda Williams, Jakob Dylan, and Ryan Adams. Check out the romantic and longing undercurrent in "Bastards of Young," from Malin's 2007 release Glitter in the Gutter. Touring soon.

Buy: iTunes
Genre: Rock
Artist: Jesse Malin
Song: Bastards of Young
Album: Glitter in the Gutter
Tour: Visit
REAL LIFE. REAL NEWS. REAL VOICES.
Help us tell more of the stories that matter from voices that too often remain unheard.