Lady Saw


Grammy-winning singer/DJ Lady Saw was born Marion Hall in St. Mary, Jamaica, one of nine children. Growing up in great poverty, the young Marion was romanced by music, acquiring her chops in church. By the early '90s, Lady Saw moved to Kingston, forging the first steps of her intriguing career. In 1994 she signed her first record deal. Her controversial/explicit lyrics made a refreshing impression on the world of reggae. Lady Saw's collaborations include No Doubt, Beenie Man, Missy Elliot, Shaggy, Sly & Robbie, and Bounty Killer. The title "Lord, Lord," from the collection The Official Gearbox Riddim, is just kind of incredible. Catch her on tour in the spring.
Buy: iTunes
Genre: Reggae
Artist: Lady Saw
Song: Lord, Lord
Album: The Official Gearbox Riddim
The Kinks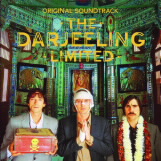 British Invasion lords The Kinks were founded by brothers Ray and Dave Davies in 1963. Born and raised in London, the brothers enlisted school friend Peter Quaife on guitar. Mick Avory was later added on drums to form the group's classic lineup. After some finger-bleeding and other dues-paying, The Kinks inked their inaugural record deal in 1964. Their first No. 1 U.K. hit, "You Really Got Me," also entered the top 10 in the U.S. The Kinks went on to record countless gems. The title "Powerman," from The Darjeeling Limited (Original Soundtrack), is one of those really great things. Keep ears pricked for possible reunion.
Buy: iTunes
Genre: Rock
Artist: The Kinks
Song: Powerman
Album: The Darjeeling Limited (Original Soundtrack)
Björk


Artful avant-garde rock empress/actress Björk Gudmundsdottir was born in Reykjavik, Iceland, into a musically influenced home. By the age of 11, she cut her first record of Icelandic folk songs. In 1986, she founded the ingenious Sugarcubes, along with Einar Orn and Siggi Baldursson, going solo in 1992. The Academy Award-nominated singer has also been up for 13 Grammys and two Golden Globe Awards. Björk won best actress at the Cannes Film Festival in 2000 and is a four-time Brit Award winner. Her collaborations include Radiohead's Thom Yorke, Timbaland, Antony Hegarty of Antony and the Johnsons, Robert Wyatt, and Nellie Hooper. The title "Hope," from Björk's 2007 release Volta, sounds like nobody else.
Buy: iTunes
Genre: Rock
Artist: Björk
Song: Hope
Album: Volta
Sweet Honey in the Rock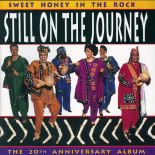 Sweet Honey in the Rock is an all-female choral group founded in 1973 by civil-rights activist Bernice Johnson Reagon, vocal director of the Black Repertory Theater in Washington, D.C. Current lineup: Ysaye Maria Barnwell, Nitanju Bolade Casel, Aisha Kahlil, Carol Maillard, and Bernice Johnson Reagon (Shirley Childress Saxton is their sign-language interpreter). Previous members of Sweet Honey in the Rock include Helena Coleman, Ingrid Ellis, Geraldine Hardin, Ayodele Harrington, Evelyn Maria Harris, Rosie Lee Hooks, Patricia Johnson, Tulani Jordan Kinard, Akua Opokuwaa, Louise Robinson, Laura Sharp, Tia Juana Starks, Dianaruthe Wharton, and Yasmeen Williams. This Grammy-winning gospel, blues, jazz vocal orchestra is an inspiration/extravaganza, singing completely of hope. The title "Spiritual," from their 1993 release Still on the Journey, goes way deep.
Buy: iTunes
Genre: World
Artist: Sweet Honey in the Rock
Song: Spiritual
Album: Still on the Journey
Wye Oak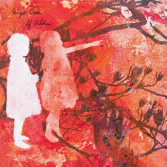 Baltimore-based Wye Oak is the pensive-sounding alternative two-piece ensemble founded in 2006 by Jenn Wasner (guitar, vocals) and Andy Stack (drums, keyboards). Their freshman 2008 release If Children, which the detail-oriented duo admits took "several months" to record, contains the very delicate, enchanting title "Regret," a song one can listen to at any time of day or life.
Buy: iTunes
Genre: Alternative
Artist: Wye Oak
Song: Regret
Album: If Children
Benzos


Electro-rock unit Benzos, a quartette of gifted music-school graduates, was founded in late 2002 in New York. Lineup includes Christian Celaya (guitar/synth/vocals), Brian Joyce (guitar/vocals), Eiko Peck (bass), and Steve Bryant (drums/sampling). Last April, the band went on an "indefinite hiatus." Benzos elegantly scales the heights of sonic drama inviting the listener to hang on the precipice of what's next. The title "All the King's Men," from their 2005 release Morning Stanzas, is something you can get lost in.
Buy: iTunes
Genre: Rock
Artist: Benzos
Song: All the King's Men
Album: Morning Stanzas
Calling all HuffPost superfans!
Sign up for membership to become a founding member and help shape HuffPost's next chapter