Mahalia Jackson


Gospel priestess and civil-rights activist Mahalia Jackson was born October 26, 1911, in New Orleans. At the age of 4, she lost her mother and was raised by her aunt Mahalia. At 16, Jackson moved to Chicago and struggled for years to make ends meet, singing in churches, working odd jobs, and recording with varying success. Her devotion to song bore fruit in 1954 when she became the voice of radio's first-ever national gospel show, for CBS. In 1956, her performance on TV's Ed Sullivan show gave gospel music its biggest audience to date. Jackson sang at John F. Kennedy's Inaugural Ball in 1960 as well as the 1963 march on Washington, where Martin Luther King Jr. gave his "I Have a Dream" speech. Jackson also sang at Dr. King's funeral in 1968; sadly, four years later, she passed away in Chicago. Her legacy is towering. The eternal title "Trouble of the World," first recorded in 1959, from The Essential Mahalia Jackson, spins with gravitational magnitude.
Buy: iTunes
Genre: Gospel
Artist: Mahalia Jackson
Song: Trouble of the World
Album: The Essential Mahalia Jackson
Daniel Lanois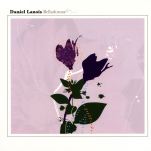 Artist/producer Daniel Lanois was born in Hull, Quebec, Canada, into a musical family. By the age of 12, after his parents divorced, Daniel, along with his mother and brother, moved to Hamilton, Ontario, where he picked up guitar, later setting up a home studio with his brother. Around 1979, Lanois, already a producer of local bands, met Brian Eno and found they shared a kindred ambient-music language. Down the line, Eno brought Lanois in to co-produce U2's 1984 masterpiece The Unforgettable Fire. His collaborations include Peter Gabriel, Bob Dylan, and the Neville Brothers. Among his many accolades are 10 (!) Grammy Awards (co-producing U2's The Joshua Tree in 1987) and 5 Juno Awards (1983's Parachute Club). There is a powerful otherworldly element to Lanois's music. His stunning solo works are alluring and mystical. The title "Carla," from Lanois's 2005 release Belladonna, will take your breath away. Sublime peddle steel, sublime guitars from Monsieur Lanois.
Buy: iTunes
Genre: Ambient Alternative
Artist: Daniel Lanois
Song: Carla
Album: Belladonna
Harry Partch


Influential experimental composer Harry Partch was born 1901 in Oakland, California, to missionary parents. The Partch family moved to Arizona when Harry was 2, the first of many uprootings in his eccentric, hoboesque life. During the Great Depression, he rode the rails, keeping a meticulous journal he would later set to music. Near the age of 30, the quirky nonconformist took 14 years of his work and burned it: He'd decided American music was just a reproduction of European convention. Partch went on to design and build over two dozen instruments, also inventing his own intonation and notation systems. Partch, an acquired taste, died in 1974, but his genius work remains another dimension to walk through. The title "Ring Around the Moon," from the collection Enclosure Two: Historic Speech-Music Recordings, sounds like a ring around the moon.
Buy: iTunes
Genre: Experimental
Artist: Harry Partch
Song: Ring Around the Moon
Album: Enclosure Two: Historic Speech-Music Recordings
Mum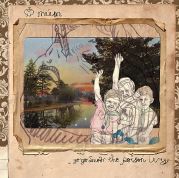 Mum is the Icelandic electro-rock unit founded in 1997 by Gunnar Örn Tynes and Örvar Póreyjarson Smárason. They have a revolving roster of maestros that include Ólöf Arnalds, Eiríkur Orri Olafsson, Hildur Guðnadóttir, and Sigurlaug Gisladottir. Their sound is the pull of electrons, atoms, magnets, and gravity, all living in harmony. The title "Dancing Behind My Eyelids," from their 2007 release Go Go Smear the Poison Ivy, is a rapid-eye-movement explosion.
Buy: iTunes
Genre: Electronic Rock
Artist: Mum
Song: Dancing Behind My Eyelids
Album: Go Go Smear the Poison Ivy
Marah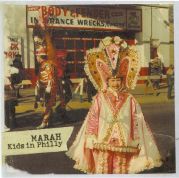 Marah is an intensely creative folk-rock outfit based in Brooklyn, New York. Founded in Philadelphia in 1993 by singer/songwriter and guitarist/banjoist David Bielanko, bassist Danny Metz, and drummer Ronnie Vance (only Bielanko remains with the group). Collaborations include Bruce Springsteen and Jon Wurster of Superchunk. Championed by folk-rocker Steve Earle, the band went into the studio in 2000 and recorded the collection Kids in Philly for Earle's E-Squared label, co-released with Artemis Records. The title "Barstool Boys" has a majestic U.S. of A. sweetness.
Buy: iTunes
Genre: Rock
Artist: Marah
Song: Barstool Boys
Album: Kids in Philly
MGMT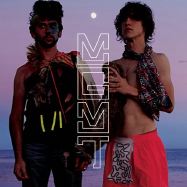 MGMT was founded as The Management at Connecticut's Wesleyan University by Ben Goldwasser (keys) and Andrew VanWyngarden (vocals/guitar) in 2002. Goldwasser writes the music and VanWyngarden the lyrics. Along with a love of music, the duo share an interest in nonreligious alternative pursuits. MGMT's current electric lineup also includes Will Berman (drums), James Richardson (guitar), and Matthew Asti (bass). The band, which has toured with Radiohead and Beck, offers up a rock-electro soundscape inside clever, ever-changing arrangements. The title "The Youth," from their 2007 release Oracular Spectacular, produced by Dave Fridmann (of Flaming Lips), is brimming with all kinds of imagination and jollification.
Buy: iTunes
Genre: Electro Rock
Artist: MGMT
Song: The Youth
Album: Oracular Spectacular
Calling all HuffPost superfans!
Sign up for membership to become a founding member and help shape HuffPost's next chapter