Rachel Portman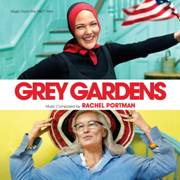 Composer/pianist Rachel Portman was born at the dawn of Generation X in Haslemere, England. By her preteens, she started composing, then furthered her formal training at Oxford. By the end of the '80s, Portman took home the British Film Institute Award for Young Composer of the Year, the Carlton Television Award, and several nominations by the British Academy of Film and Television. By the mid-'90s, Portman's whiz-bang career took on epic proportions: She became the first woman to win an Oscar for Best Original Score (for Emma), then garnered Oscar nominations for Cider House Rules and Chocolat. Credits include The Duchess, The Manchurian Candidate, The Human Stain, Benny & Joon, and The Joy Luck Club. Catch "Little Edie On Chair," from HBO's Emmy-winning Grey Gardens, and move your way back to her vast score of works.

Buy: iTunes
Genre: Scores
Artist: Rachel Portman
Song: Little Edie On Chair
Album: Grey Gardens
Kurt Vile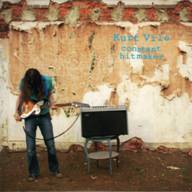 Philly-based singer/songwriter and banjo/guitar player Kurt Vile (lead guitarist for War On Drugs) is an artist with brave and poetic brushes of sound that take your attention. With two solo CDs to date, start at the beginning with "Freeway," from his 2008 solo debut Constant Hitmaker, then head on to "Monkey," from his freshly released 2009 project Childish Prodigy.
Jim Reeves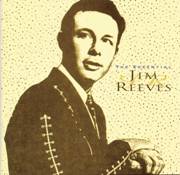 Influential Nashville Sound pioneer Jim Reeves was born James Travis Reeves, the youngest of nine children in 1923 in Texas. As an infant, he lost his father, resulting in a hard-scrabble childhood on the family farm. Young Jim took to music early on, and by 12 he was performing professionally in dance halls. Reeves earned a college baseball scholarship, but his patriotism drove him to serve the war effort. After WWII, he played minor-league ball for the St. Louis Cardinals and moonlighted as a salesman. Sidelined by a leg injury in 1947, Reeves took up radio announcing and quickly cut his first side. The velvet crooner went on to make wax for the Abbott and RCA labels, hitting the mark with country chart toppers and playing the legendary Grand Ole Opry. Collaborations include Chet Atkins, Patsy Cline, and Moon Mullican. Reeves tragically perished in a plane crash in 1964. Remember this Country Music Hall of Famer with the 1958 hit "Blue Boy," from The Essential Jim Reeves.

Buy: iTunes
Genre: Country
Artist: Jim Reeves
Song: Blue Boy
Album: The Essential Jim Reeves
Keite Young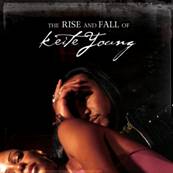 Fort Worth-based soul-stirrer Keite Young was born in the late '70s into a professional musical family (Kirk Franklin & the Family and Wayman Tisdale). Before the age of 10, he started writing songs, and by his late teens, singing became a front foot for Young. Credits include shining lead-vocal spot in the Kirk Franklin & the Family's track "Let My People Go" for the 1998 The Prince of Egypt soundtrack and "Thinkuboutmi" for the 2008 Welcome Home, Roscoe Jenkins soundtrack. Download "My Change," from Young's 2007 debut The Rise and Fall of Keite Young.
Buy: iTunes
Genre: Soul
Artist: Keite Young
Song: My Change
Album: The Rise and Fall of Keite Young
Delta Spirit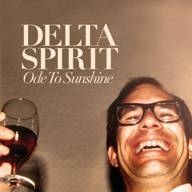 Delta Spirit is the San Diego-based unit of Matthew Vasquez (vocals), Sean Walker (guitar), Kelly Winrich (on everything), Jon Jameson (bass), and Brandon Young (drums). Founded mid-decade, the band has two releases to date. Delta Spirit has toured with Clap Your Hands Say Yeah, Cold War Kids, and Dr. Dog. Just off the heels of a featured track on Gossip Girl, the band's cool-haircut, fresh-as-a-daisy melodies are worth your iPod real estate. Download "Trashcan," from their Ode to Sunshine.

Buy: iTunes
Genre: Rock
Artist: Delta Spirit
Song: Trashcan
Album: Ode to Sunshine
Junior Wells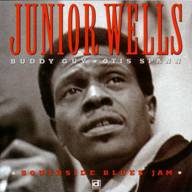 Blues-harp potentate Junior Wells (Amos Wells Blakemore Jr.) was born in Memphis in the early '30s. Tutored by the great Little Junior Parker, young Amos hit the legendary Chicago club scene before he could drive. Collaborations include Muddy Waters, Little Walter, Buddy Guy, Willie Dixon, Rolling Stones, Van Morrison, Otis Spann, and James Brown. Wells was the realest of deals, with his thumbprint devil-may-care stage swagger. By the early '50s, he cut the first of what would become four-plus decades' worth of vinyl must-haves. This Blues Hall of Famer's accolades include two Grammy nominations and the W.C. Handy Blues Award for Traditional Blues Album. Wells passed away in 1998. Remember him with the 1969 title "I Could Have Had Religion," 
from the Southside Blues Jam collection.
Buy: iTunes
Genre: Blues
Artist: Junior Wells
Song: I Could Have Had Religion
Album: Southside Blues Jam
Calling all HuffPost superfans!
Sign up for membership to become a founding member and help shape HuffPost's next chapter