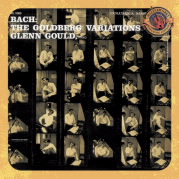 Pianist, organist, composer, and conductor Glenn Gould was born in Toronto in 1932 into a family whose musical pedigree included late-19th-century composer Edvard Greig, a violinist father, and a pianist/organist mother. By the age of 3, Glenn was showing signs of musical genius and perfect pitch. He entered the Royal Conservatory of Music at 10 and won his first competition at 12. Gould went on to study piano with the legendary Alberto Guerrero throughout his teens. In 1950, Gould recorded his first network radio show, for the CBC, marking the beginning of his extraordinary career. In 1955, Gould's recording of
Bach's Goldberg Variations
for CBS became a hit, catapulting him to worldwide distinction. The eccentric genius Gould favored the legendary CBS studios in New York City, a.k.a. "The Church" (where Frank Sinatra recorded the iconic
Trilogy
collection), because of its outstanding acoustics, often showing up amidst a summer swelter fully clad in a fur coat, hat, scarf, and gloves. Nearing the age of 30, Gould retired from public performance, retreating to his hometown. The maestro made over 60 recordings for CBS Masterworks/Sony Classical. His collaborations include Herbert von Karajan and the Berlin Philharmonic and Leonard Bernstein and the New York Philharmonic. His accolades include four Grammy Awards. In 1982, Gould suffered a stroke and passed away at the age of 50. "Goldberg Variations for Keyboard, BWV 988: Variation 25 a 2," from
Bach: The Goldberg Variations (1955 Version)
, is the perfect introduction to his enchanted works.
Buy: iTunes
Genre: Classical
Artist: Glenn Gould
Song: Goldberg Variations for Keyboard, BWV 988: Variation 25 a 2
Album: Bach: The Goldberg Variations (1955 Version)
Amadou & Mariam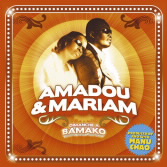 Amadou Bagayoko and Mariam Doumbia are the extraordinary sonic duo from Mali, West Africa. In the early '70s, while at the Institute for Young Blind People in Bamako, Mali's capital, the two met and fell in love and have been making music ever since. They married in 1980 and started on their professional road. Amadou & Mariam create an infusion of folk, world, reggae, and Afro-Cuban flavors. Collaborations include Manu Chao. Their 2005 album Dimanche à Bamako hit the top of the French charts, going gold and winning Les Victoires de la Musique (the French Grammy equivalent). This collection has mystic beauty; check out the title "Gnidjougouya."
Buy: iTunes
Genre: World
Artist: Amadou & Mariam
Song: Gnidjougouya
Album: Dimanche à Bamako
Etta Jones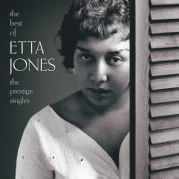 Jazz singer Etta Jones, born in 1928 in Aiken, South Carolina, and raised in Harlem from the age of 3, was blessed with a voice that carried a crystalline undercurrent. With a career spanning nearly five decades, Jones remained a commercial underdog, often overlooked in favor of other limelighted soloists of her time. Her collaborations include Buddy Johnson, Leonard Feather, Earl "Fatha" Hines, and (for nearly 30 years) Houston Person. A three-time Grammy nominee, Jones passed away in 2001 on the release day of her last recording, Etta Jones Sings Lady Day. Jones was posthumously inducted into the Grammy Hall of Fame in 2008 with her 1960 gold Prestige album Don't Go to Strangers. Remember this deserving diva with "Nature Boy," from the 1962 recording off The Best of Etta Jones: The Prestige Singles (Remastered) collection.
Buy: iTunes
Genre: Jazz
Artist: Etta Jones
Song: Nature Boy
Album: The Best of Etta Jones: The Prestige Singles (Remastered)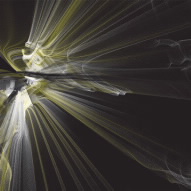 Son Lux is the phantom-rock name of New York-based musician, composer, and remixer Ryan Lott. By the age of 12, Ryan set his sights on becoming a composer and later attended high school in Atlanta, where he was introduced to hip-hop beats, punk, and jazz. After attending Indiana University, he moved to Cleveland, spending six years honing his craft. Lott received two prestigious Ohio arts grants, and his compositions have been performed at the Guggenheim's Works & Process series as well as throughout Europe. Collaborations include Beirut, Jamie Lidell, Mute Math, and Nico Muhly. The title "Betray," from his 2008 release
At War With Walls and Mazes
, has hypnotic character.
Buy: iTunes
Genre: Electro Pop
Artist: Son Lux
Song: Betray
Album: At War With Walls and Mazes
Black Before Red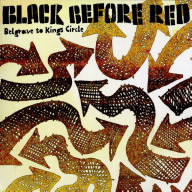 Black Before Red is the Austin, Texas-based quirky and harmonious quintette of Marc Ferrino, Kevin Schneider, Brian Cassidy, Brent Baldwin, and Marc Dickey. These mod-influenced Americana rockers have that hooky press-rewind way about them. Their title "Matagorda," from the 2007 release Belgrave to Kings Circle, has an undertow of melodious hope.
Buy: iTunes
Genre: Rock
Artist: Black Before Red
Song: Matagorda
Album: Belgrave to Kings Circle
Juano Lippi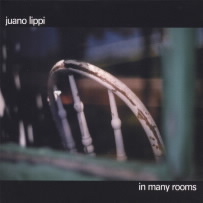 Brooklyn-based musician and producer Juano Lippi was born with some wizardry inside: Divinity meets the Devil. A former member of the jam band Karmic, Lippi does everything, from the writing to the vocals, all guitars, percussion, keyboards, and bass. His lineup includes Rik Mercaldi (lap steel, electric guitar, vocals), Ryan Cavan (drums), Bruce Macpherson (piano), and Noah Wheeler (bass). The title "All the Way Home," from Lippi's 2008 release In Many Rooms, shows a fast-handed and versatile new guy in town.
Buy: iTunes
Genre: Rock
Artist: Juano Lippi
Song: All the Way Home
Album: In Many Rooms
Popular in the Community