The Dead Boys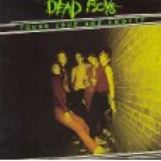 Clevelandites The Dead Boys are punk squad Stiv Bators (vocals), Jimmy Zero (guitar), Cheetah Chrome (guitar), Jeff Magnum (bass), and Johnny Blitz (drums) founded in 1976. This pack once runneth with abandon under the tattooed roof of the legendary CBGBs. An underdog in the record-sales department, the group disbanded after only two albums, in 1980; Bators, who went on to form The Lords of the New Church, died in 1990. "I Need Lunch," from The Dead Boys' 1977 release Young, Loud and Snotty, is an irreverent ode for what bad boys want.
Buy: iTunes
Genre: Punk Rock
Artist: The Dead Boys
Song: I Need Lunch
Album: Young, Loud and Snotty
Caetano Veloso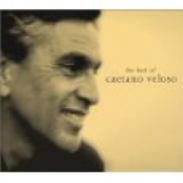 Brazilian composer, singer, poet, and activist Caetano Veloso was born in Santo Amaro da Purificação, Bahia, in 1942, one of seven children. As a young boy, Caetano was drawn to the guitar, and knew music would be his life. In his late teens, he set off for Rio de Janeiro, where he would hone his craft. Caetano's sister Maria Bethânia, also a singer, got her lucky break in Rio, which formed the chrysalis of Caetano's career. In 1969, Veloso's leftist leanings became an unwelcome presence in his homeland. Along with Gilberto Gil, he fled to London, where he lived in creative exile before returning to Brazil a few years later. Veloso's four-decade silver-throated career includes dozens of albums and five Latin Grammys. Collaborations include Gil, Tom Zé, Dadi, and Marisa Monte. Veloso's sound is an embarrassment of romantic riches. Start with "Cucurrucucu Paloma," from his 2003 collection The Best of Caetano Veloso, then work your way back to his beginnings.
Buy: iTunes
Genre: World
Artist: Caetano Veloso
Song: Cucurrucucu Paloma
Album: The Best of Caetano Veloso
Franz Liszt


Composer/conductor, master pianist, and golden boy Franz Liszt was born in the Austro-Hungarian Empire in 1811, son of a musician. A gifted child, Franz began to compose at the age of 8. He went on to study in Vienna, and befriended Schubert and Beethoven. By his teens, he relocated to Paris, and before the age of 20, he made a name for himself, even counting Paganini as a fan. Years later, he would be credited with advancing the careers of Chopin and Wagner. Although Bartok landed on the forint, Liszt is noted as the greatest Hungarian composer to date. The maestro's personal life was filled with passion and romantic intrigue, but in his final years he enigmatically retired to a monastic order. Much of Liszt's work is torn between two souls, the perdition of the netherworld and the absolution of the divine. His magisterial works include Transcendental Etudes, Dante's Symphony, Mephisto Waltz, Oratorio, Christus, and Faust Symphony. Liszt bequeaths us so much overwhelming beauty for the ears. Start with "Zwölf Lieder Von Franz Schubert--Winterreise, S. 561bis: No. 10. Das Wirtshaus," from the 1995 album Liszt: The Schubert Transcriptions III, Vol. 33, performed by Leslie Howard.
Buy: iTunes
Genre: Classical
Artist: Franz Liszt
Song: Zwölf Lieder Von Franz Schubert--Winterreise, S. 561bis: No. 10. Das Wirtshaus
Album: Liszt: The Schubert Transcriptions III, Vol. 33
Wrongkong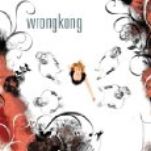 Electro-rock five-piece ensemble Wrongkong comprises Calgary expat Cyrena Dunbar and Nurembergers Tommy Yamaha, Martin Kaiser, David Lodhi, and Markus Wurm. Wrongkong was founded in 2004 when the balletomane Dunbar linked up with local club act the Strike Boys (Yamaha and Kaiser). They were later joined by Lodhi and Wurm, who is also Yamaha's brother. This Germany-based team moves between ethereal and meditative juju to hipster charm. The title "Wide Open," from their 2008 eponymous release Wrongkong, is a whisper in your ear of distorted melodic cool. Currently touring.
Rodriguez


Trip-folk singer/songwriter Rodriguez (a.k.a. Sixto Diaz Rodriguez) was born in Detroit in 1942, the son of Mexican immigrants. Rodriguez's debut album, Cold Fact, was released in 1970 and went lead. According to his MySpace page, Rodriguez often performed with his back to audiences, playing at dives and biker bars. His sophomore album was released in 1972, but that also earned him cement shoes in the U.S. Then he turned his back on music, dabbled in politics, and ended up working as a roustabout. All the while, Cold Fact was gaining critical acclaim, going multi-platinum in South Africa, Zimbabwe-Rhodesia, Australia, and New Zealand, wracking up coin he would never see. Rodriguez recently toured the Antipodes, and now is signed to a new label. "Sugar Man" is one of those songs you can't hear enough. Give some love and attention to this deserving artist and buy the whole album.
Buy: iTunes
Genre: Folk Rock
Artist: Rodriguez
Song: Sugar Man
Album: Cold Fact
Gabin Dabiré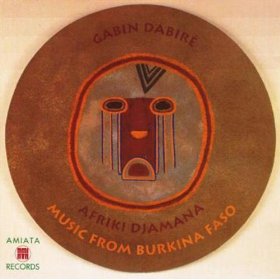 West African jongleur Gabin Dabiré is from Burkina Faso, which is bounded by the Sahara Desert and coastal rain forest. In the mid-'70s Dabiré studied abroad in Denmark and toured Italy, where he would learn the chordophone and Indian percussion instruments. By the mid-'80s, he relocated to Tuscany with his family. His collaborations include Pino Palladino and Dominic Miller. The title "Bagá Bagá," originally recorded in 1997 and re-released on the 2009 compilation Afriki Djamana: Music From Burkina Faso, is a respectful hommage.
Buy: Amazon.com
Genre: World
Artist: Gabin Dabiré
Song: Bagá Bagá
Album: Afriki Djamana: Music From Burkina Faso
Calling all HuffPost superfans!
Sign up for membership to become a founding member and help shape HuffPost's next chapter