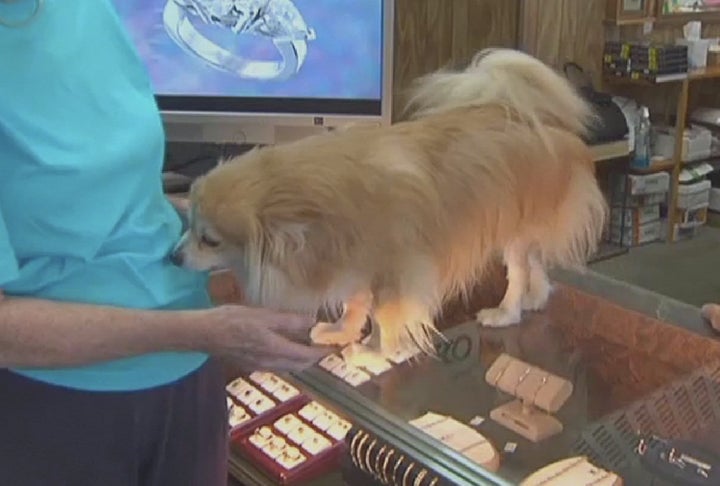 Diamonds are a dog's best friend.
An Albany, Georgia pooch seems to have a special attraction to the sparking little gems, or at least a curiosity that got him in a lot of trouble. The dog, lovingly named Honey Bun, consumed close to $10,000 worth of diamonds, according to MSNBC.
He's a staple of John Ross jewelers, but this appears to be the first time he's dined on the gems. "He's been loved," co-owner Chuck Roberts told WALB.
According to the local news station, Roberts got up from his chair to greet a customer when one of the four packs of diamonds (each containing about $10,000 in loose 1-karat diamonds for earrings) on his desk went missing. Upon finding an empty pack on the floor, the shop owner immediately had a suspect.
X-rays later confirmed Honey Bun's guilt. While carbon doesn't show through on an x-ray, two blank spots made him the likely culprit according to MSNBC.
The diamonds were cleaned up and sent back to the supplier, while the dog seemed unfazed by the incident. Roberts is now a bit more cautious about where he leaves his chair.
According to the New York Daily News, this isn't the first incident of a gem-nabbing canine. In March 2010, a Maryland golden retriever swallowed a $20,000 3-karat diamond after it was simply dropped on the floor in a jewelry store.
---


Related
Popular in the Community