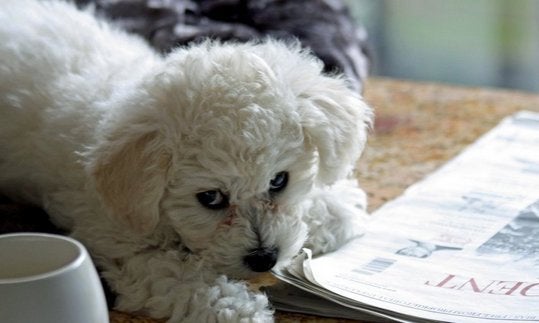 Dogs are full of mysteries and secrets. They have a long lost history that they never tell to humans. They have a mysterious way of thinking that only other dogs understand. They have a secret language that they use when they are talking to dogs and people (although humans may not understand what they are trying to say). Dogs have a special way of knowing the world because their eyes, ears and nose give them a different picture of the world. Many of their mysteries are hidden in their genes and scientists are just starting to learn about these. There are so many questions that most of us would like to ask our dogs about their behaviors, their origins, and their nature. Unfortunately dogs tend to keep their secrets and never answer our queries directly or in simple language.
As a psychologist and behaviorist I have been studying and doing research on the behavior of dogs for nearly half a century. I have published a dozen books and several hundred articles on dogs, as well as having a television show that was broadcast nationally in Canada for more than a decade. Since people know that I have done such extensive work with dogs, they are always asking me questions about particular quirks in their dog's behaviors. It seems to me that the same set of questions are always cropping up, as though they make up the core of information that we would like to know about our favorite pets, and perhaps what are dogs would like us to know about them if they were more conversational. For many of those answers you might want to look at my book Do Dogs Dream?: Nearly Everything Your Dog Wants You to Know [W.W. Norton, $23.95] however for now, let's see if I can answer a few of those frequent queries.
PHOTO GALLERY
10 Facts About Your Dog
Calling all HuffPost superfans!
Sign up for membership to become a founding member and help shape HuffPost's next chapter