As romantic couples go, Daisy and Frank are as unlikely as they come.
Daisy, a French bulldog, and Frank, a koi, are madly in love -- and they have no problem with PDA. At least that's what it looks like from the precious videos posted to Instagram by their owner, Carrie Bredy.
"I don't know how it happened first, but Frank would come right up to her and [Daisy] dipped her face down to the water and they started kissing," Bredy told ABC News. "We thought it was a joke or a fluke, but this continued every time."
"It still amazes me," Bredy wrote on Instagram. "She ignores the other fish, and waits for him.
Adorable as it may be, their relationship may not be the best thing for Frank's health. According to Harry Ako, an aquaculture researcher and biology professor at the University of Hawaii, Daisy and Frank are not actually showing affection. "The koi is nibbling, hoping the dog's tongue contains algae," Ako told The Huffington Post in an email.
Ako said he's seen herbivore fish behave this way and agreed it looks cute, but he advised against touching fish because a human or animal could spread disease to them. He also mentioned that, as a rule, aquaculturists don't put their hands in fish pond water. "You may give them a disease," he wrote, "especially if you have been touching other fish."
Hear that, Daisy? For Frank's health, the smooching should probably stop.
Related
Before You Go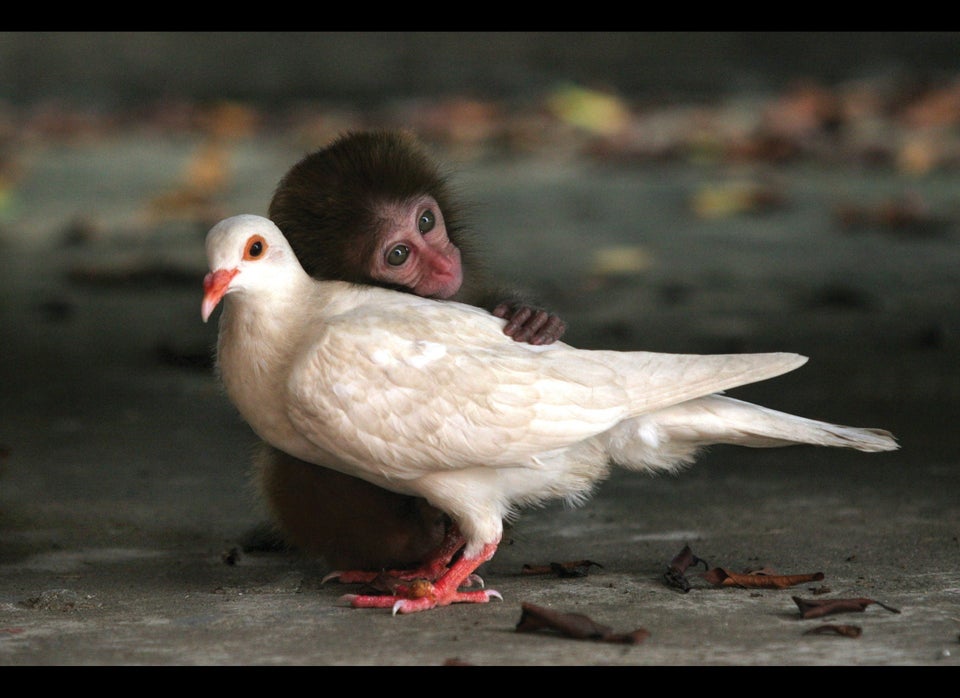 Unlikely Animal Friendships
Popular in the Community