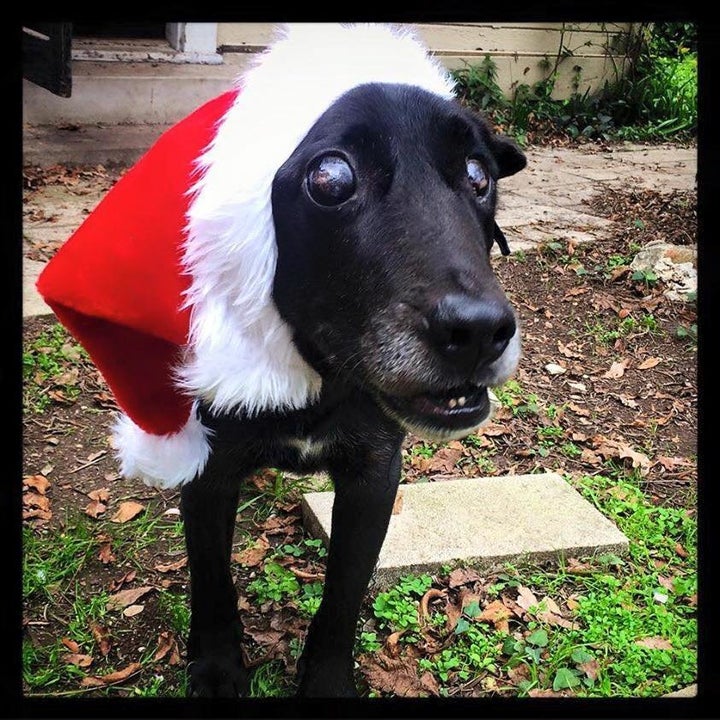 Brunie Drumond brought home a blind, sick, elderly shelter dog in mid-December, not knowing if he'd make it to Christmas.
She hoped he would. She wanted to make it a good one for a sweet pup who'd never been given presents -- never even slept inside the house.
"Meeting Blackie broke my heart and I wanted to change his last experiences in this life. No living creature should die feeling unloved if we can help it," Drumond told The Huffington Post.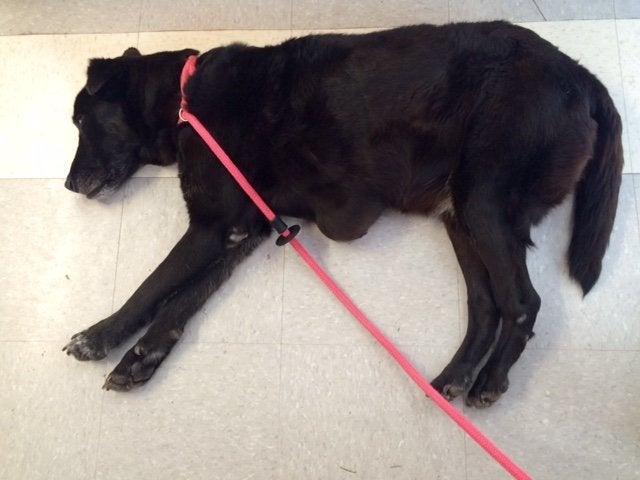 They told staff that he'd been sick for a long time -- he had blood in his poop, among other things -- but had never seen a veterinarian. He'd spent his whole life outside.
Blackie is 14 years old, and can't see. He has a big tumor in his chest. He may also have intestinal cancer.
"The owners brought him anticipating we would perform end of life euthanasia," Kristen Auerbach, Austin Animal Center's deputy chief of animal services, said.
The shelter's vets considered that option, given Blackie's old age and poor medical condition.
"But a holiday miracle happened," Auerbach said.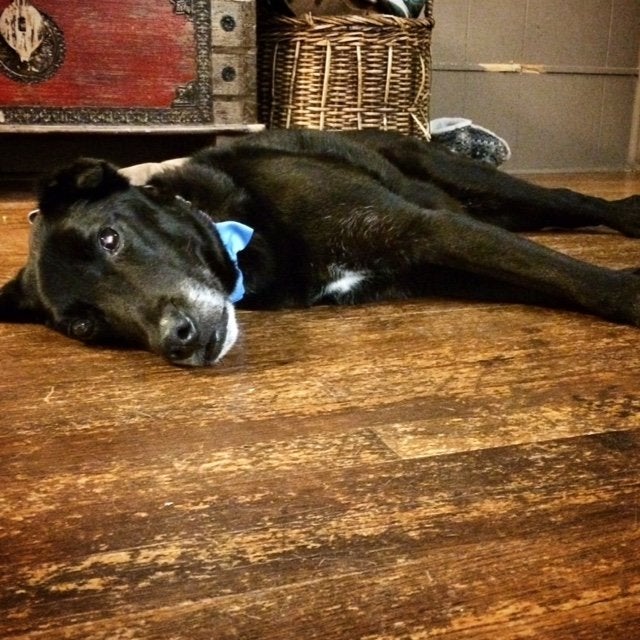 Maybe it's not quite a miracle. More, a great, lifesaving community of animal lovers kicking into action.
Instead of being euthanized, another Austin shelter -- Austin Pets Alive! -- agreed to take Blackie in and try to keep him comfortable, try to make him happy, for a bit longer.
Austin Pets Alive! specializes in helping animals who have medical or behavioral issues that can make it hard for them to find homes.
Austin Pets Alive! also places dying and elderly animals into what's called "fospice" homes -- or foster hospice homes. There, the pets aren't going to be adopted, but can live out their remaining time with loving families.
"We believe that by offering a comfortable final stop, we can dignify the deaths of dogs and cats and provide them with a proper send off," Ellen Jefferson, APA!'s executive director, told HuffPost. "We want every dog or cat, who has any good days left, to experience them in a home and with someone who loves them."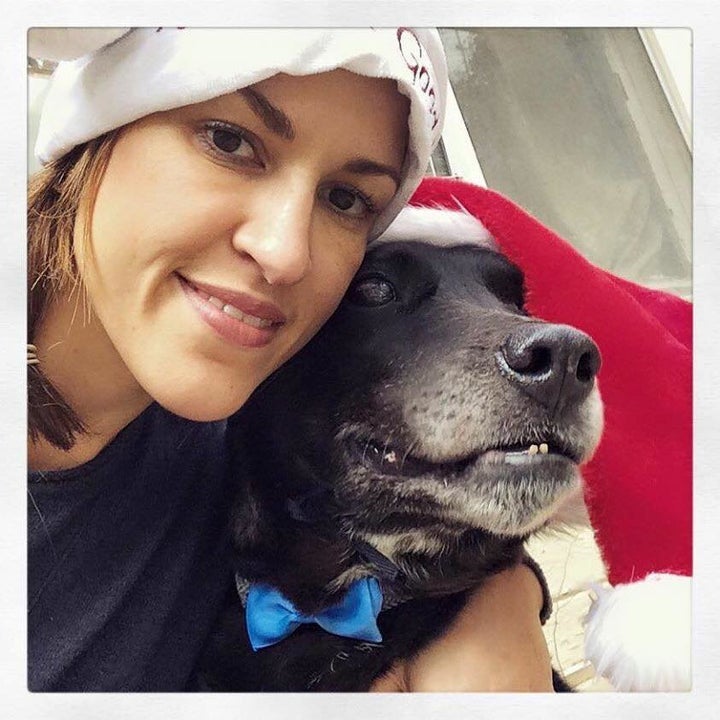 Drumond -- who volunteers with both the Austin Animal Center and Austin Pets Alive! -- brought Blackie home on Dec. 14. It did not take long for him to get used to his new life as a house pet.
"Blackie loves food and chest scratches. He also loves sneaking up onto
my bed every time I leave the house," Drumond said. He follows her around the yard, by the sound of her voice.
And Blackie got to have his wonderful Christmas.
He and Drumond spent part of the day playing outside, and another happy part of it snuggling and watching movies. Blackie also received a spiffy new bow tie, and a whole lot of delicious treats and chew toys.
It's all a real gift, given by a series of people and organizations that didn't give up on this hard-luck doggie.
"We expected Blackie may pass in one or two days, but to all our surprise, he immediately started getting better," Auerbach, who describes this bounce-back as a kind of "new life, loving every second of being a pet dog," said.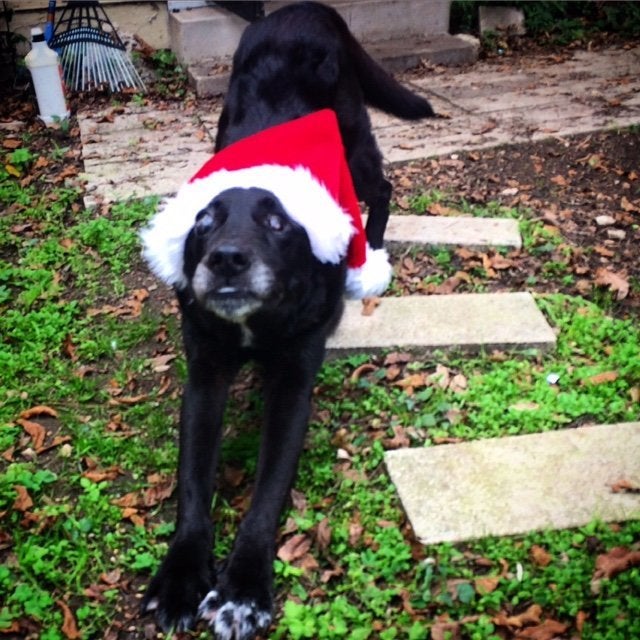 Drumond's enjoying every second of it, too.
She knows the price of giving Blackie this fospice home is heartbreak ahead. But she's hoping she and Blackie will get a little more time, still.
New Year's Eve, after all, is just around the corner.
"Blackie now deserves to spend every day he has left sleeping indoors on a comfortable bed, getting love and affection as often as possible," Drumond said. "And when his time comes, I want him to feel comfort and love as he passes."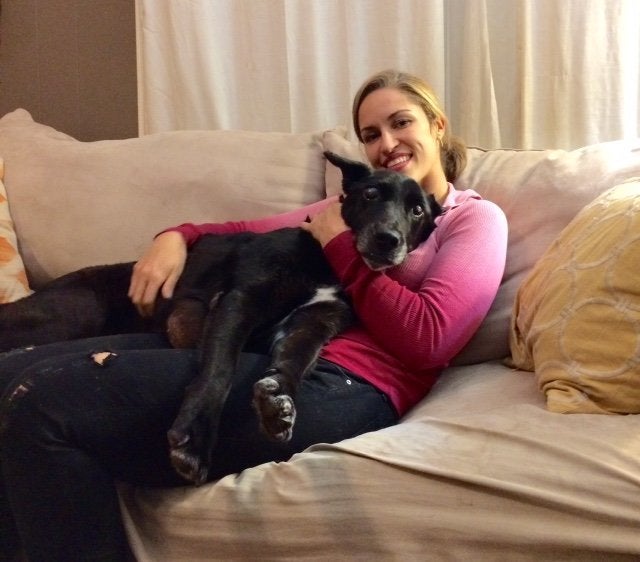 Here's where you can find out more about fostering through Austin Pets Alive! and the Austin Animal Center. Contact your local shelter or rescue groups to find out about fostering through them, or if they need "fospice" homes.
Get in touch with HuffPost's animal welfare editor at arin.greenwood@huffingtonpost.com.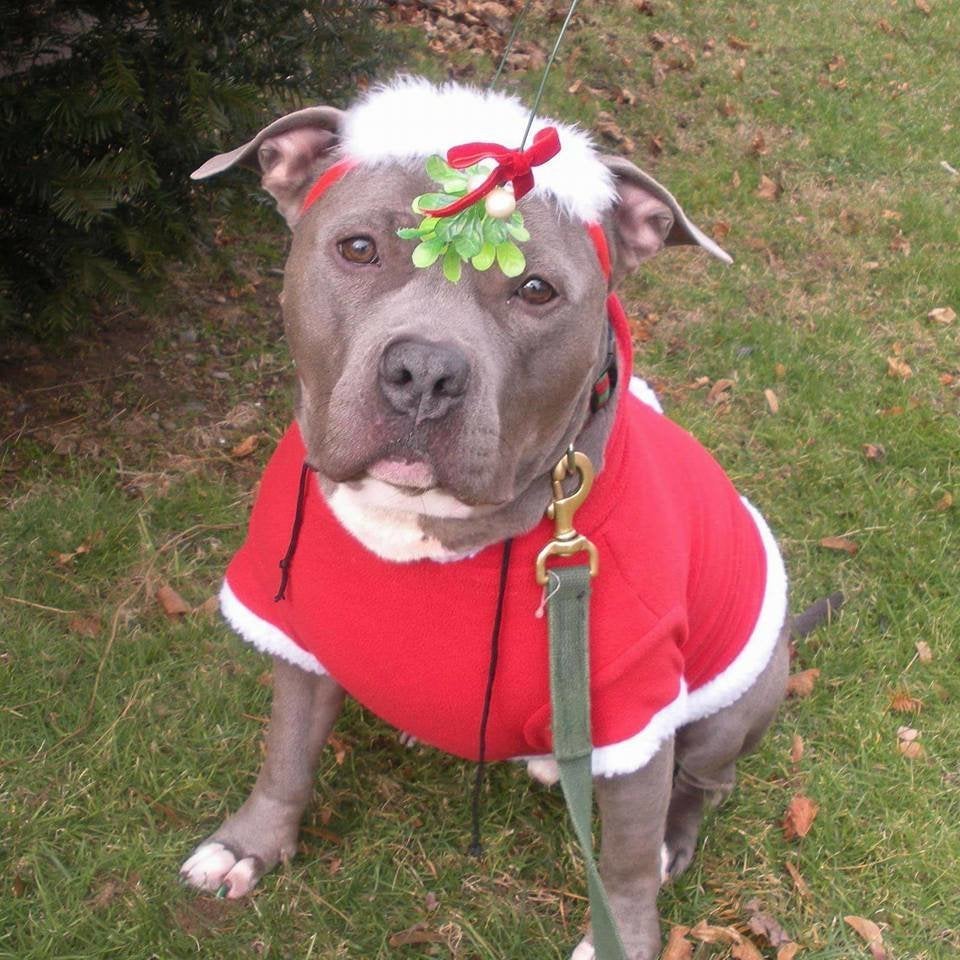 Pit Bulls Looking Cute In Holiday Clothes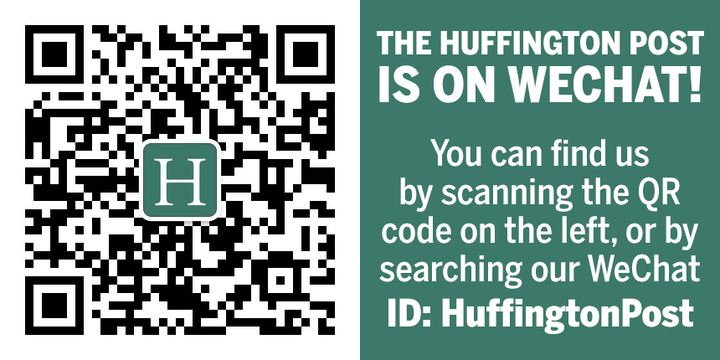 Related