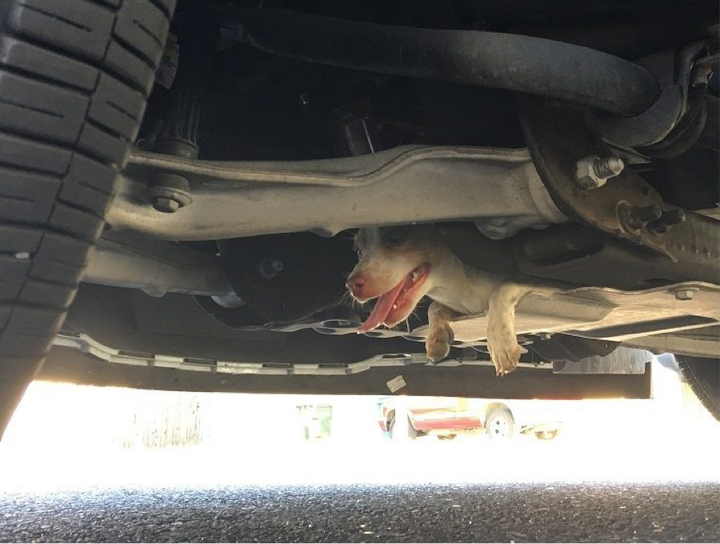 A four-legged stowaway is going from bad dog to lucky dog after a bizarre rescue from beneath a police officer's patrol vehicle.
The stubborn Chihuahua mix was photographed stuck under a Phoenix officer's car on Wednesday during a 20-minute ordeal in which the dog apparently refused to come down.
Police Lt. Tom Van Dorn said he was patrolling the streets west of downtown Phoenix when he came across a pack of small dogs blocking the road. Three of them ran away when he honked his horn but this little one instead darted straight under his vehicle.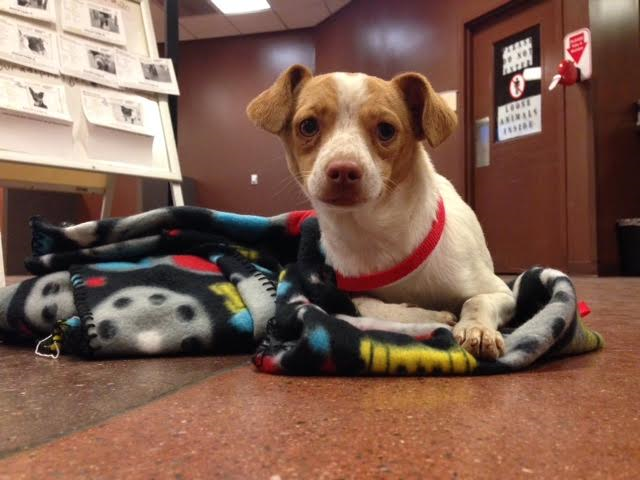 When he got out to investigate, he found the small dog perched in his Chevy Tahoe's undercarriage.
The dog was later confirmed to be female, animal officials said.
As much as he tried, Van Dorn said he couldn't get the animal down, even when using a hot dog as bait.
"He was just scared and just really didn't want to come out for us," Van Dorn said.
It eventually took the help of animal control officials to remove the dog.
Later that night, the pooch, since nicknamed Tahoe, was the focus of a press conference at the Maricopa County Animal Care & Control office, where she posed for a couple cameras on the floor.
Animal officials say they are hoping to hear from the dog's owners, if it has any. If they don't come forward, the pup will be up for adoption in 72 hours.
BEFORE YOU GO