One man and his pup are making the most of the dog days of summer.
Last May, veterinarians told Robert Kugler that his dog, Bella, had bone cancer that had spread to her lungs. Because of her condition, they had to amputate her leg and gave her three to six months to live, Kugler told The Huffington Post.
Devastated by the news, Kugler, a Nebraska native and Marine veteran, decided to take Bella on a cross-country adventure of a lifetime.
Now, 14 months later, the pair is still going strong.
The adventure began in November, after Kugler brought Bella with him on a quick road trip to Chicago for a Marine Corps ball, according to CNN. But instead of heading home after the event was over, Kugler kept driving all the way to Michigan with Bella in tow.
"[Bella has] always been adventurous and she's so excited to go everywhere, meet everyone and try to eat everything, of course," Kugler told The Huffington Post.
Since they embarked on their impromptu journey, Kugler and Bella have seen the majesty of the Niagara Falls, the national monuments of Washington, D.C., the sunny shores of Florida ― and they're not slowing down.
While spontaneity is one of the best parts of the trips, finding a safe spot to stay for the night can be a challenge.
Fortunately, people have opened their doors to let Kugler and Bella stay for the night. And as word spread about Bella's story, it inspired strangers to offer them a place to stay or donate money to fund their adventure.
Friend and fellow veteran Susan Knapik created a GoFundMe page for Kugler and Bella that raised $6,000 in less than two weeks.
"The pair have been through so much, both individually and together," Knapik wrote on the website. "And though it started out as a personal journey, their mutual loyalty is nothing short of inspiring to all of us who've been following their story the past few months."
During a visit to the Clearwater Marine Aquarium in Florida, a young girl in a wheelchair was thrilled to find the three-legged dog near one of the exhibits.
"When Bella stood up, I caught that moment when [the girl] was like, 'She's like me!'," Kugler told HuffPost.
Kugler said that while veterinarians call Bella a "miracle dog" and tell him to continue traveling with her, he knows that the pair's adventure will eventually come to an end.
"We take these animals on knowing that we're going to have to eventually usher them out of this world," he told HuffPost. "Most of us hope that someone can be there for us like we are for our pets."
And in many ways, Bella has been helping Kugler, too.
After losing his brother in Iraq in 2007 and his sister in a car accident, Kugler said this road trip has helped him move forward and develop a new perspective on life. The duo plans to head back home to Nebraska at the end of the month ― but their travels won't stop there. Kugler is hoping to take Bella to some of the national parks out west. The Redwood Forest and Yosemite are at the top of his list.
"I've been through a lot of lows, but I'm not going to allow myself not to be happy and go out there to live," Kugler said. "It's time to write the new narrative, and this is it and it's awesome."
Before You Go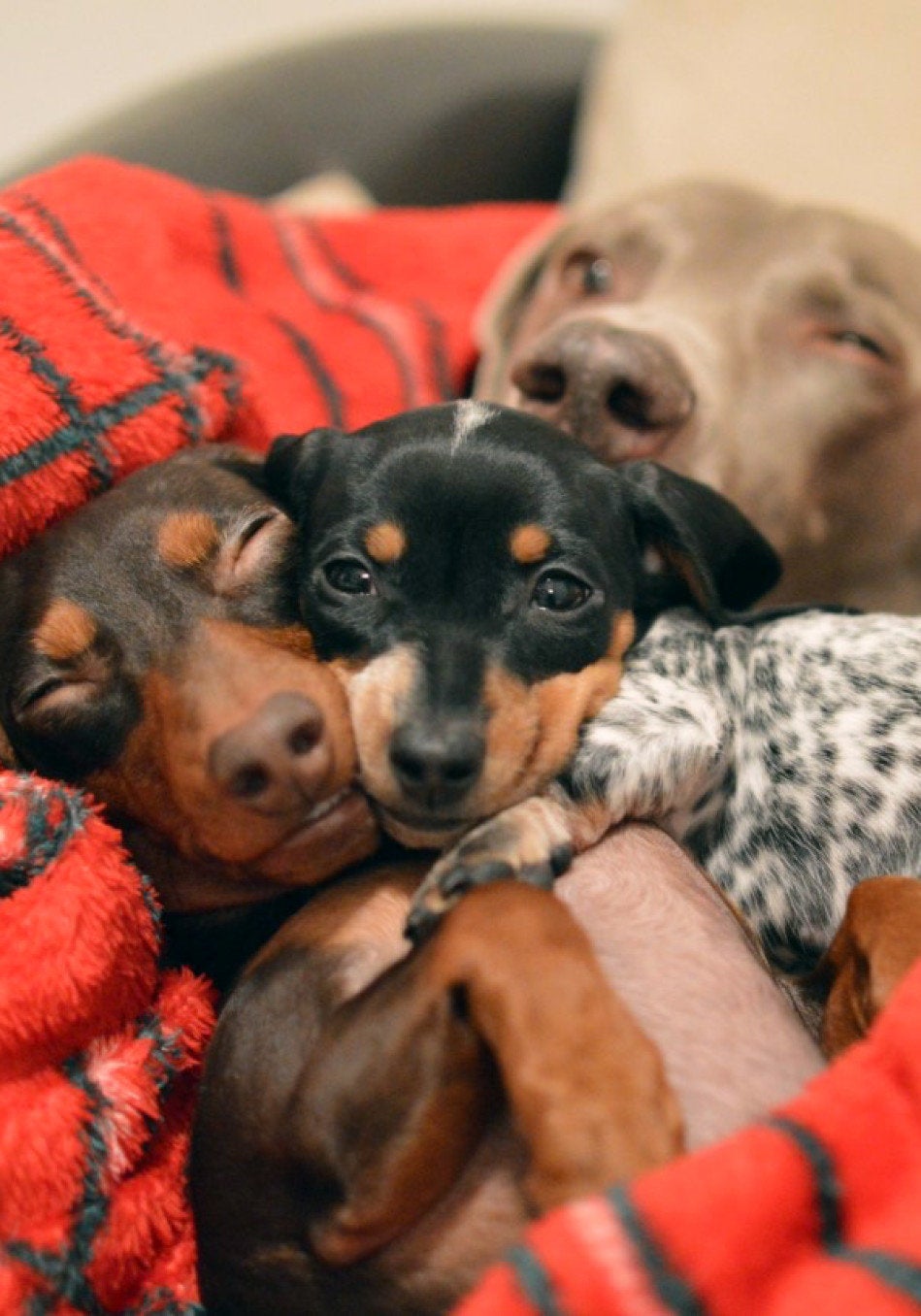 What Dogs Can Teach Us About Being More Zen
Popular in the Community