Allow us to introduce "Ozbert Humpledink Pumperknickle."
Can you do that? Of course not. Let's move on.
Ozzy's owner, Nick Johnson of Norwich, England, said he worked on the trick with Ozzy for the better part of two years. Johnson and Ozzy have formed a formidable partnership that's led to true dog trick mastery, as is evidenced on the pair's YouTube channel.
"I love working challenges out," Johnson told The Huffington Post in an email. "Dogs really react well to genuine emotions, and I believe Ozzy knows when we're working on a big project."
Johnson elaborated on his secret to success.
"My work with Ozzy on tricks is always done using positive reinforcement methods," he said. "I work out what Ozzy wants (frisbee) and he has to work out what I want (handstand on rope). There is no failure, only encouragement. The real work is being as subtle as possible to help Ozzy get the frisbee."
In the land of dogs who are good at things, Ozzy is king.
Before You Go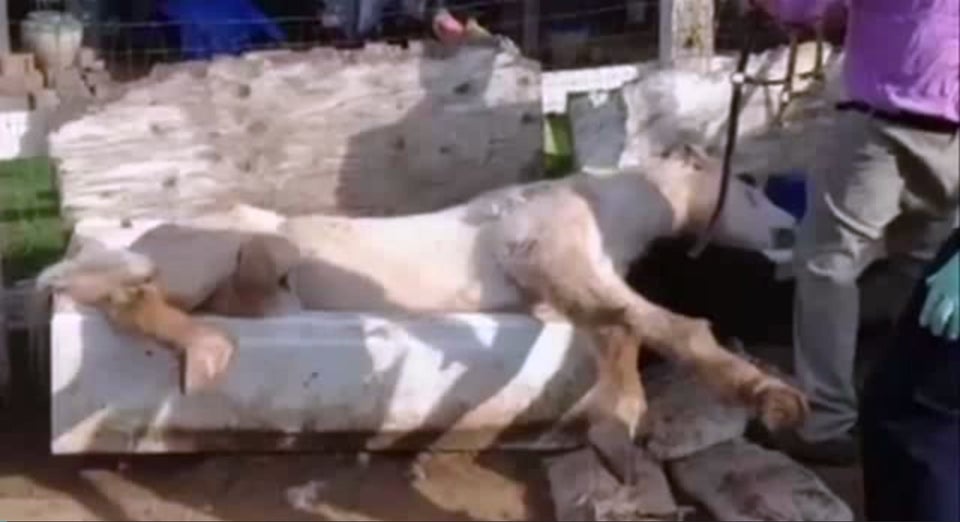 Animals In The News
Popular in the Community