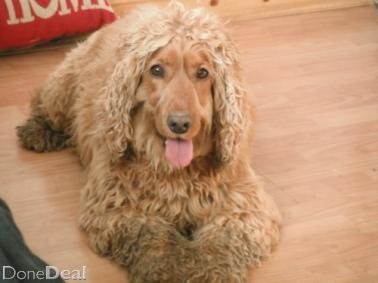 Apparently some guy in Offaly, Ireland, wants to make a deal: His dog for your iPhone 4.
Then again, the dog is 3 years old, so fair's fair... right?
The weird swap request appears to have been posted Jan. 8 to DoneDeal, an Irish classified ad site where users can hawk everything, including cars, electronics, and yes, animals. Large ones. Like horses.
"Loves kids and other animals," the ad for the dog reads. "Exchange for new 7/8/9/10 inch tablet or iPhone 4." That, or 70 Euros.
You've got to love his specificity, if not his intent. Way to sell out your best friend, man.
Popular in the Community