These kittens' babysitter growls, barks and has a whole lot of fur.
Boots, a 12-year-old chow and German shepherd mix, was saved by the Arizona Humane Society (AHS) during their Hurricane Katrina rescue efforts, a decade ago. Today, Boots, who was adopted by an AHS volunteer, frequently visits the organization, but this time as a "nanny" for kittens, helping them socialize and become more adoptable.
"Our nursery is about more than saving lives. It's about improving the quality of life for the future of each kitten," Liz Truitt, feline welfare specialist at AHS, said in a press release. "So in addition to tending to their physical needs, it's important that we also address their behavioral needs."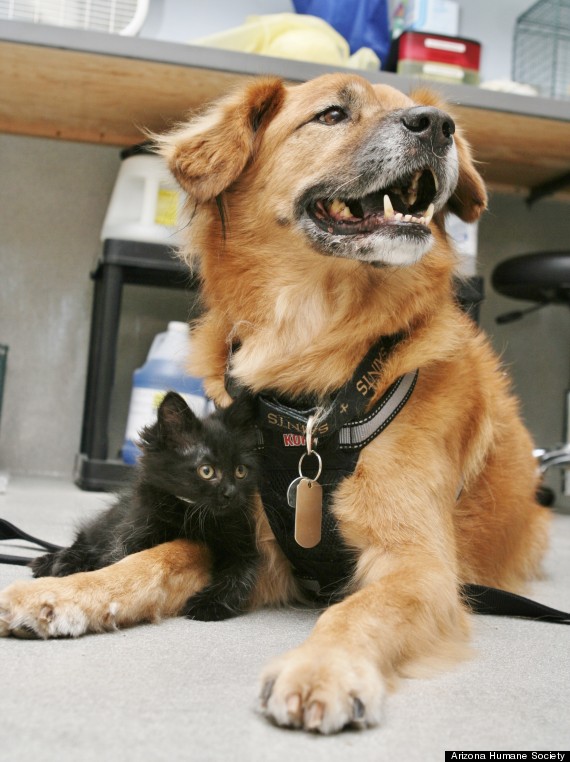 The pooch has been "volunteering" at AHS' kitten nursery, which provides critical care to kittens until they're ready for adoption, for about a month. While his work sounds like a lot of fun, his nannying will prove helpful to the kittens in their future households.
"By increasing our kittens' comfort level with dogs, we increase the adoptability of our kittens, since they'll be more likely to adapt to homes with dogs in them," Truitt said. "This also decreases the chances that the kittens/cats will be surrendered later in life due to problems between the cats and other pets."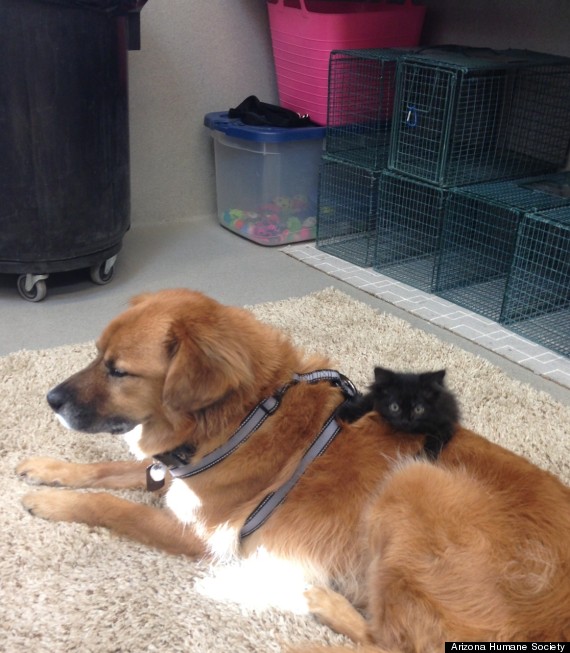 Though his nanny duties sound pretty relaxed, the Humane Society is careful when facilitating the interactions between Boots and the kittens.
"We first see how they respond to him while they are in their kennels ... He will enter the nursery and just go up to them in their areas and will lay down and sniff them while he lets them sniff him," Bretta Nelson, AHS public relations manager, told HuffPost in an email. "Then, based on their responses to Boots -- whether it be curiosity, shyness, uncertainty or pure adoration -- we will have him lay down and we will take each kitten out of their kennel or play tent and introduce them slowly that way."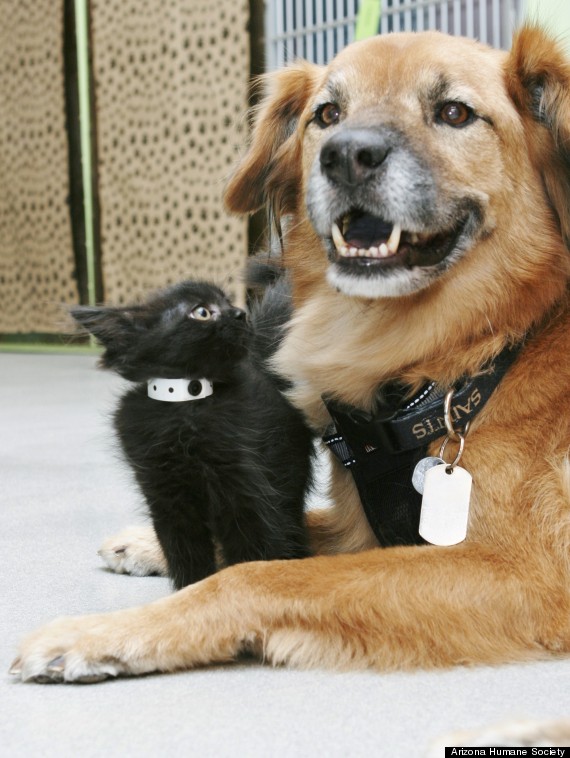 Boots has been doing well with the kittens so far, and has even made a few pals.
"We had a litter of three female black kittens ... who especially loved Boots," Nelson said. "They were the best of friends."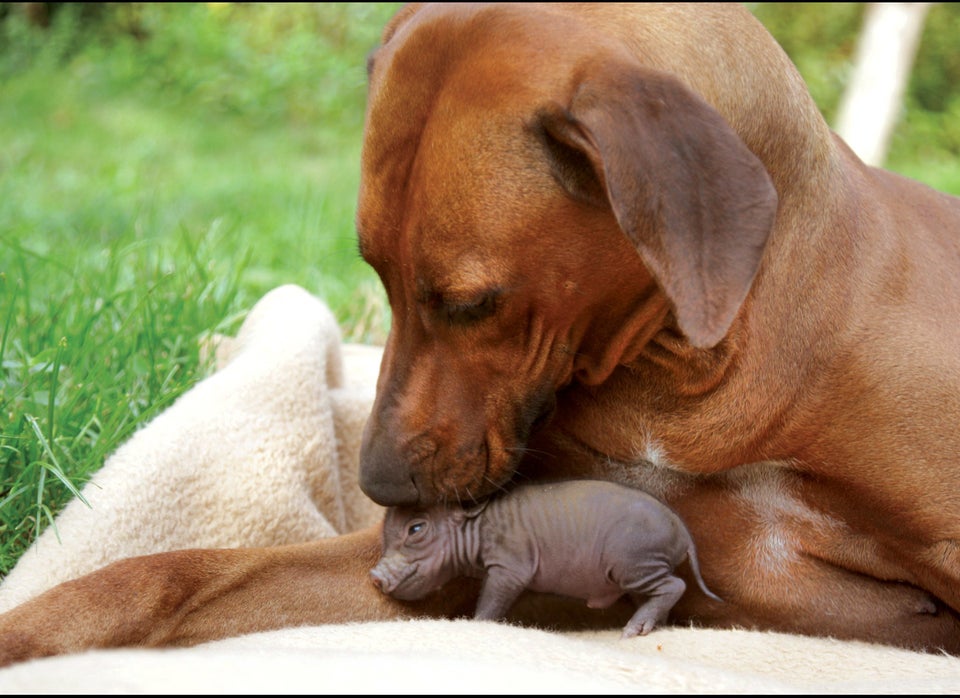 Unlikely Animal Friendships