On Saturday, Redditor jpdisco took a picture of his dog Juno adorably gazing at the family's newest member.
"We were a bit worried how the dog would react [to our first child] when we got home," jpdisco wrote. "Needless to say, she digs him."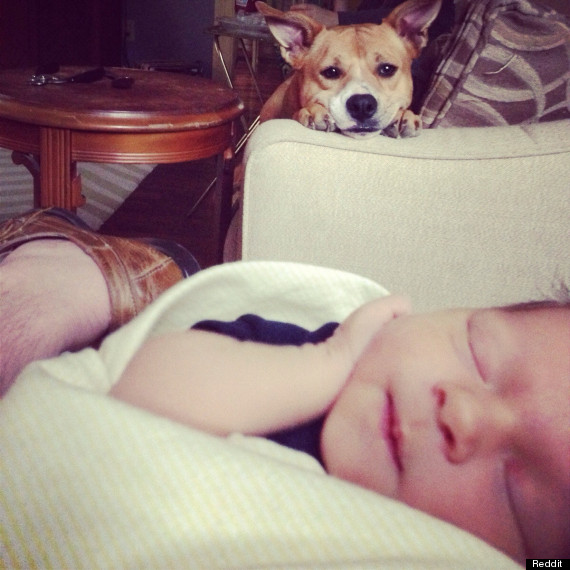 The Redditor told The Huffington Post that his family began fostering 2-year-old Juno in June but ultimately decided to adopt her. We think they made the right decision.
Before You Go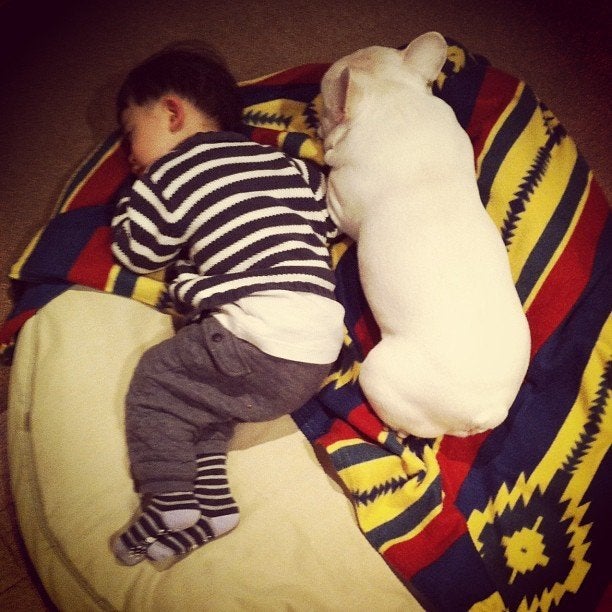 Little Boy And His Bulldog Are Best Friends