Time to start off the new year with an amazing story!
Guardians of Rescue took it upon themselves to save a sweet female dog, who had been chained up in a backyard for six years.
They found this poor dog with a dog house that was just a plastic box, no blankets or bed, no food, and her water frozen in a bowl from the freezing weather.
A nearby business owner originally saw this dogs horrid living conditions and was requesting help to rescue the dog, this is when Guardians of Rescue stepped in. The dog was as friendly as could be to her rescuers, and even hugged them upon cutting her chains!
Now she is safe from freezing outside as is enjoying her life not being chained in a backyard.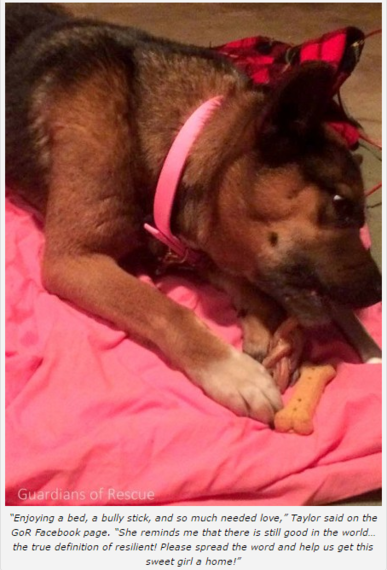 If you would like to help Guardians of Rescue continue keeping dogs warm and fed, and getting the chains off others, please CLICK HERE to make a donation.
If you see any animal being treated in this horrendous manner call up your local rescue groups, and don't give up, you may be all that animal has.
Here is 2015 being a tremendous year for rescuing!
Related
Popular in the Community