A crafty canine was filmed breaking out of a Virginia animal hospital during an overnight stay by casually opening the doors with his mouth, securing his bid for freedom.
General, a Great Pyrenees, was staying at the Aquia-Garrisonville Animal Hospital in Stafford on Monday when surveillance footage captured his late-night adventure, NBC Washington reports.
After opening the door to his cage ― rousing the curiosity of another nearby dog ― he went to work on turning another door's handle with his mouth. Video next shows him exiting the building and strolling around the parking lot.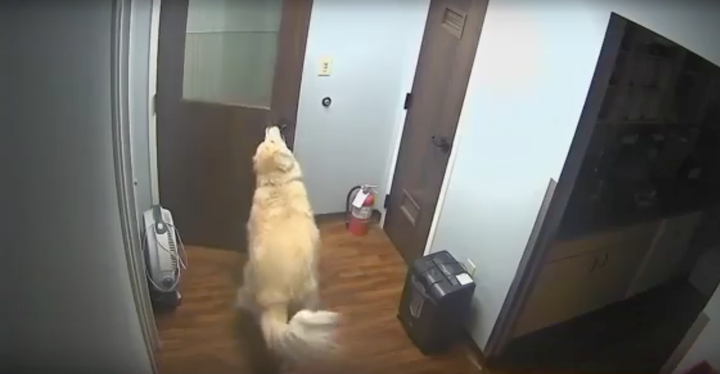 Fortunately for General and his family, he was later found resting in a nearby yard and an animal control officer returned him, the animal hospital said in a Facebook post.
"He's a little Houdini," General's owner, Travis Campbell, who dropped his pet off at the hospital as his family vacationed out of town, told ABC7 News. "When it comes to doors, he can get a lot of doors open."
As for how General was able to get out the back door, the animal hospital explained on Facebook that the door isn't locked from the inside, but instead requires a keypad to open from the outside. When General opened it from the inside, he triggered an alarm, which is how they realized he had gotten out.
Popular in the Community